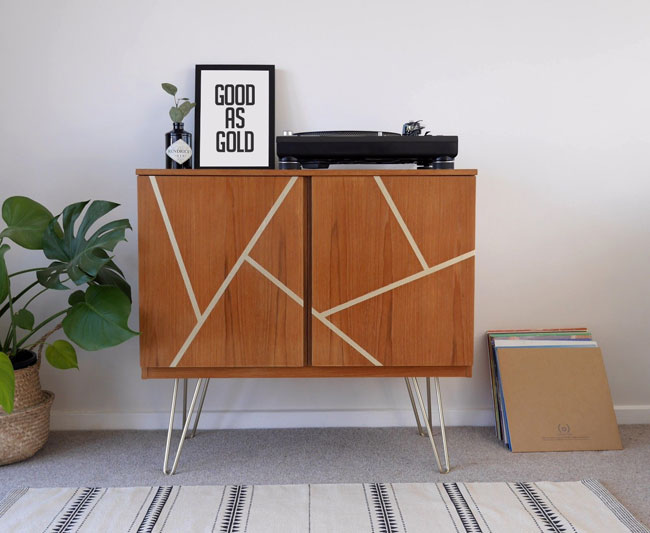 I think I'm coming round to the idea of upcycling more. Especially when I see things like this upcycled midcentury record storage cabinet on eBay.
I love this one, which is an original teak cupboard, presumably from the 1960s, with space for vinyl storage within. It has been upcycled with a navy interior, some gold detailing and of course, the hairpin legs, which have been sprayed gold.
Fancy it in your home? If you do, the price right now is £325.
Find out more at the eBay website