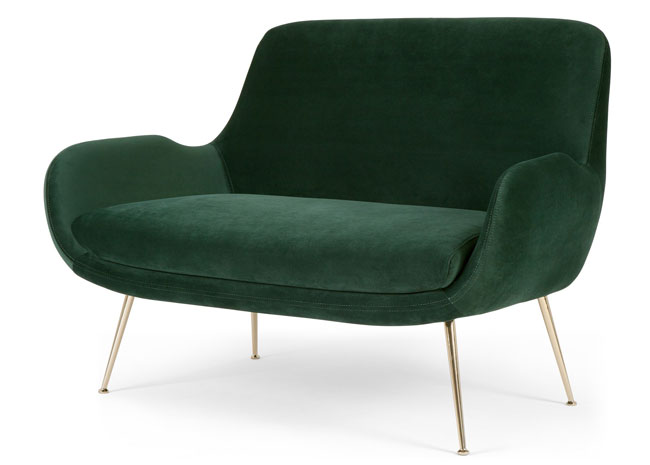 Do check out the Moby retro seating range at Made, which is a little different to a previous range by the company.
That was featured by us a couple of months ago, but since then Made has reworked the design for a chair, two-seater sofa and stool. How? Well, it's still a similarly-styled curvy design but this time it has velvet upholstery in two colours (a third is likely to follow) and angled metal legs in as brass finish. We like the end result a lot.
As for prices, the two-seater sofa is £599, the chairs come in at £399 and if you want to put your feet up, the stools sell for £229.
Find out more at the Made website