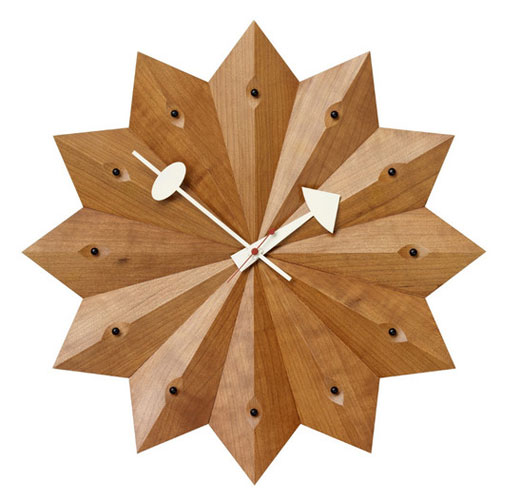 Always nice to see a reissue from this particular designer, with the George Nelson Fan wall clock back on the shelves courtesy of Vitra.
Another of the wonderful designs Nelson produced back in the 1950s, this one distinctive because if its 'Fan' shape and of course, the lovely cherry wood finish and contrasting hands. Forward-thinking design then and still looking pretty much ahead of the game now.
The clock has a quartz movement and is powered by a single (and included) battery. £295 is the price.
Find out more at the Nest website