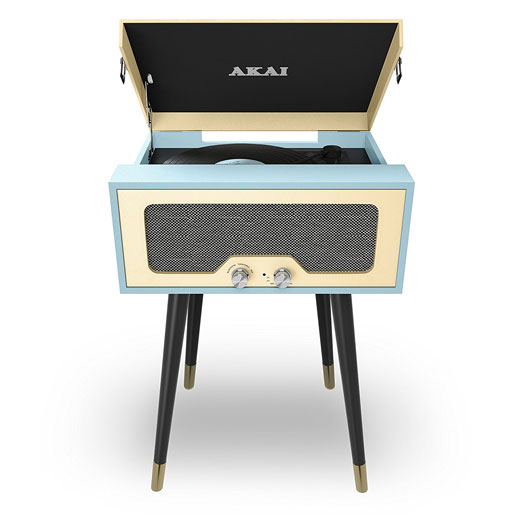 Such a striking look. The 1960s-style Akai record player with Bluetooth is certainly a design to turn heads.
It's also marked down at Amazon right now, so if you like the look of it, perhaps you want to consider it. Available in two colour options, it has tapered legs and dual controls on the front, as well as a three-speed record deck and Bluetooth connectivity. An AUX jack, AUX cable, power adapter and dust cover are also included.
Of course, if you are a serious audiophile and vinyl lover, you might want to dig deeper in your wallet. But if you like the look of this, it's list price is £199.95 but it is now available for £99.99.
Find out more at the Amazon website