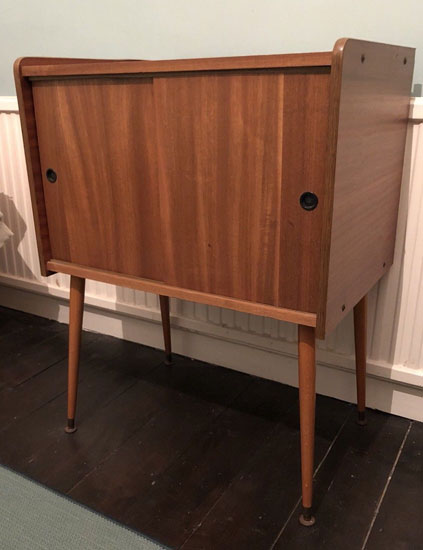 Just over a day to go with this midcentury record storage cabinet with Dansette legs on eBay and the price is still under £7.
Which means this could be good value for someone, as well as a rather practical piece too. A fairly compact unit, it has sliding doors, those Dansette legs and three internal compartments for storing your vinyl. Perhaps not a huge collection, but definitely a good amount of LPs can be kept in here.
Condition is described as 'great' and the price with not long to go is just £6.58 as I write.
Find out more at the eBay website