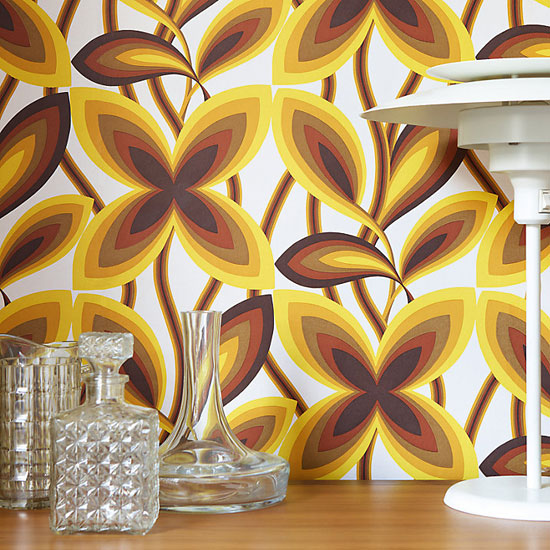 Plenty of 1960s-inspired coverings available, but if you want the real deal, check out the newly-reissued Starflower wallpaper.
The paper has been reissued by the Little Greene Paint Company. According to the maker, the paper dates back to 1967 and is believed to have originally been made for the Belgian market. The new reissues have been printed in colours 'very close' to the originals.
Yes, it is big and bold but if you are after that 1960s (or '70s) vibe, this could be just what you are looking for. A 10m roll retails for £74.
Find out more at the John Lewis website