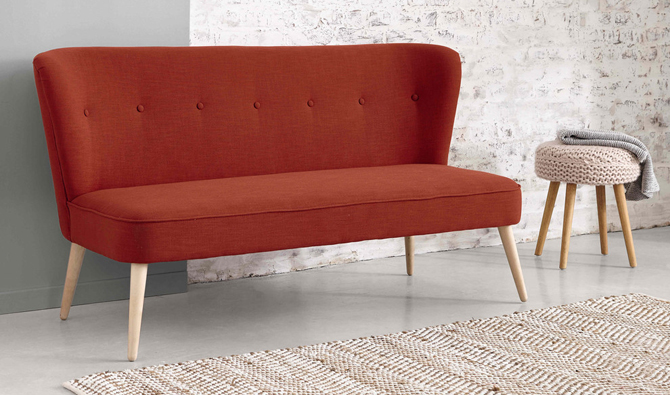 Is it a bench or is it a sofa? No, this is a two-seater banquette at Maisons du Monde.
In reality, it's a halfway point between both. Or actually both, depending on how you look at it. Regardless of that, what you get it a place to seat two people that oozes midcentury style and available in a choice of four bold shades. A big curved back and those wonderful tapered legs appeal too.
If you want one, £249.90 is the online price.
Find out more at the Maisons du Monde website