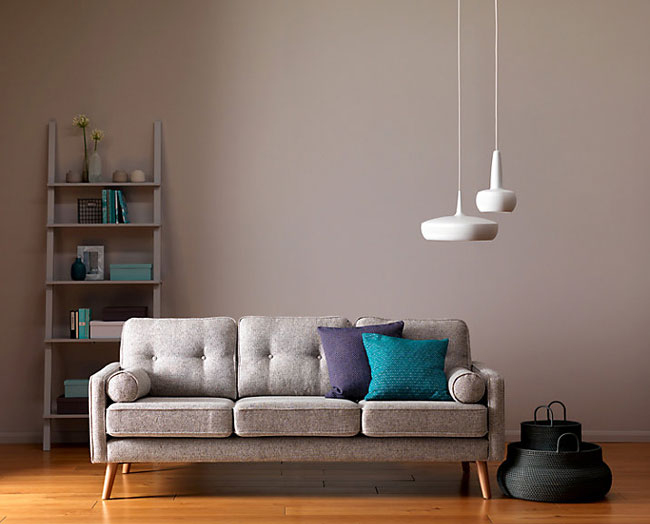 We haven't featured one of these for a while, but as The Sixty Five sofas and armchair by G Plan Vintage are new arrivals, it's definitely worth flagging them up.
Especially if you like the idea of some 1960-style seating in the home. That's pretty much the back story here. G Plan Vintage has teamed up with the Hemingway Design team for an ongoing range of seating for the home, each one based on a specific year. So obviously the one here is 1965 and the sofas and armchair are representative of the style at that time.
This is very much in that 'Knoll' mould, with a fairly square shape, slightly angled back, button details, tapered wooden legs and those rounded arm cushions.
Don't get hung up on the colour, as you can choose from 17 different cloths for the finish. But the one in the top picture is a 'bobble ash' if you do like it.
Prices vary obviously, however as a guide the range is somewhere between £335 and £1,550 depending on your choice.
Find out more at the John Lewis website