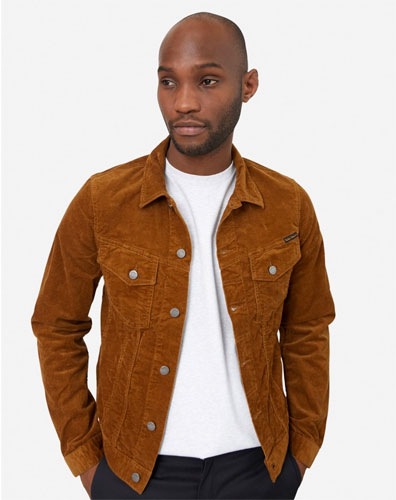 You might recall the popular Lois jumbo cord jacket from late last year, If that appealed, you might also like the Billy brown cord trucker jacket by Nudie Jeans.
It is a similar jacket, with a few subtle differences to the finish. Of course, the label is a key one, but this jacket also has buttoned chest pockets, tonal seams, branded metal buttons and a build of organic cotton.
Not as cheap as the one from Lois (which I think is still available), selling for £155.
Find out more at the Idle Man website
Via His Knibs