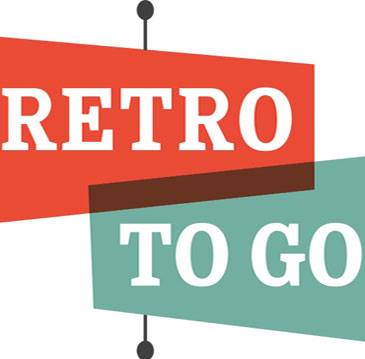 Note all articles are independently researched and written by myself. However, if you buy via one of the links it may be an affiliate and I may earn a small commission.
It might not be too obvious at first, but I'm making some changes in terms of how the Retro To Go site is written.
The site has been around for 10 years now and over that time, the blogging landscape has changed. Once upon a time, it was all about covering as many things as I could find and as a result, the site was updated up to 10 times a day. Yes, really. I still can't work out how that happened in practice.
Perhaps it was down to articles being short and few images used in each one. Also I felt under pressure to ensure the daily email was a decent read each morning. Wherever the reason, the archive is fit to burst with thousands of articles. It's an approach that seemed right then, but less so now.
These days, blog articles tend to have more depth and more images and if I'm honest, that probably suits me better. I love to write and longer blogs mean more scope to cover something effectively. So as of now, I'm looking at fewer posts, but with more substance. Makes sense? I hope so.
Of course, if I see an item that really just needs a quick paragraph of explanation, I'll drop those in too. I'm not going to write 'War and Peace' about a reissued pair of trainers. But by and large, I'm hoping less articles means less articles passing you all by.
One other benefit of this approach will mean the return of the weekly email / newsletter. Anything interesting that gets 'missed' by me (or in other words, doesn't feature on the site) will be flagged up in the email along with the pick of the week and a few extras. Please do sign up for that – you'll see the sign-up box on the right hand side of the page or just follow this link to get yourself on the list.
That's it. Have a great rest of weekend,
David