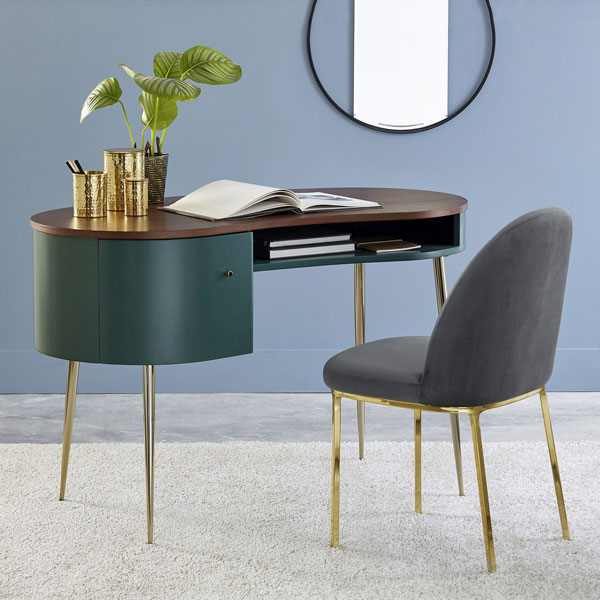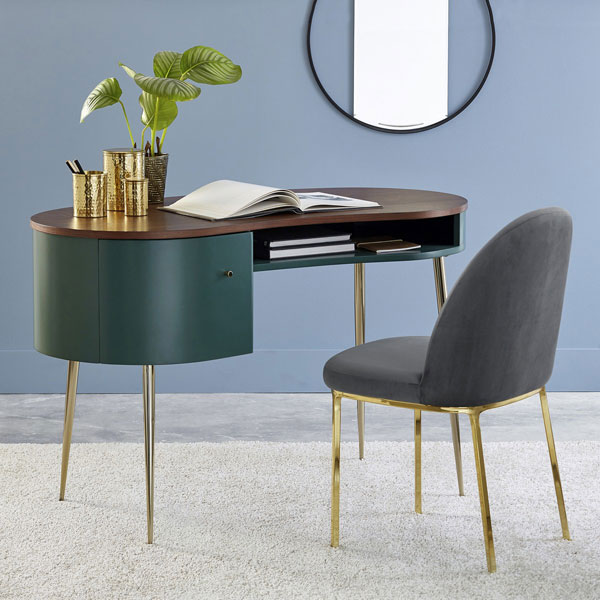 Remember that amazing dressing table we featured a couple of months back? it looks like it might have been the start of a range, as there is now a Topim desk at La Redoute too.
In fact, looking at the site, there is also a side table with similar styling available online too. So maybe there is a steadily growing 1950s-inspired range gradually forming under the Topim name.
That's for later, but for now how about looking at this amazing new arrival? The other designs are for the bedroom, but the Topim desk is a departure, designed to be the star of the show in an office and specifically, a home office.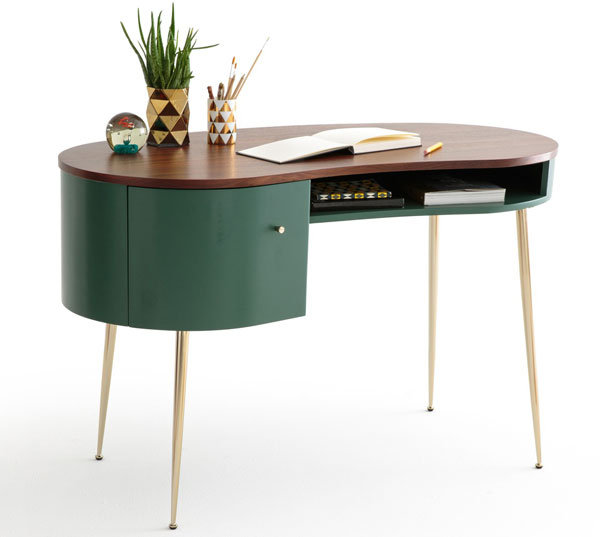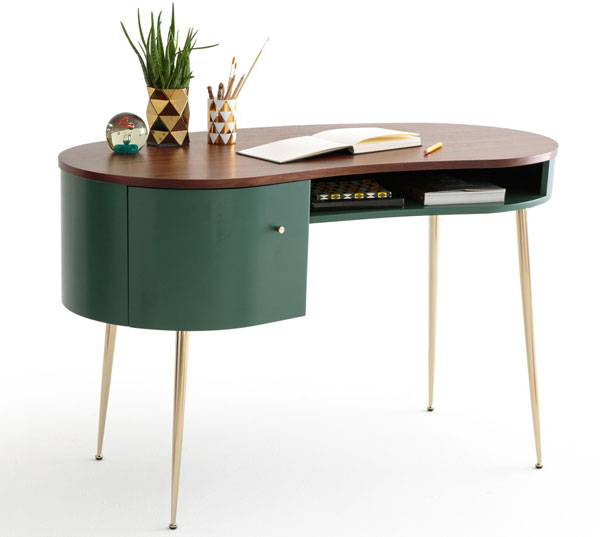 If you have a retro home and work from it, this could be the desk for you. Yes, it has substance, but it also has an awful lot of style.
This is a kidney-shaped desk and unashamedly inspired by the 1950s. It has a good amount of working surface via its walnut veneered MDF top, a compartment with door underneath and a further storage area further along for things that aren't so private.
Oh and that lovely finishing touch of the brass/gilt metal legs with pads, which are apparently adjustable. That's the thing that jumps out at you as soon as you see this piece.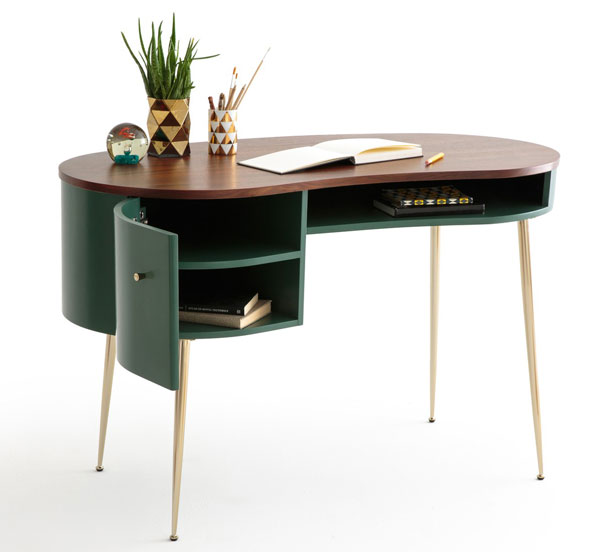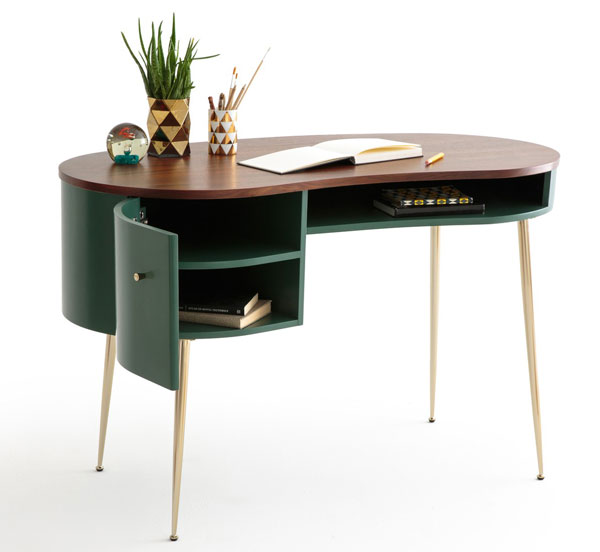 Hopefully this is the next step in an ongoing range but even if it isn't, this is hugely desirable piece of interior design, especially if you are going for a 1950s/ midcentury modern vibe.
Price? The official price is £599, but get £100 off right now as part of a site-wide offer, so £499 in reality.
Find out more at the La Redoute website