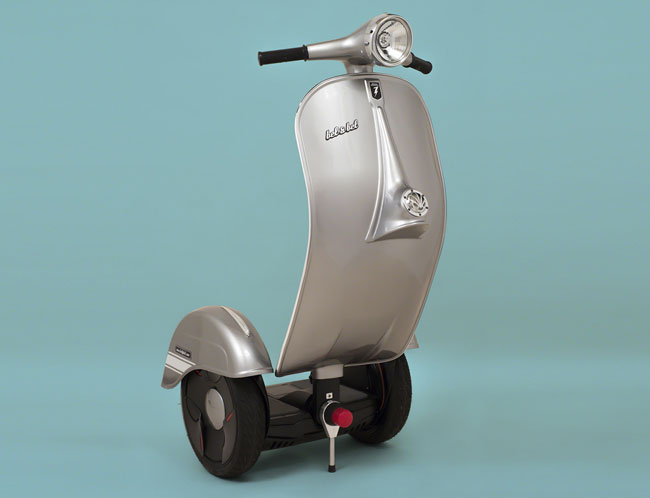 Note all articles are independently researched and written by myself. However, if you buy via one of the links it may be an affiliate and I may earn a small commission.
From the front it looks like a classic 1960s Vespa. But a closer inspection reveals the Vespa-inspired Z-Scooter by Bel & Bel Studio.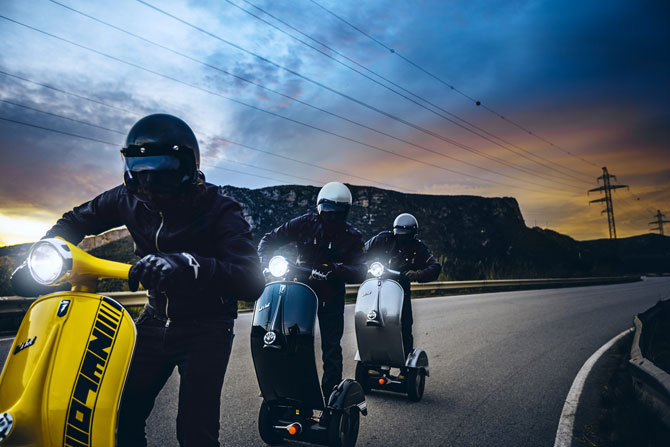 Of course, the selling point here are the looks and the closeness to a vintage Vespa and the original Corradino D'Ascanio design is no accident I'm sure. It's a timeless / iconic look and the Barcelona-based Bel & Bel Studio knows it only too well.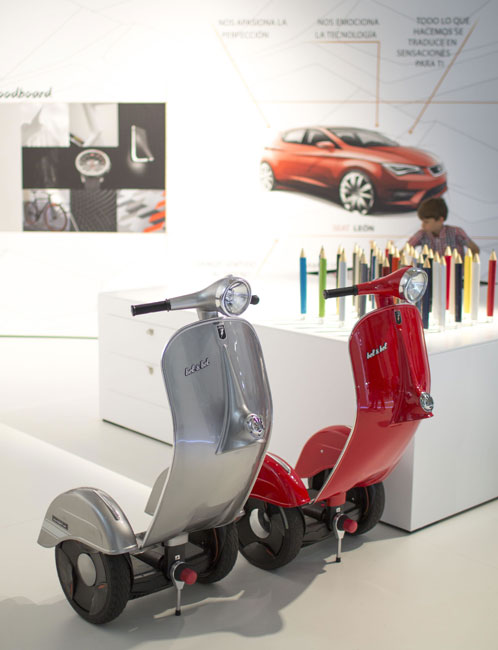 But the look of that front panel is the only thing traditional here. This isn't a scooter, despite the name. This is a segway-like unit, designed tho be easy to ride thanks to a self-balancing mechanism within.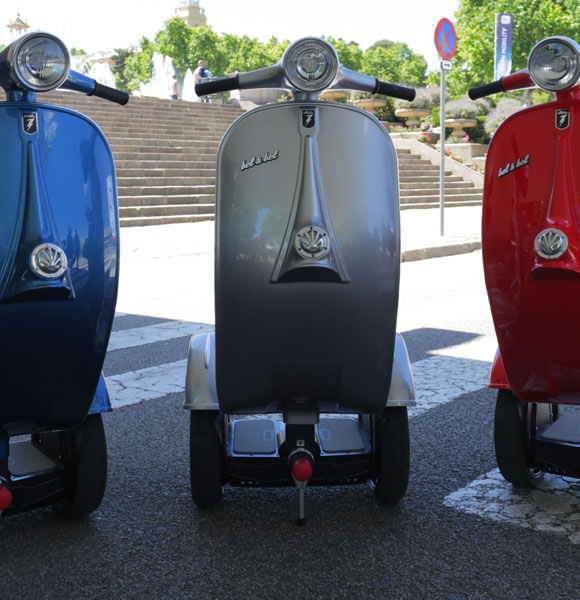 It also uses advanced electric technology too, packing a Tesla Model S super lithium battery, which is able to hit a speed of around 20km/h for up to 25km on a charge of between 3 and 4 hours. An adjustable light means 24-hour riding is a possibility too.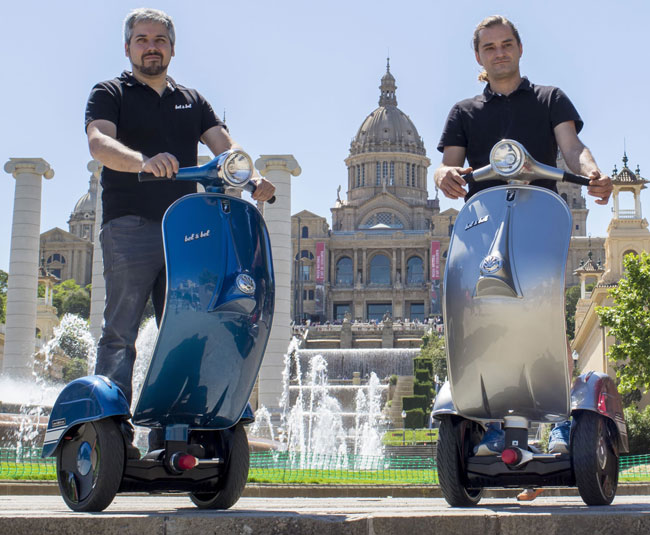 Accelerating and decelerating is a matter of leaning forward and backward and doing corner is, as you might expect, just about a turn of the handle. Oh and it even comes with its own app. The Ninedroid App features a comprehensive dashboard, remote control function, record sharing, online diagnosis, service assistance and customisations for your Z-Scooter. Essentially is makes it incredibly easy to use and run.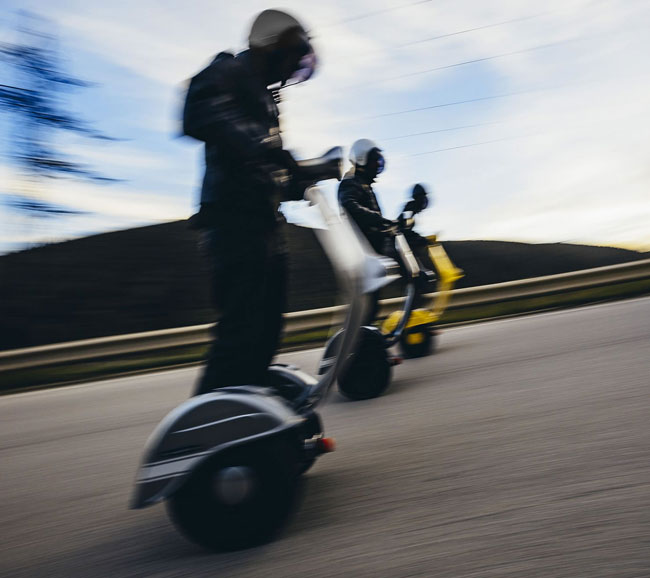 It isn't a new idea. Something similar appeared on the market as far back as 2013. But this is obviously a more refined take on the concept and a more pricey one too.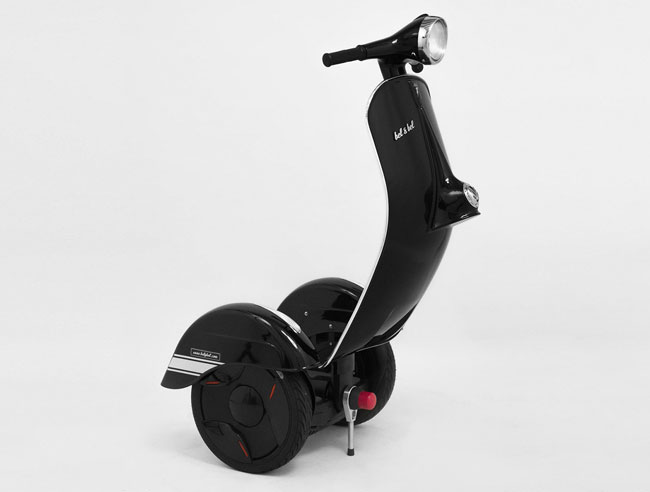 €5,950 is the price, with a variety of colours and finishes available. If you want to know more and want to watch the Z-Scooter in action, head on over the designer's website.
Find out more at the Z-Scooter website