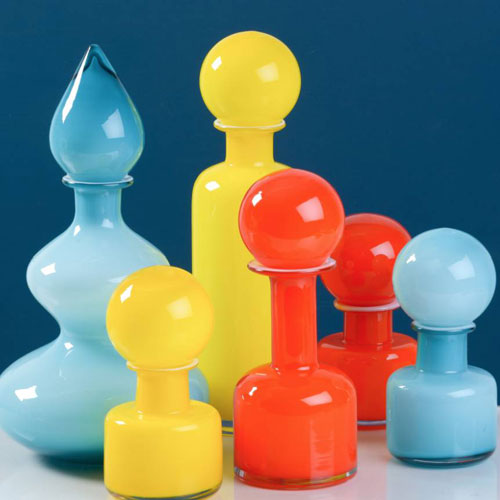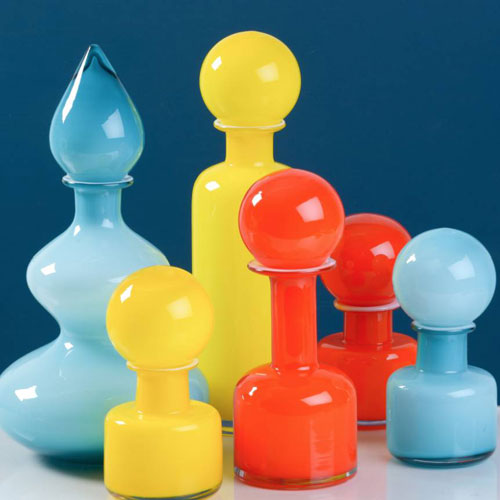 They look 1960s and Scandinavian. But these glass vases by The Little Boy's Room are neither of those things.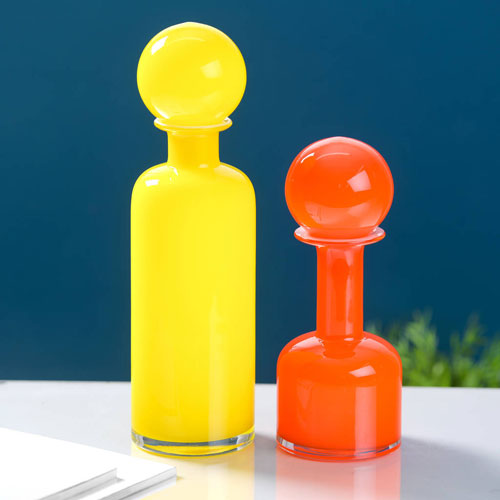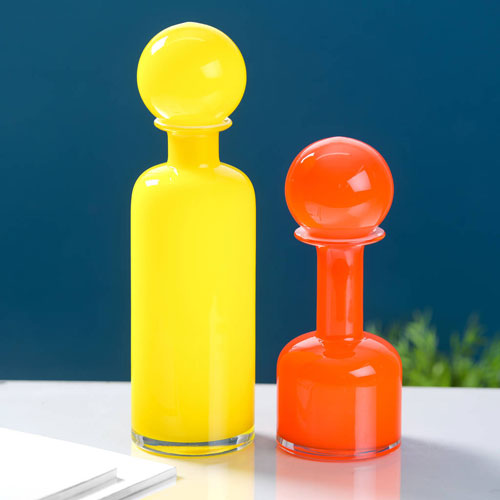 That's possibly a good thing as the lack of vintage pedigree means these vases don't come with a hefty price tag. At first glance (and considering most of your visitors don't look at the markings), coud you tell the difference between the vases and ornaments here and something from a pricey retro collectibles shop? No, me neither.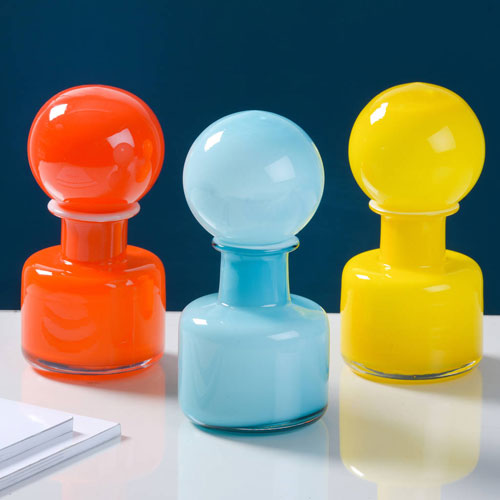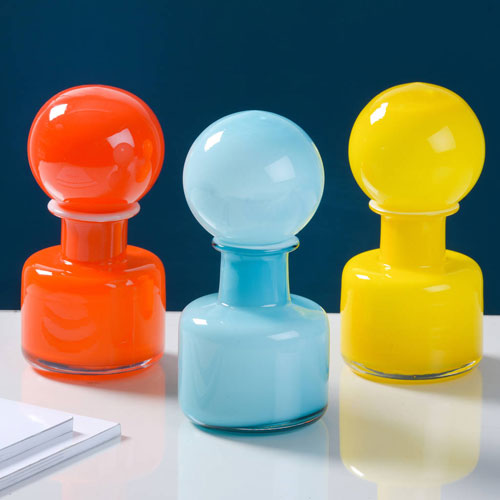 This is period decoration without breaking the bank, which is a good thing for your pocket and useful to know at Christmas if you are considering something decorative for a gift this year.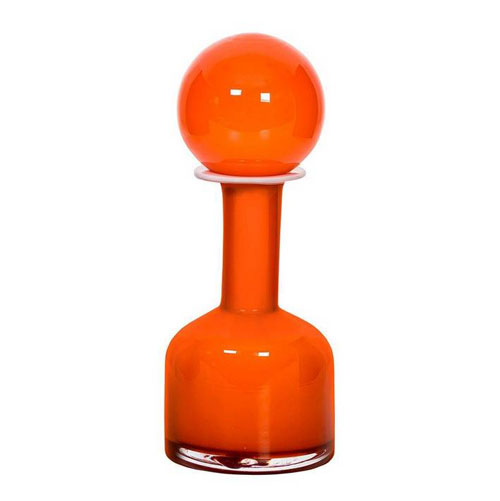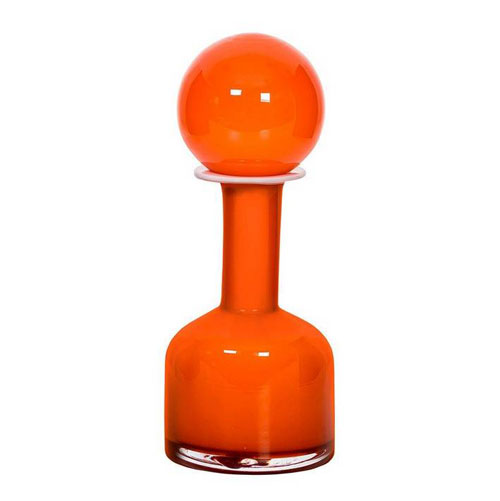 The look is very much a mid-20th century one regardless of the design you go for – and there are a number of shapes and colours to opt for. Those designs being a small red vase, small yellow vase and small azure vase, along with a medium red vase and a large yellow vase.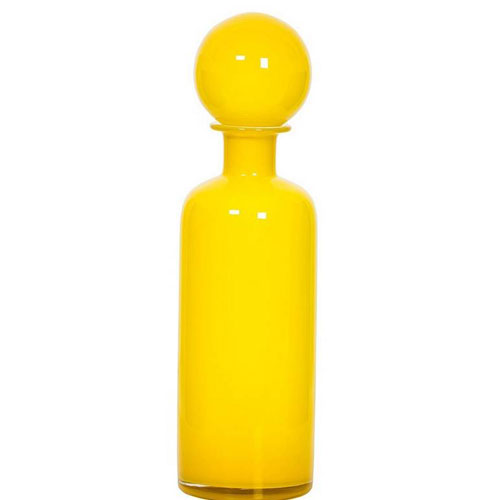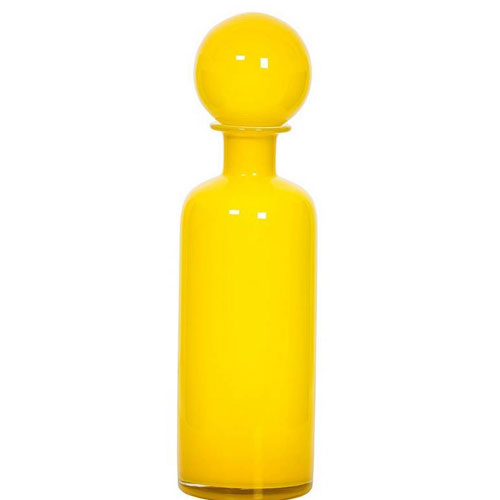 All the ones pictured here and all are perfect finishing touches to a retro room, especially if you are going for the 'hip' Scandi look right now. As I said, affordable options too. The standard price for the smaller vases is £19.95. If you want the medium-sized item, that is an additional £10 and the large an additional £15 on that base price.
Sadly, the extra large azure vase is out of stock right now, but it might be worth keeping an eye on the seller's page or getting in touch if that' something you need in your home.
Find out more at the Not On The High Street website
Save