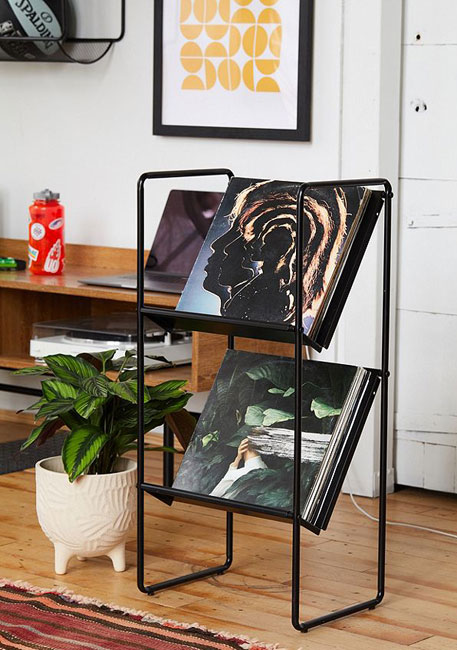 Note all articles are independently researched and written by myself. However, if you buy via one of the links it may be an affiliate and I may earn a small commission.
Take your pick from pink or black for the new Lola vinyl storage racks at Urban Outfitters, which are available to pre-order now.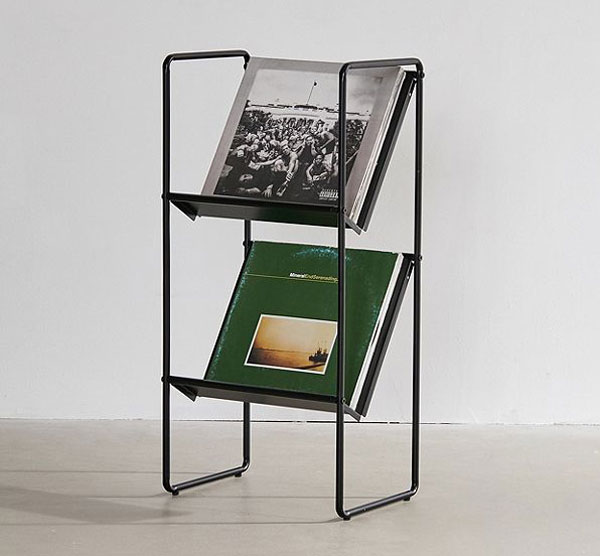 Yes, more vinyl storage from Urban Outfitters, which seems to have a new design pretty much every season. The Lola, which is up for pre-order now, seems to be the one for the next few months.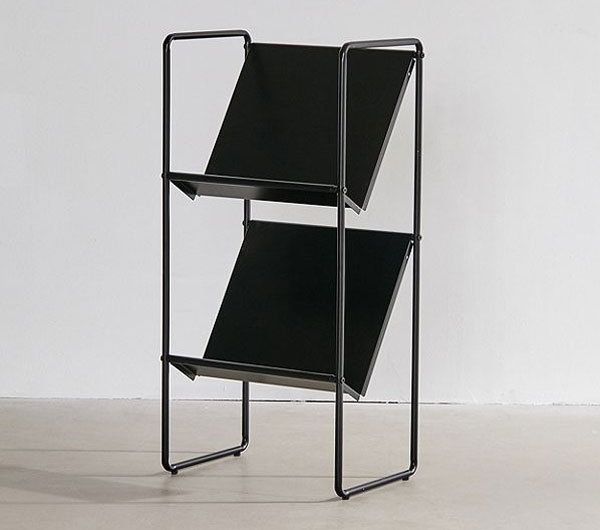 I know what the comments are likely to be on social media. Something about not being large enough for hefty vinyl collections. It's a fair point. But it also misses the point.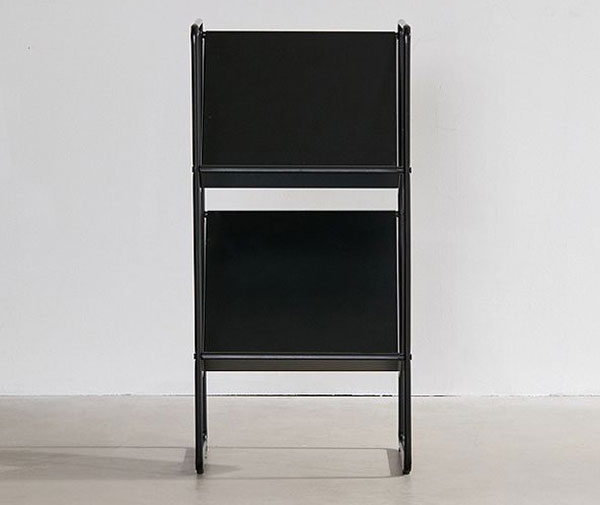 If you have read this site for any amount of time, you will know that I have featured a good number of vinyl storage solutions. I did a top 10 vinyl storage solutions round-up last year and I have since covered monster units like the PlattenKreisel circular unit to designs of a more modest size like this.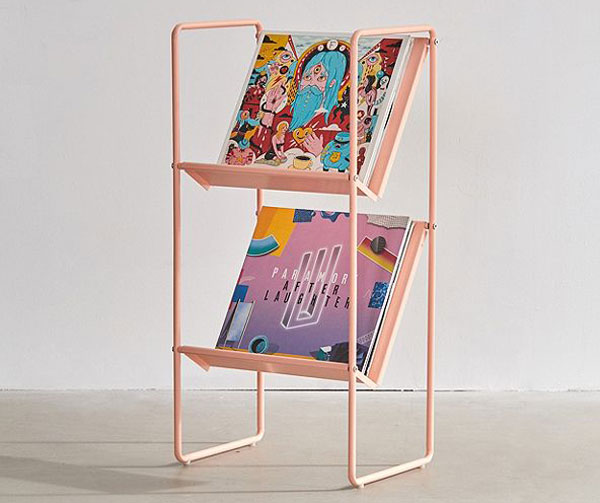 Basically, if you are looking at Urban Outfitters for storage options, I would guess you have a good-sized amount of vinyl, but not a huge collection. If you do, look elsewhere or invest in multiple units. Probably the former.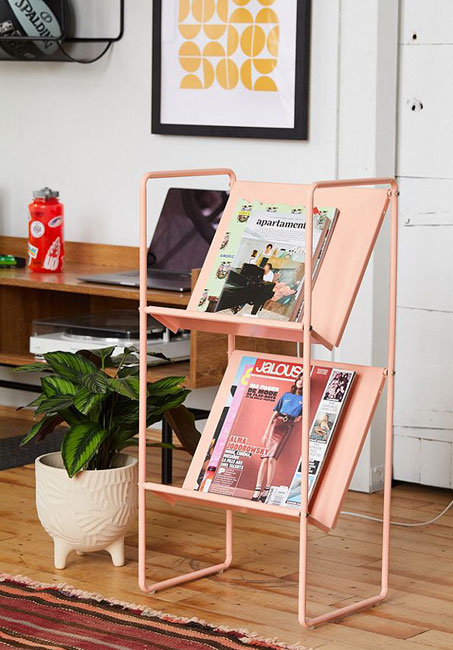 But for more modest collections, this looks a decent option. Powder-coated, industrial-inspired metal storage racks designed for LP vinyl, but also good for magazines, books and more too It keeps your vinyl to hand and keeps it on display, which is good if you like to show off your latest finds from the front, rather than just the spine.
As I said, two colour options at opposite ends of the spectrum and both available to pre-order, with shipping of both from the start of February. If you want one, they retail for £89.