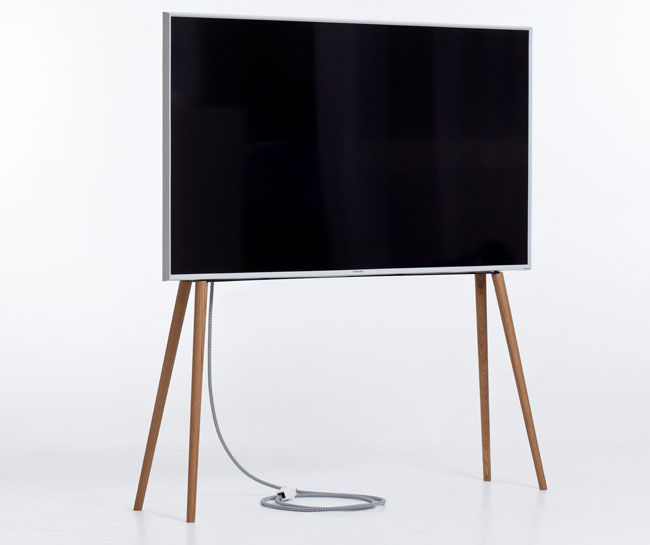 Note all articles are independently researched and written by myself. However, if you buy via one of the links it may be an affiliate and I may earn a small commission.
The handmade midcentury-style TV stands by JALG turns a very modern home essential into something very retro.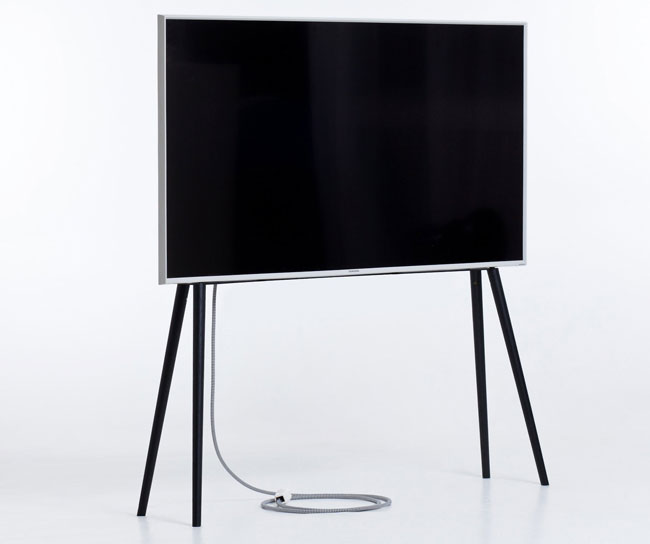 The fact is, despite various attempts at such a thing, there just aren't any mass market retro television sets. I have featured things like the amazing LG Serie 1 1950s-style TV and the Brionvega Alpha, which are theoretically available to buy but are hard to get and don't really offer the features you would expect of a modern-day flat-screen TV.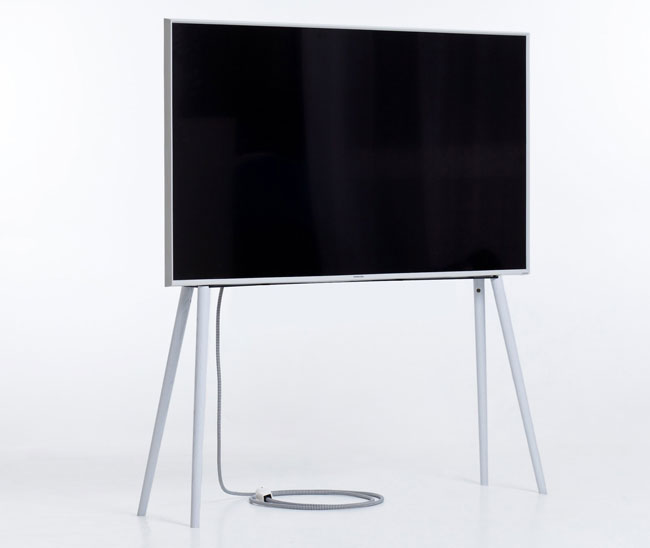 Perhaps the nearest you will get is the Samsung Serif TV, but that's very pricey and perhaps not as retro as you might like. In fact, one of the positive reviews for these 'legs' talks about going for this ahead of a Serif as it allows you to keep updating the TV – unlike the Samsung model.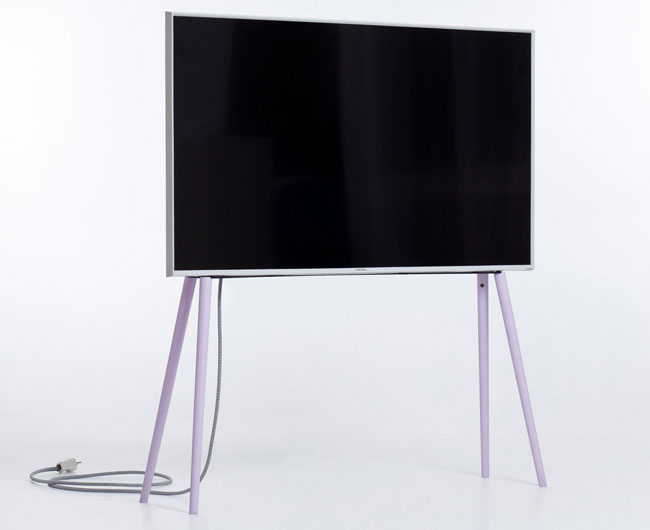 The other option is to go for a TV stand, many of which have featured on this site or attach a TV to the midcentury Ruark Audio R7 MKIII radiogram, which has a fixing to do just that. But none are as tidy or as sleek as the TV stands by JALG.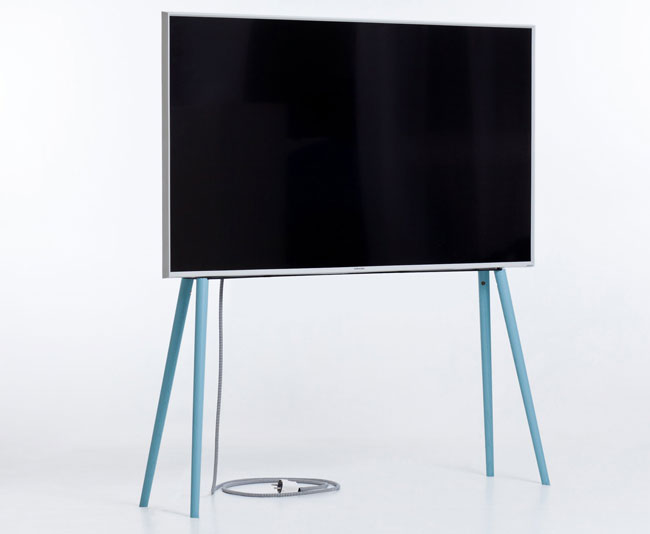 These are described as 'minimalist' for good reason. The stands move away from the bulky 'cupboard' feel of standard media units, instead focusing on the legs and the TV, which combine to create a thing of beauty in your living room.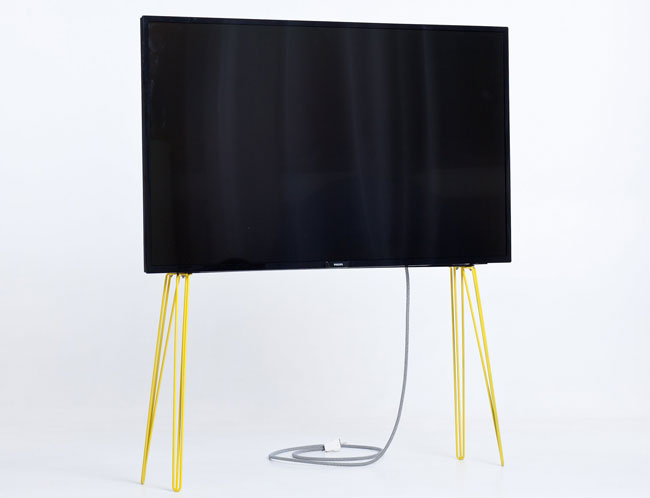 In fact, if your room is inspired by the mid-20th century and you can't bear to part with your modern-era smart TV for watching re-runs of Mad Men and The Avengers TV series, this could be the solution you need.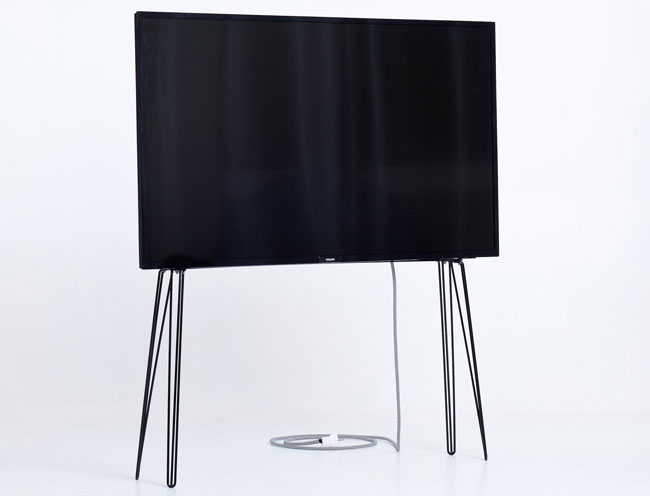 The stands (yes, they are more than just legs) fit flat screen TVs between 42 and 55 inches and able to hold a set up to 25kg. Each one is handmade and compatible with VESA standard mounting holes width 200/300/400 and are able to fit the vast majority of flat screen TVs currently on the market.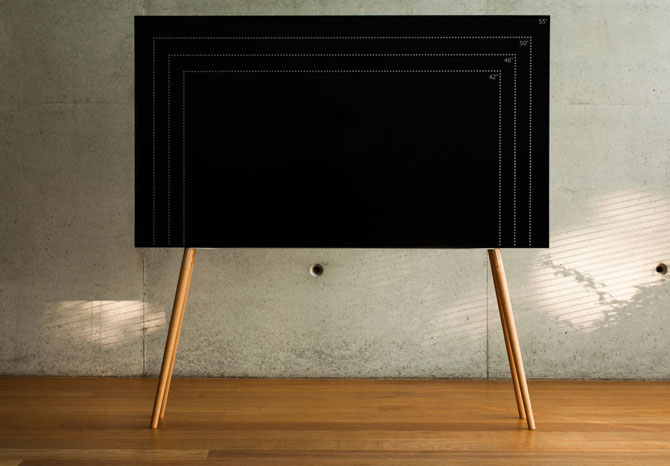 The original model offered onto the market was the 'classic' tapered legs with the natural oak finish. For me, it's still the strongest of the growing range of designs.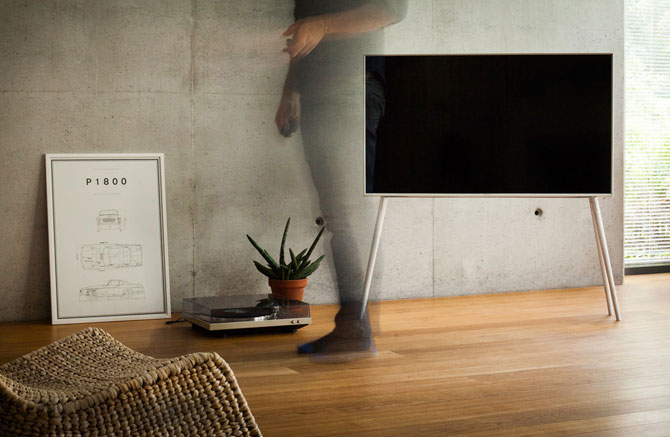 But if you want something a little more daring, you can also get the tapered legs in coloured oak finishes. New this month is another design departure, with the same concept available with hairpin legs, either in a raw metal finish or again, with the option to go for colour.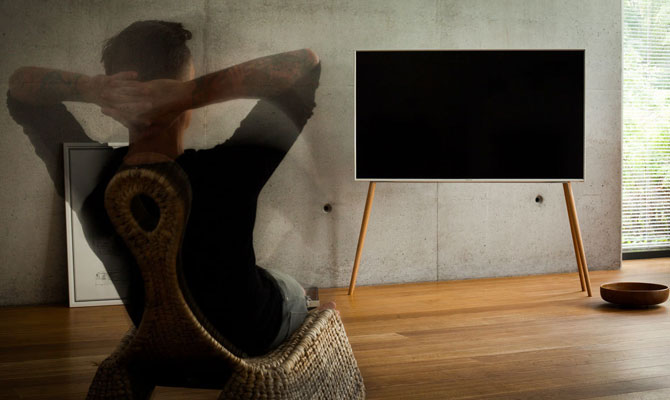 Some more angular wooden designs are also due to ship this month from JALG. Check the website to have a look at those.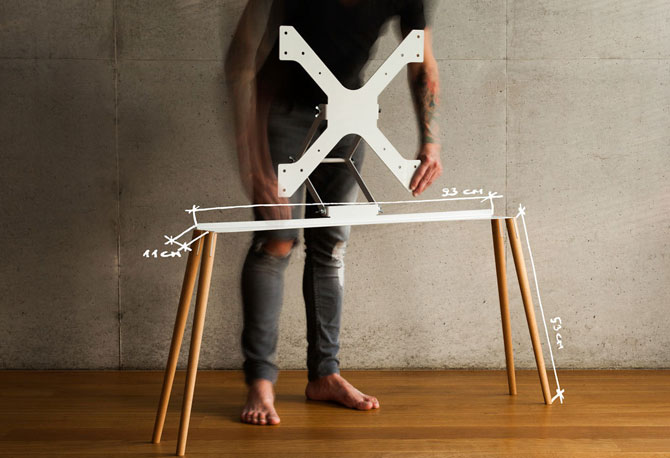 They don't come cheap and if you are the kind of person who has several boxes and consoles attached to their TV, then the concept might well be wasted. I believe there is a shelving option for a sound bar, but not an army of consoles and add-ons. In that case, you might be more comfortable with a media unit. As I said, plenty of those in the Retro To Go archives.
Actually, I did say these don't come cheap, but they seem to have come down in price since the official unveil. If you want one, prices start at £227, rising a little for some of the more creative finishes.