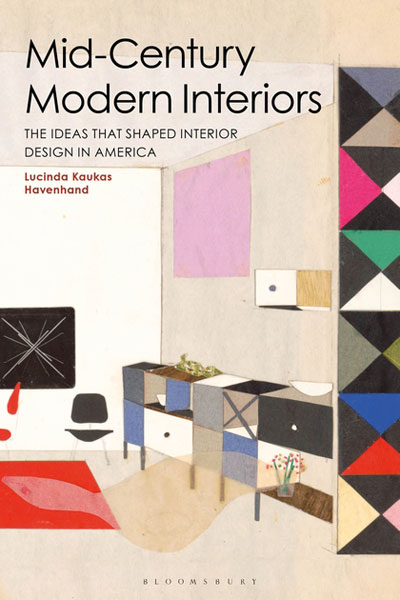 Note all articles are independently researched and written by myself. However, if you buy via one of the links it may be an affiliate and I may earn a small commission.
The hardback is seriously pricey, but thankfully Mid-Century Modern Interiors by Lucinda Havenhand is also available in paperback.
In fact, you also get a version for the Kindle too, although I strongly suspect you'll lose much of the best content going for it that way. This sort of thing always works best in a large-format book.
Which is what we have here. 208 pages of everything you would want to know about MCM interiors, courtesy of Lucinda Havenhand and Bloomsbury Visual Arts.
Mid-Century Modern Interiors looks at the history of interior design from the 1930s to the 1960s in the United States, an era described as 'key moment' for interior design by the author, which is hard to disagree with.
It was a time when some of the leading names of interior design made their mark, producing pieces that are still staples of our home or at the very least, have inspired modern-day design.
Through a series of 'detailed case studies', the book introduces the key names of the period, including Ray and Charles Eames, Richard Neutra, and George Nelson and examines how they developed new approaches by applying 'systematic and rational principles' to the creation of interior spaces. It takes us into the mind of the designer to show how they each used interior design to express their varied interests and reveals how the principles they developed are still being practiced today.
The book to be both an introduction and an in-depth analysis for students and scholars of interior design, architecture and design history. Perhaps a little academic for some, but if that's what you want, this might be for you. Alternatively, you can always opt for something more graphic-heavy, such as Mid-Century Modern: Icons of Design, the wonderful Miller's Mid-Century Modern: Living with Mid-Century Modern Design or the hefty, 544-page Mid-Century Modern Complete.
But if you fancy getting stuck into this, Mid-Century Modern Interiors is available for £21.99.