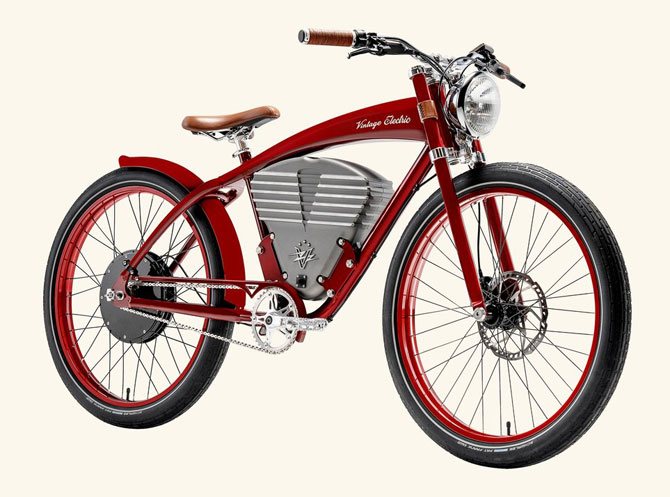 Note all articles are independently researched and written by myself. However, if you buy via one of the links it may be an affiliate and I may earn a small commission.
If you aren't up to pedal power, why not get a motor to do the work? You can with the powered vintage-style bikes by Vintage Electric.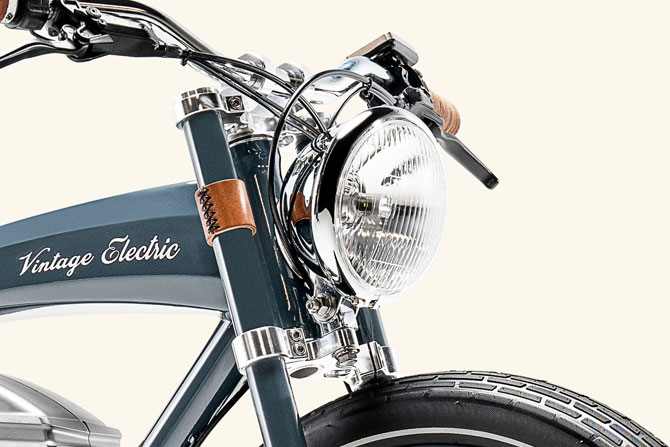 Let's get one thing out of the way first. This is not a cheap option. But if you want to turn heads and get a few scratching them too, the bikes by Vintage Electric might be a way to go.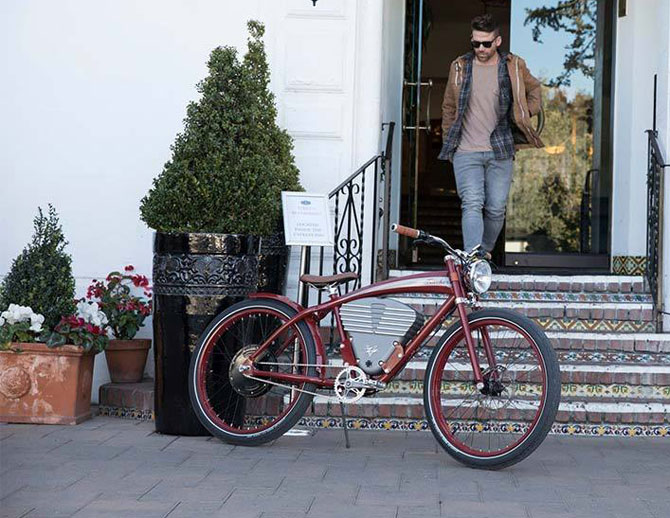 The concept is simple. Take a design that wouldn't have looked out of place in the first half of the 20th century, keep the pedals, but subtly add in a motor for when your legs can't face that steep hill. Or you simply want a rest or to get there a little quicker.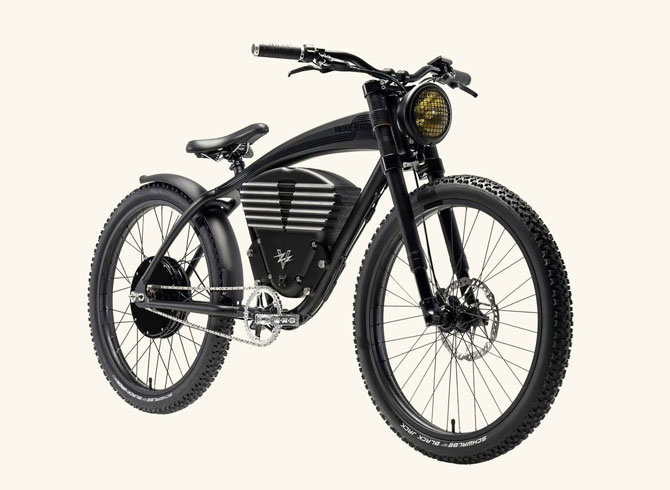 The motor is electric and battery-powered, fitting effortlessly into the design of the vintage-style bike, rather like a classic motorcycle grille. The original concepts appeared back in 2013, but the bikes have steadily improved, getting better, faster and stronger. Not just that, the single concept has now moved into four distinct versions of the electric bicycle.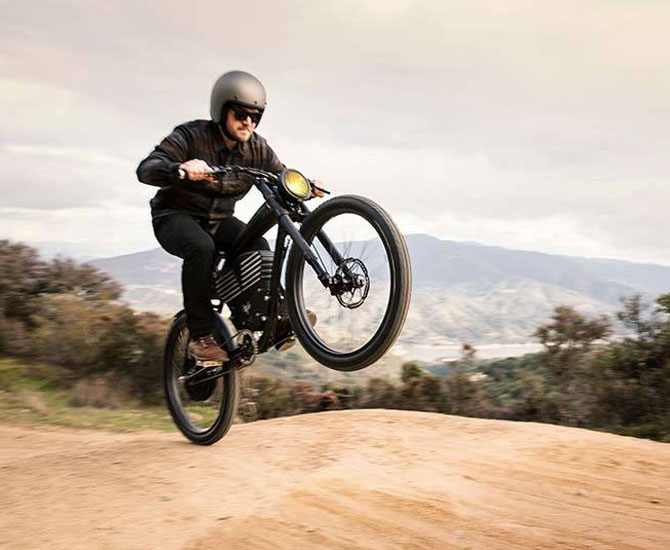 All of those can be seen on the page here. Working down you will find the classic Tracker, with pedal and electric power, the latter with five power modes, topping out at 36mph in Race Mode. it also has a 'hydroformed' aluminium frame and an LED headlight. $4,995 for the basic model of this one.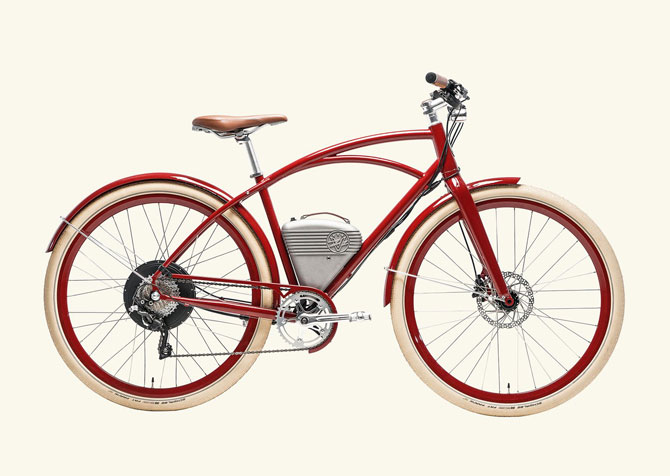 Next up is the Scrambler. The design isn't a million miles away, but to boost the Scrambler off-road ability, it has a bigger battery, able to go 75 miles on a single charge and again hit that 36mph top speed. The rugged suspension fork and Schwalbe 'knobbies' should help off the beaten track too. $6,995 for that one.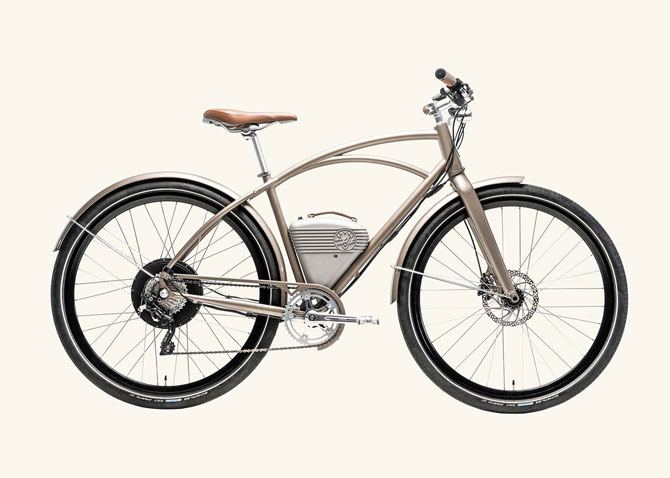 The Vintage Electric Cafe is the commuter bike, the all-rounder available in three sizes and five levels of power assist. $3,995 is the price of this one.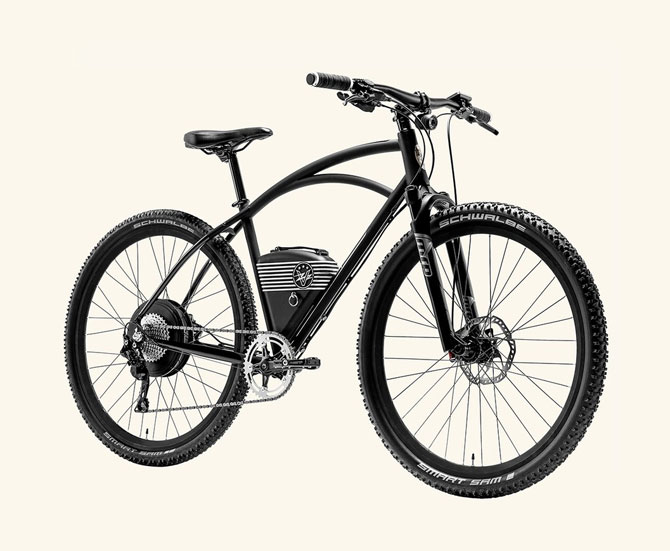 The Rally model is perhaps as traditional as the range gets. Still unashamedly vintage, but not quite to the same extent as the others. This one is another everyday bike with a top speed of 28mph and a range of 20 to 60 miles per charge. $4,995 if you want that one.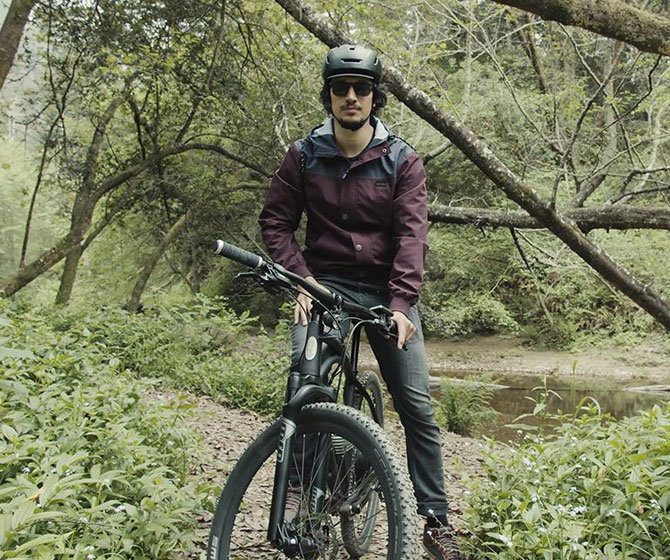 More details are available at the website, plus stockist/buying details. The bikes are made in the US, but dealers are across the world, including one in London.