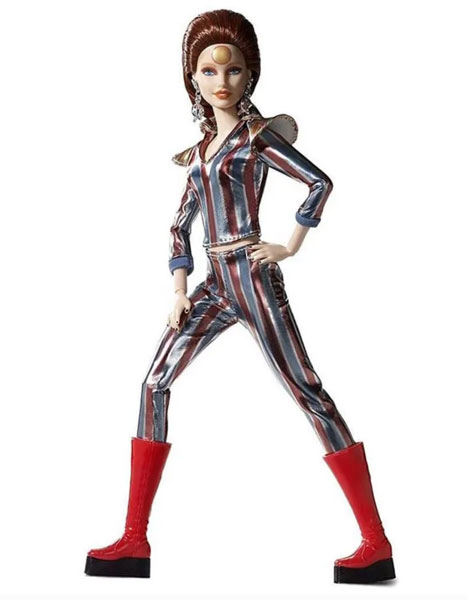 Note all articles are independently researched and written by myself. However, if you buy via one of the links it may be an affiliate and I may earn a small commission.
If you are a fan, the David Bowie Barbie Doll might well be on your shopping list right now. But do shop around if you want one.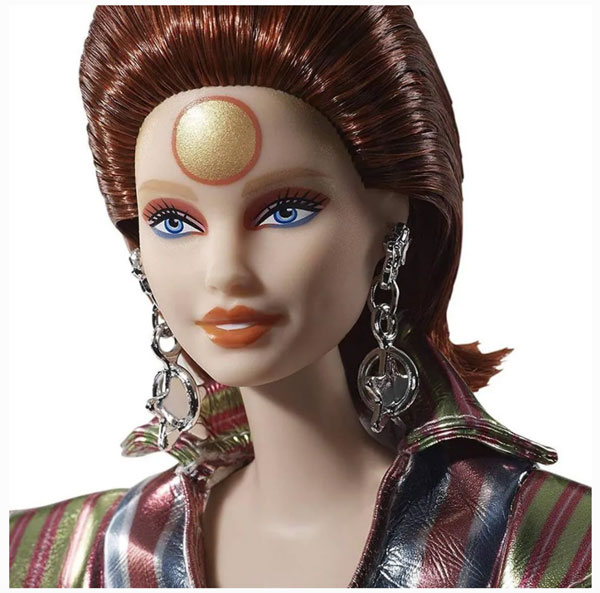 Saying that, if it is on your 'wants' list, you might want to pre-order it, as this is a limited edition and experience tells me that it will not be around for long. More on that in a moment. For now, let's focus on this rather bizarre outing for Mattel's legendary doll.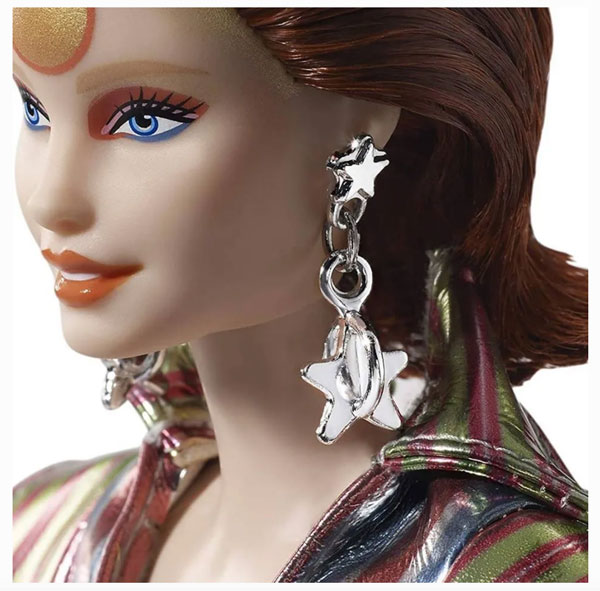 The doll, as you might have guessed, is based on the Ziggy Stardust persona of Bowie, complete with red boots, back-combed hair, colourful stripey jumpsuit, face paint and jewellery. Love packaging too, with images of the era and the vintage Bowie logo.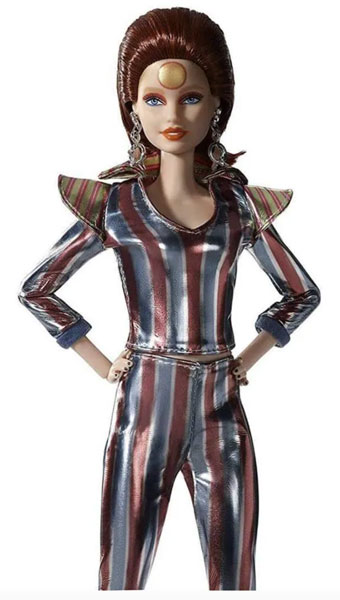 But despite all of that, the doll is still Barbie underneath. According to Mattel: 'In a definitive celebration of two pop culture icons, Barbie honours the ultimate pop chameleon, English singer, songwriter and actor David Bowie, whose dramatic musical transformations continue to influence and inspire.'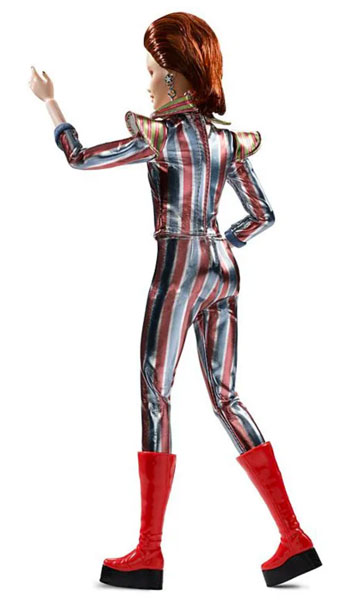 The doll plays to two markets and as such, it is likely to be in short supply. Anything Bowie sells out quickly and if you throw in some Barbie collectors too, this one might just fly off the shelves. It depends on how 'limited edition' it is. Either way, I doubt it will last until Christmas.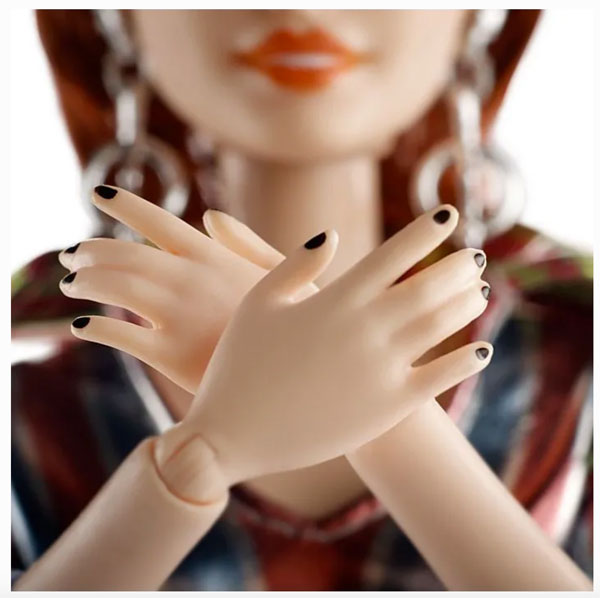 Now, that price. The official price is said to be around $50/£40, with an arrival date still to be confirmed. However, some specialist toy dealers are already selling it and promising it soon.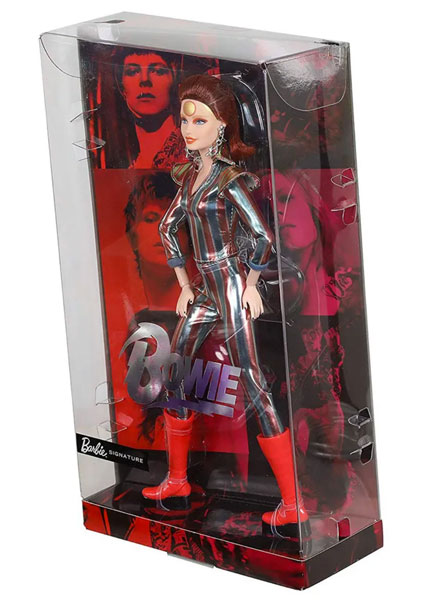 Forbidden Planet will take a pre-order off you right now, with an expected shelf date of 26th July 2019. But it wants £109.99 for the doll. Other sellers online seem to be asking similar money, although that might be because they are being imported rather than being sold officially in the UK.
If you're not desperate, you can pre-order there. But if you are willing to wait, that price might come down a little when it goes on general sale.