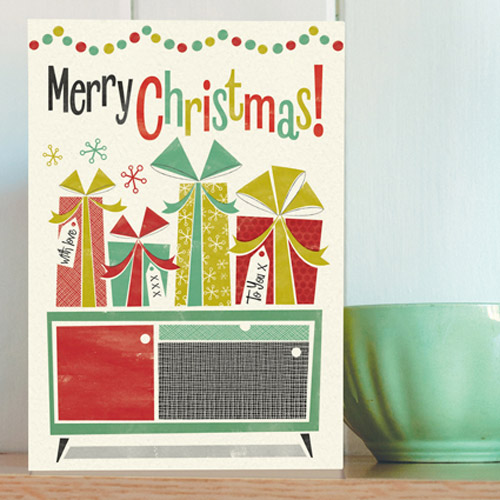 Too early? I don't know, some people are already shopping so these 1950s Honey, It's Christmas! cards by Pennychoo might be perfectly timed.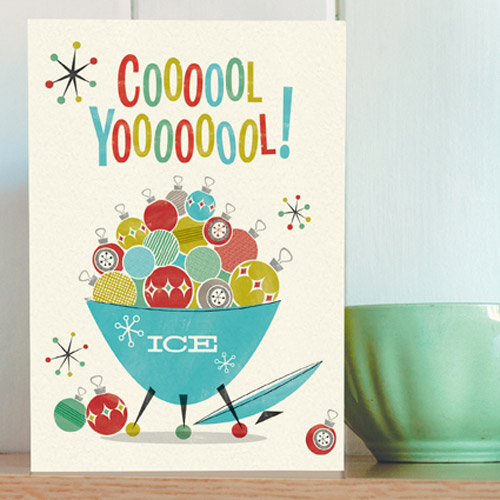 When I saw some people, I certainly didn't include myself in that. I'm more of a 'last-minute dash' kinda guy, despite annual attempts to get organised early. It'll never happen.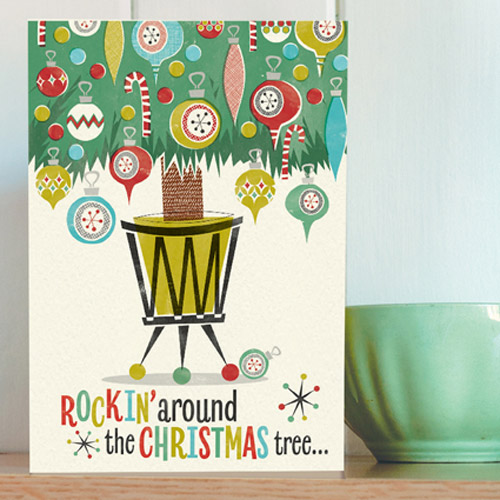 But cards are something I do tend to pick up in a reasonable time. After all, they need writing and posting, which is never a quick job. So as we sit on the verge of November, it might be the right time to pick up cards that are both retro and festive.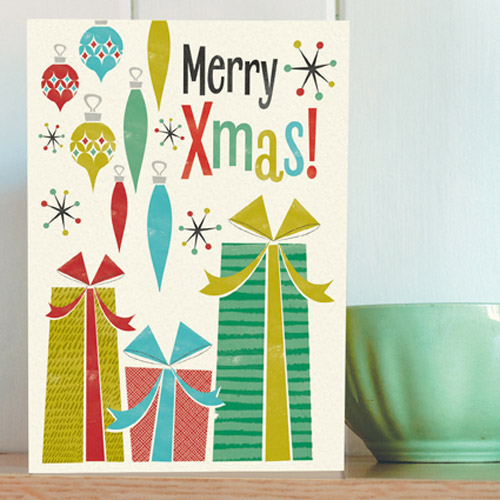 Not just retro, this new range from Pennychoo is very much inspired by the 1950s. In fact, 1950s Americana with a touch of kitsch. The follow-up to an earlier Honey I'm Home! card range, the new Honey, It's Christmas! cards offer similar imagery mixed in with some traditional festive words and symbols.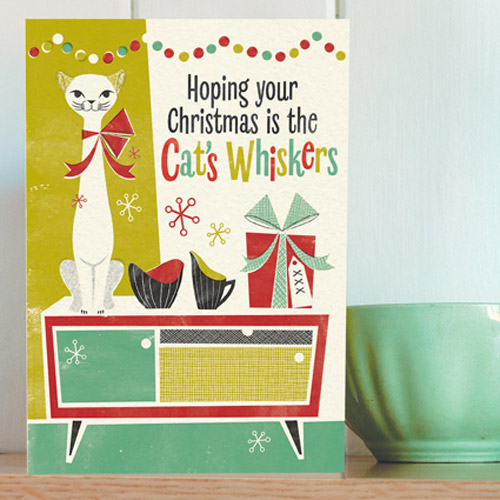 You can see all the range by browsing this very page, with everything from cocktail bars to radiograms featured. There's even a nod to George Nelson in there somewhere too.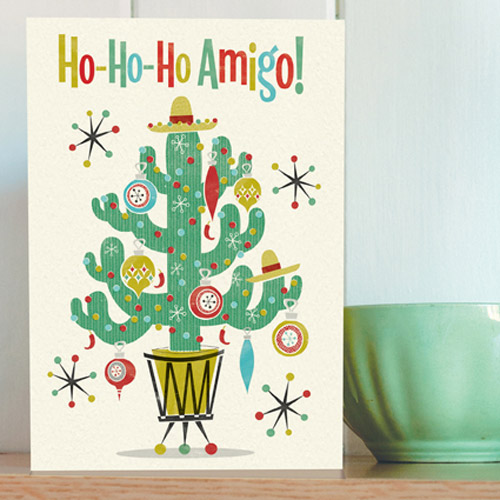 All the cards are printed on what's described as a' warm white, textured board' for a vintage feel and supplied with a berry red envelope. All the 12 cards available online now, priced at £2.50 each. Alternatively, all 12 cards are £20, which saves you £10.
Find out more at the Pennychoo website