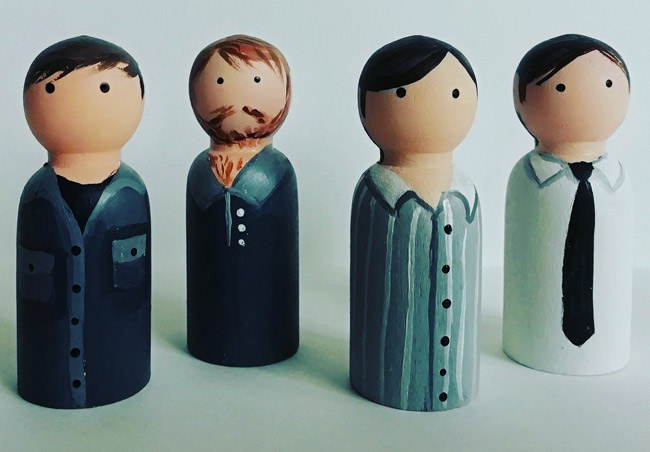 If you like the idea of something slightly more cool for your tree this year, then check out the handmade rock and indie Christmas decorations by Florence and Belle.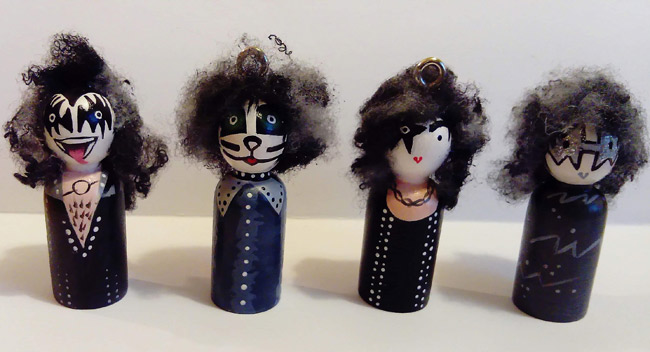 I did do a top 25 retro Christmas tree decorations and baubles round-up last year, but as yet I haven't been able to update it for this year. But if I dis, something from this particular maker/seller would definitely make the cut.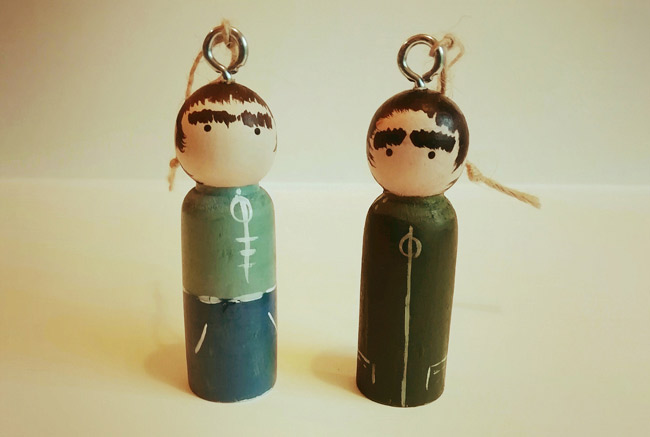 The only problem would be picking just one, as there are so many different cars to choose from, going from the more obvious rock acts to the more obscure indie and plenty in-between. In short, there must be something here for you. I have alerts earmarked at least three for our tree this year.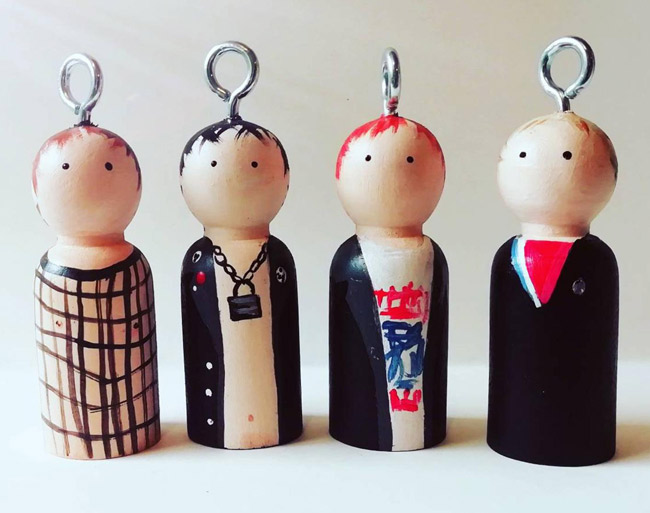 Whatever catches your eye depends largely on your musical taste, but all share one thing in common, which is the handmade nature of each one. All are painted peg dolls, with attachments on the top to fix to a tree branch.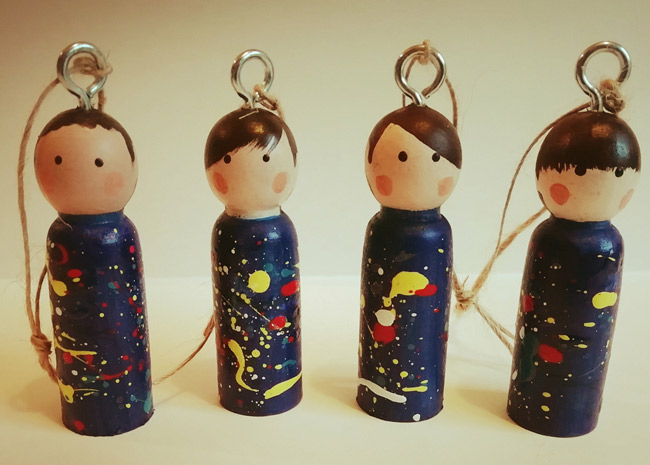 There's a rustic nature to each design that makes them more appealing and with each being hand-painted, you know you are getting something unique to you as well.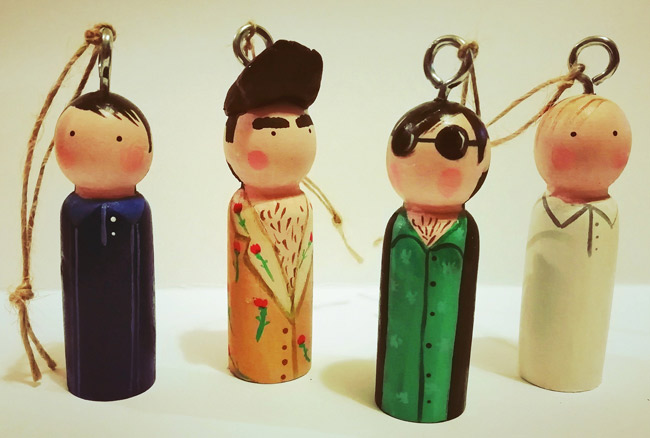 In fact, that's something to consider when ordering. Each is made just for you, so you will have to allow up to two weeks for them to be produced. If you want them for your tree this year, don't hang about as you might not have much time to show them off.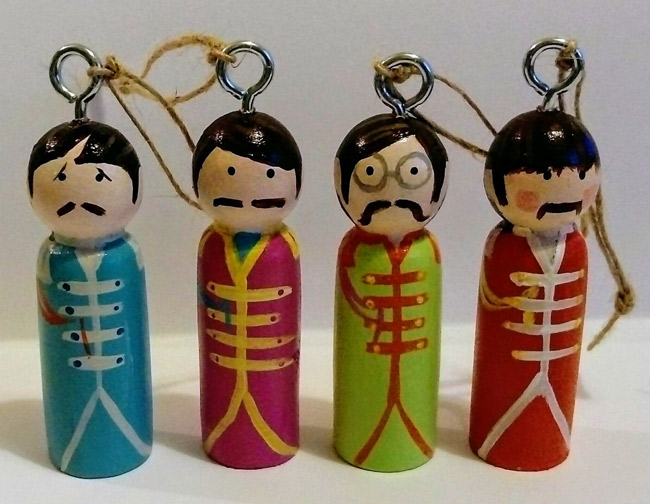 As for the range, I have tried to show off a number here and if you are in doubt about who each one is, let me run down the page. At the top you have Joy Division and working down you will see Kiss, the Gallagher brothers formerly of Oasis, the Sex Pistols, The Stone Roses, The Smiths, The Beatles, a quarter of David Bowie decorations, The Bee Gees and Nick Cave.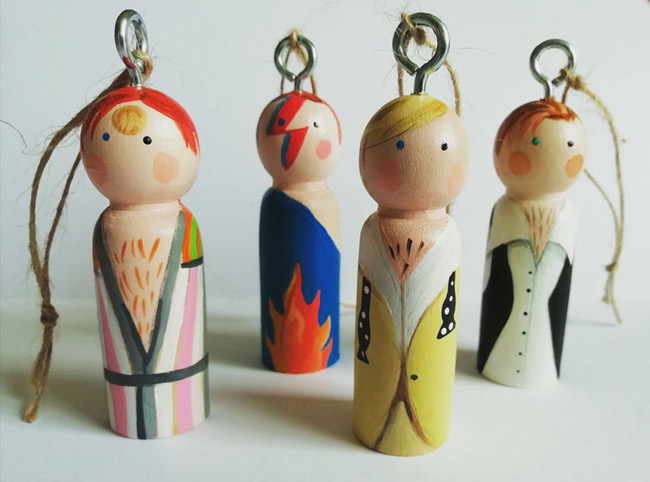 That's just a selection. So many more too, with some also available as keyrings if your tree is already filled to capacity.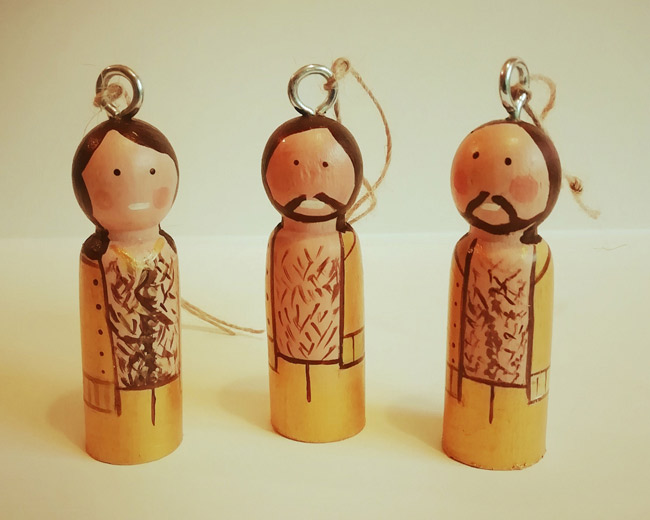 As for prices, they are quite reasonable with single characters like Nick Cave selling for £8 each and groups of four (like Joy Division) selling for £28. Basically, the more in the band, the more you pay.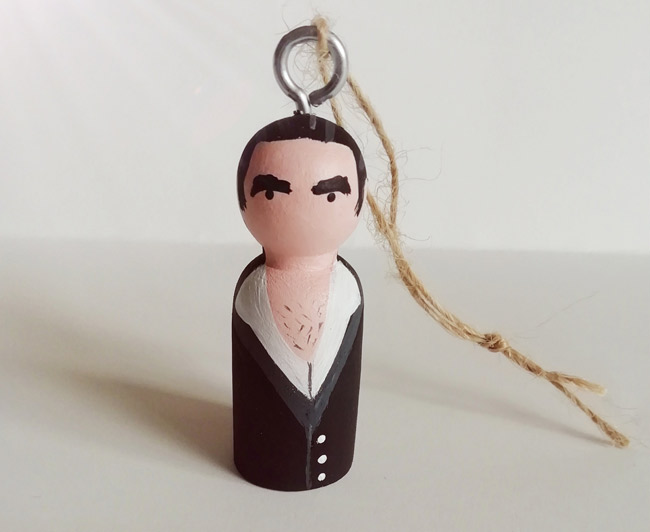 But if you want them, don't hang about due to those deadlines and perhaps a deadline for the maker taking orders in time for Christmas.