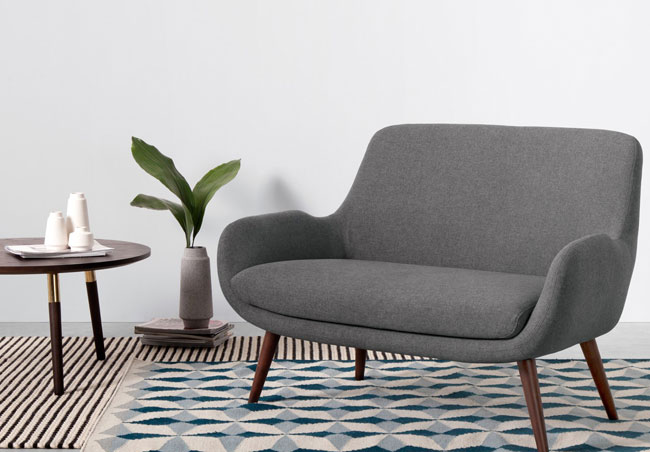 Note all articles are independently researched and written by myself. However, if you buy via one of the links it may be an affiliate and I may earn a small commission.
By all means, have a browse yourself, but to save time I have picked out 10 of the best retro designs in the Made Sale.
It's a great sale too for retro and midcentury modern design. Made isn't an exclusively retro maker and seller, but it does have a good number of designs inspired by the past in its range.
Even better, the prices for a lot of those designs compare favourably with the rest of the high street and certainly undercut the big-name sellers. When the sale is on, things get even better in terms of value. Some great bargains here and well worth a browse if you need anything from a large sofa through to a small lamp or clock.
I have picked out 10 of my favourites to get you going, but feel free to check out the rest of the extensive sale if you get chance. Also, note that there are some discount codes in play right now if you want more off. Those are:
£100 off when you spend £1000
Dates: 27th – 30th Dec
Code: HOMEMADE100
£50 off when you spend £500
Dates: 26th Dec – 5th Jan
Code: MADECHIC50
£30 off when you spend £300
Dates: Ongoing
Code: MADEFAB30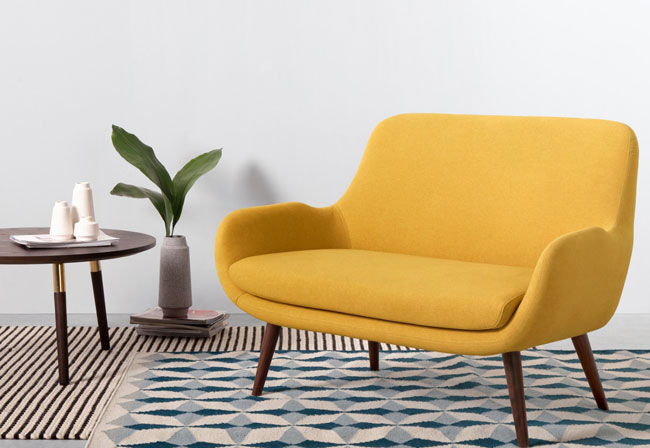 1. Moby two-seater midcentury-style sofa
A regular in the range, you can now pick up toe Moby sofa in colours at a discounted price.
You can see two of the shades here. as for the design, it's all about the curves for the structure and the arms, finished off with those tapered legs.
Usually £399, you can now get one for £299 in the sale.
Find out more at the Made website
Note that you can also get the Moby accent chair discounted too, down from £299 to £229.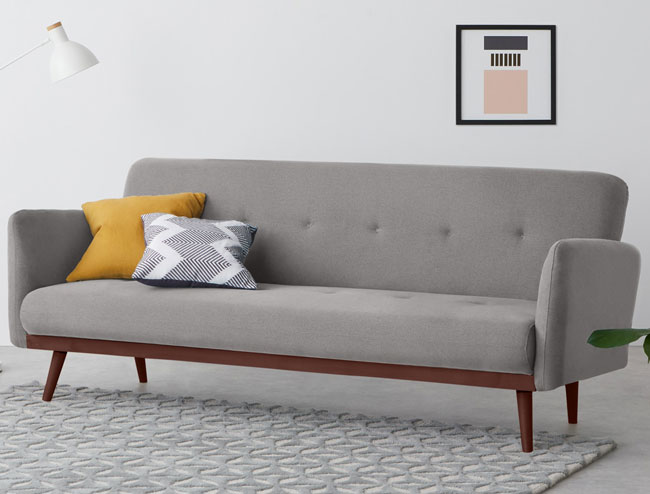 2. Stevie midcentury modern sofa bed
Recently I compiled a list of my favourite midcentury modern sofa beds. I can't believe I missed this one off it.
A design inspired both by midcentury modern and classic Scandinavian design, it has the sloping back and arms, the button details and the wooden base and tapered legs. With a couple of clicks, it is ready to be used as a bed for guests. Originally £399, it is discounted in the sale to £299.
Find out more at the Made website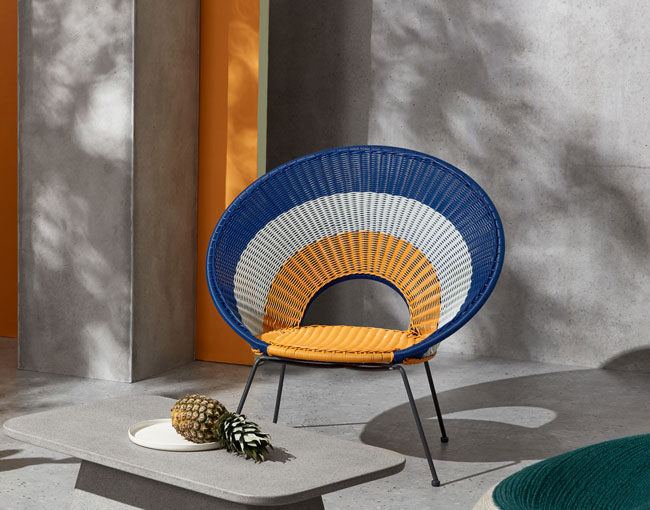 3. Yuri target design garden lounge chair
I know, we are in the middle of winter and I am talking about an outdoor chair. But not just any chair.
This 1950s-style chair and its target design were hugely popular in the summer and if you are planning ahead – or want something for a conservatory or sunroom – then it's worth planning ahead and buying now. Marked down from £199 to £129.
Find out more at the Made website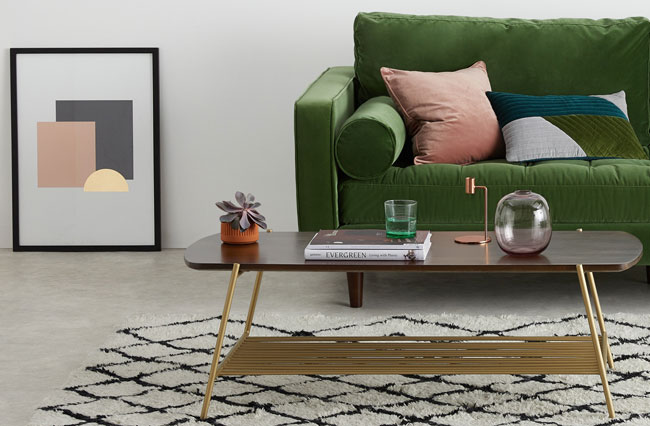 4. Bortolin retro-style coffee table
Another you might have seen before courtesy of the top 30 midcentury modern coffee tables round-up. But now its appeal is boosted by a price cut.
A touch of the 'Mad Men' with this one. Or in other words, a bit of an early 1960s vibe. A dark mango wood top and a brass shelf below for storage. A timeless piece. Once £199, you can get it now for £149.
Find out more at the Made website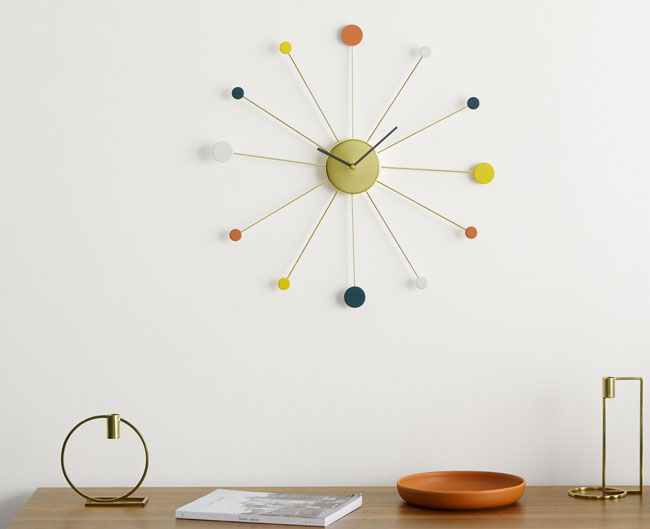 5. George Nelson-inspired Sputnik clock
As the title says, this has the look of a 1950s George Nelson design but is nothing of the sort.
It's actually an in-house design from Made, offering a similar arrangement of arms, colourful discs and a minimal clock face for some retro style at an affordable price. Even more affordable right now as the clock is down from £29 to £24.
Find out more at the Made website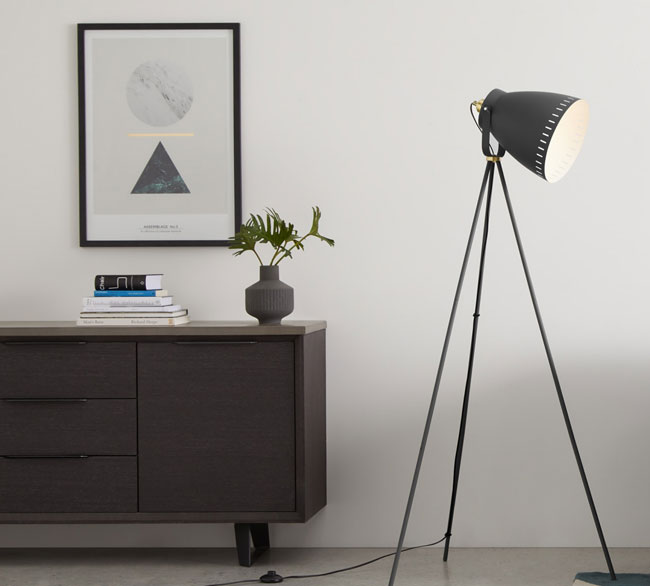 6. Barton tripod floor lamp
A versatile light, this one is available for half price too.
The design is inspired by Hollywood studio lighting of days gone by, with a retro/industrial look and the option to aim its light wherever you want it. Looks good, very functional and down from £99 to £45.
Find out more at the Made website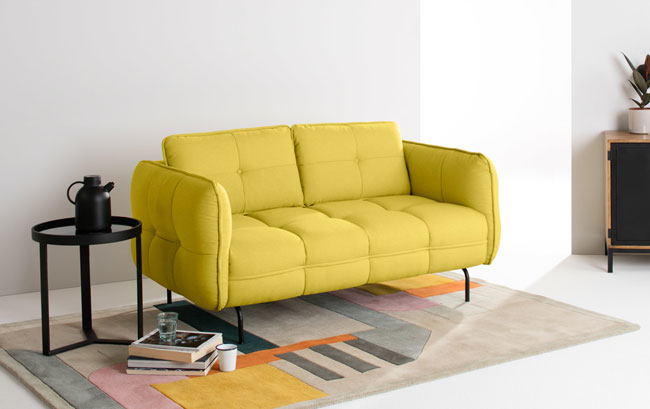 7. Astoria Bauhaus-inspired wool rug
Love this one, so it's great to see it available at a hefty discount.
as I said above, this is a rug with a modernist and particularly Bauhaus-inspired design that would work in pretty much any retro environment. But those with a love of early 20th-century modernism should definitely take note. Hand-tufted in wool, it is down from £299 to £179.
Find out more at the Made website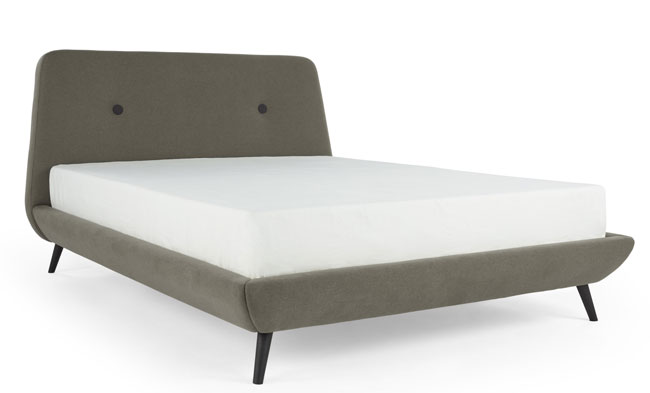 8. Edwin midcentury modern king size bed
Looking for a new bed? The Edwin is now in the sale.
Obey the grey version though, although that is probably the most versatile of all the colours. A great retro option, it has the bold headboard, curved design and tapered legs. It adds a certain something to the bedroom and for less money right now. This is discounted from £449 to £379.
Find out more at the Made website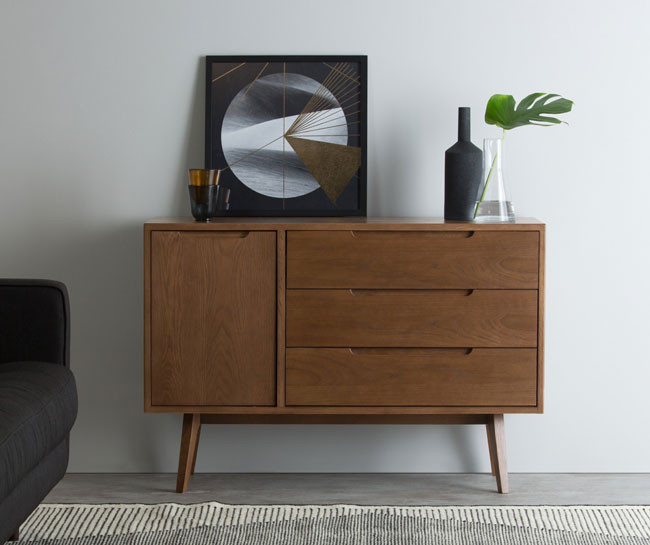 9. Jenson retro compact sideboard
Not the biggest discount, but I am surprised that the popular Jenson sideboard is discounted at all.
Popular because of its retro look and of course, its compact size. This is a good-looking piece that works well if space is at a premium. A typical midcentury modern look, a surprising amount of storage and some surface area for display or perhaps even a record player. Down from £499 to £429.
Find out more at the Made website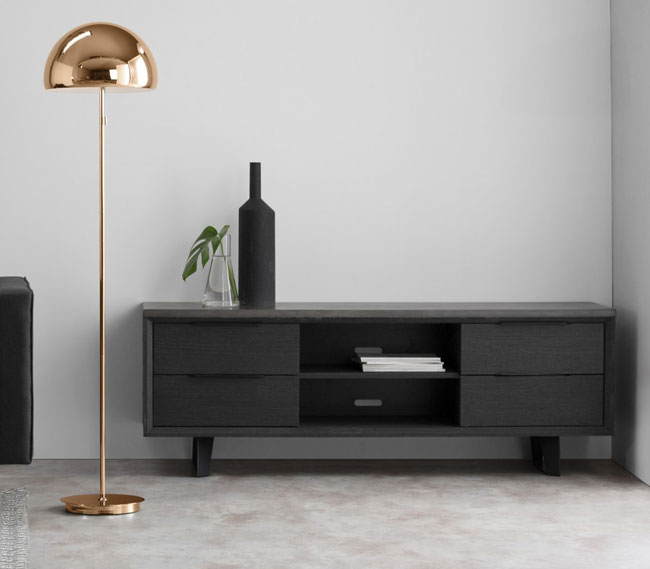 10. Collect retro floor lamp
Again, not a huge discount, but this is a timeless look and a lamp that is always popular.
Touch of Verner Panton about this one, but again it is an in-house design in a champagne copper for some 'wow' factor. £119 is the usual price, but the sale price is £99.
Find out more at the Made website
And finally…
Ok, not quite 10 as I decided to add in this retro oddity, which is quite unlike anything else in the range.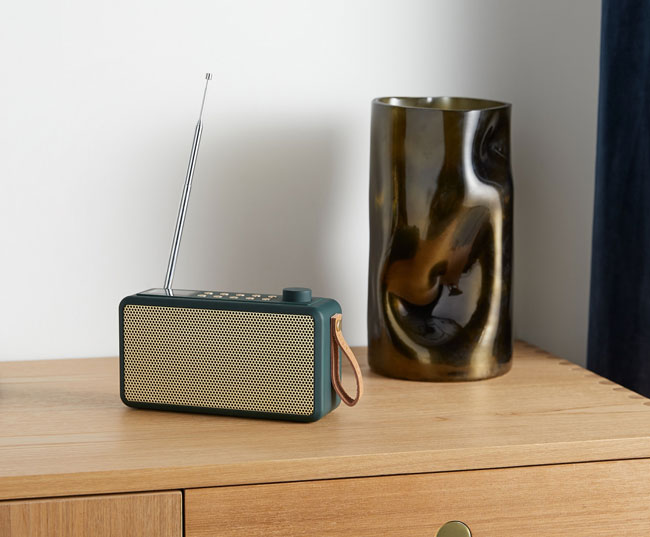 The Made x Kreafunk radio is a part of a collaborative range, with this piece being a retro radio with modern functionality. A great look and beyond that, a Bluetooth speaker as well as a DAB and FM radio. Love the leather handle too. £129 is the original price, with the discounted price being £95.