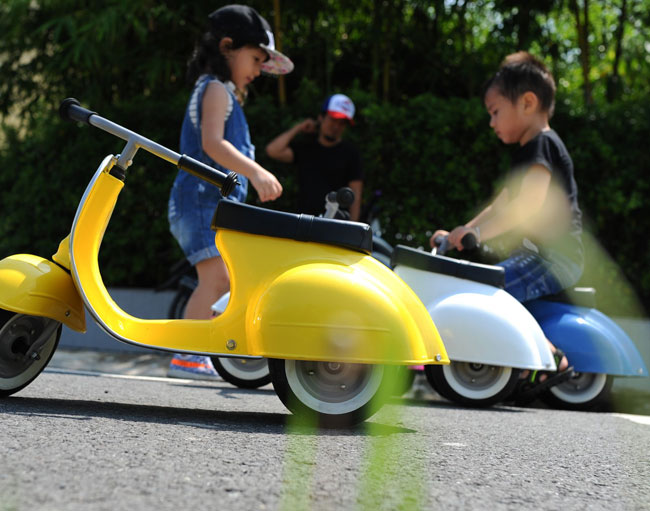 Note all articles are independently researched and written by myself. However, if you buy via one of the links it may be an affiliate and I may earn a small commission.
A classic Vespa for little ones? Not quite. You are looking at the Primo Vespa-style scooters for kids by Ambosstoys.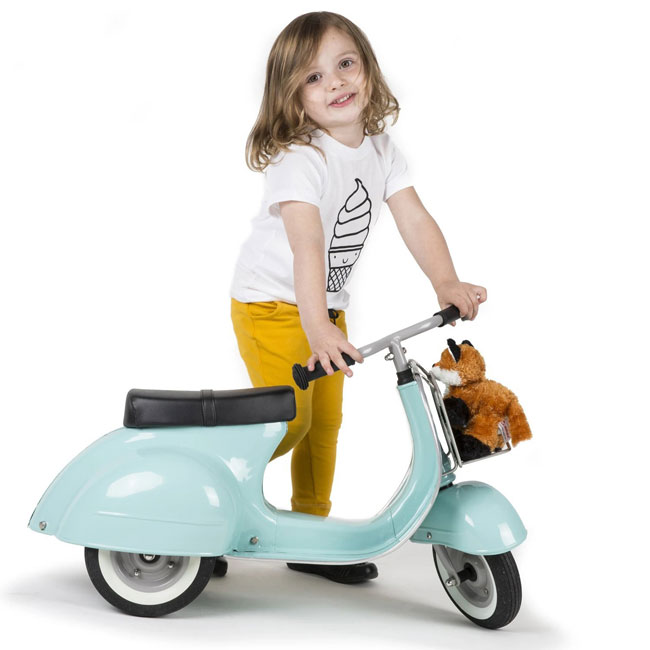 Yes, a mini scooter for kids. That's not a new thing. But the look of this one is. Well, almost is. There was a forerunner to this design some years ago.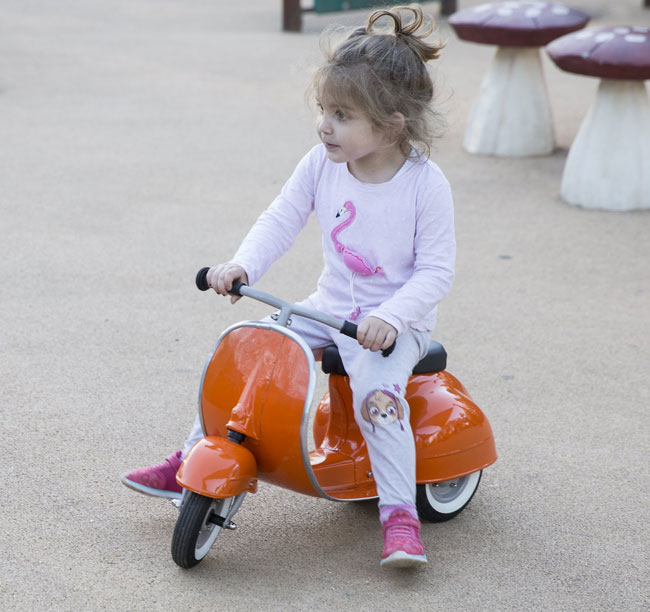 That was the Kinderbaby Vespa scooter, which was a replica of a Vespa scooter for kids. That one was based on a Vespa 50 and had pedals. It was quite a rare thing then (I think it was quite an expensive toy) and it's incredibly rare to find one now. If you do and it is in good condition, expect to pay a lot of money for it.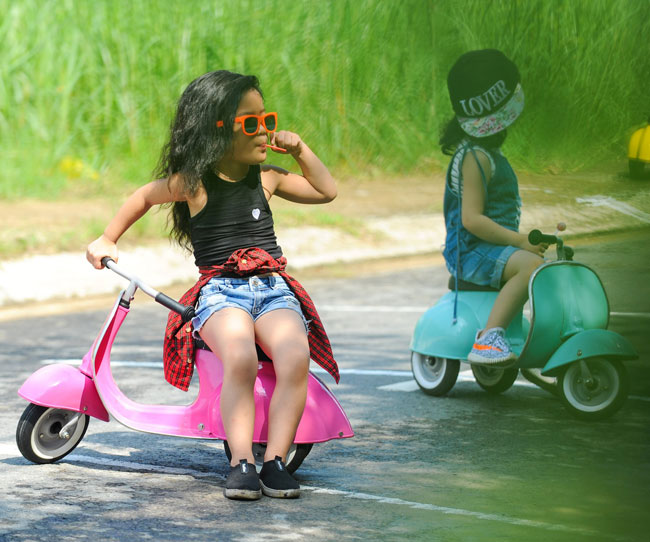 Not that I'm saying the one here comes cheap, but it does bring the concept back to life for less than a vintage Kinderbaby model. Saying that the Primo isn't a copy of that earlier children's model.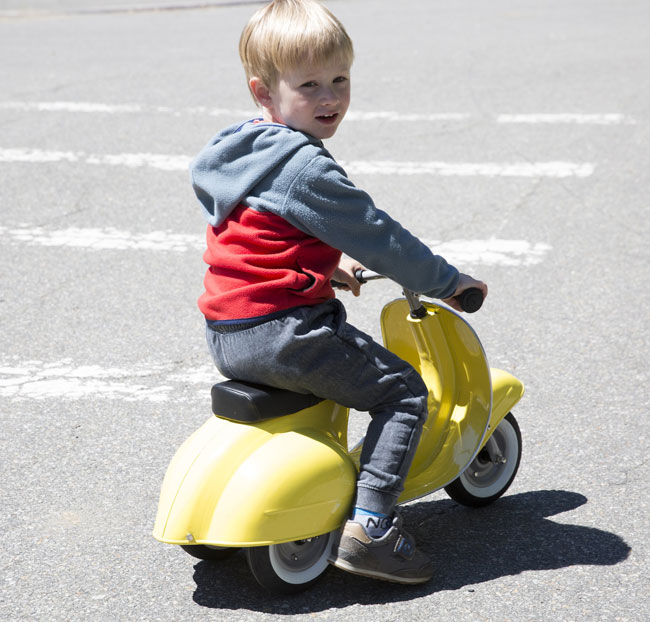 This one, which has no official connection to Vespa or Piaggio, is described as being based on a 'vintage Italian model'. But you only need to look at it to see its inspiration. A 1960s Vespa scooter.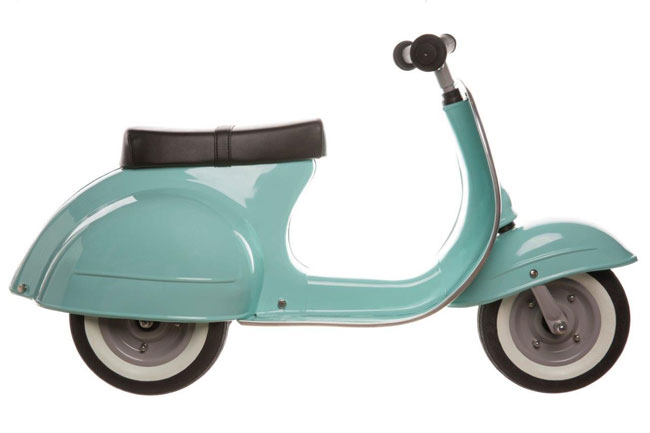 This is a quality affair too, not least in terms of construction. Produced from sheets of solid metal, it is welded by hand from a minimum of pieces, with some aluminium trim adding in some stability and a vintage look. There's a faux leather seat too and wheels that wouldn't look out of place on a full-sized vintage model.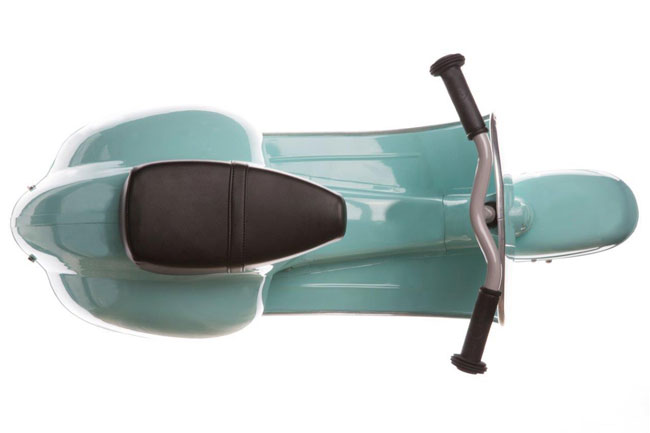 Note that this isn't a pedal bike like the earlier Kinderbaby. Instead, this one sits in balance bike territory, so your little one will need to use their legs to power themselves around the park. Saying that it has three wheels, so the balancing isn't really a necessity. It should take care of itself.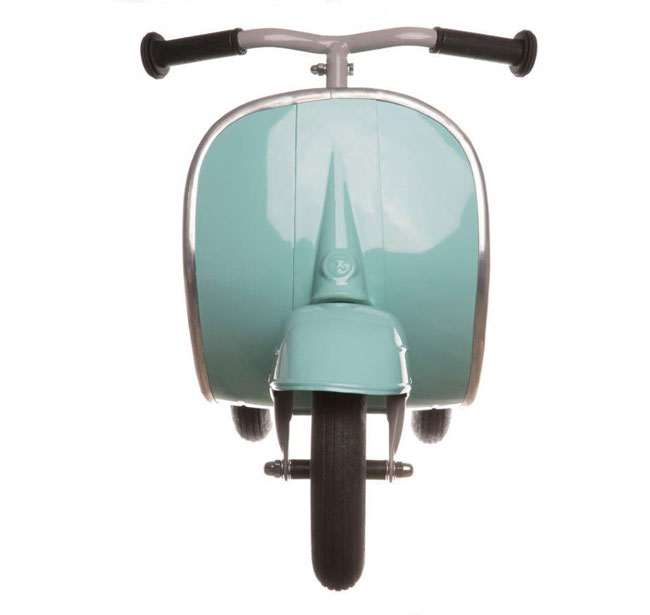 In terms of the look, you can choose from plenty of colours for the Primo, with the finished bike aimed at children between one and five. But realistically, you are looking at something toddler and just above as the ideal age for one of these. After that, probably something to sell secondhand – or keep it in your home as a lovely piece of interior design.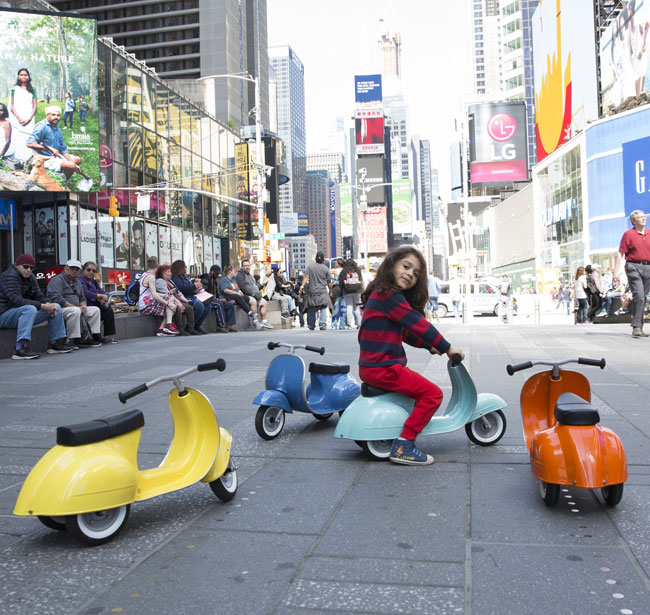 Personally, I would be looking to sell to recoup some of the initial outlay. You are looking at $199 for one of these, which is around £150 at the current exchange rate. US-only as far as I can see, which is presumably because it is still a fairly recent launch. If I see it elsewhere, I'll let you know.
Find out more at the Ambosstoys website
Via Modculture