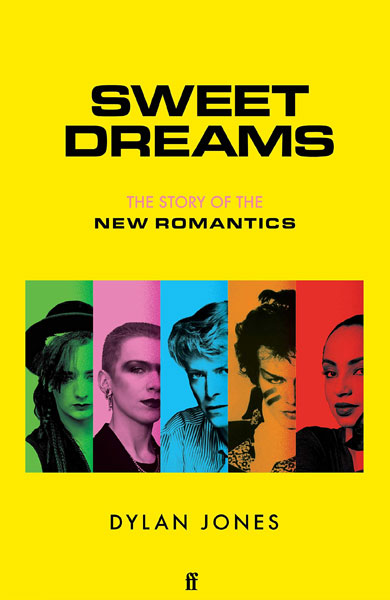 Note all articles are independently researched and written by myself. However, if you buy via one of the links it may be an affiliate and I may earn a small commission.
Not only an interesting read, Sweet Dreams: The Story of the New Romantics by Dylan Jones is available as a signed edition online.
I really enjoyed the David Bowie: A Life book by Dylan Jones, which is perhaps why I am drawn to this. But aloud because it covers an area of pop culture that was short-lived and hasn't been overdone in terms of books and media since (if you ignore all the compilation albums of course).
The book, which is available to pre-order now, charts the rise of the New Romantics, a scene that grew out of the remnants of post-punk and developed quickly, but burnt out almost just as quickly whilst leaving a lasting creative and commercial legacy.
Set in what's described as 'one of the most creative entrepreneurial periods since the Sixties', the era is pitched as a 'huge influence on the growth of print and broadcast media' and 'arguably one of the most bohemian environments of the late twentieth century'.
It visually defined a decade and was also the catalyst for the Second British Invasion, when the US charts would be colonised by British pop music – Depeche Mode, Culture Club, Wham!, Soft Cell, Ultravox, Duran Duran, Sade, Spandau Ballet, the Eurythmics and many more – making it one of the most powerful cultural exports since the Beatles.
The story of the Blitz Kids, Synth-Pop and the Style Press from 1975 through to 1985 is covered in-depth, with the hardback book coming in at 688 pages. If you like the idea of that keeping you busy, the book is available to pre-order now ahead of the 1st October release date. But if you order it from Rough Trade, you can get your hands on a signed copy on day one – and for the same price as a standard copy anywhere else. £20 is that price.