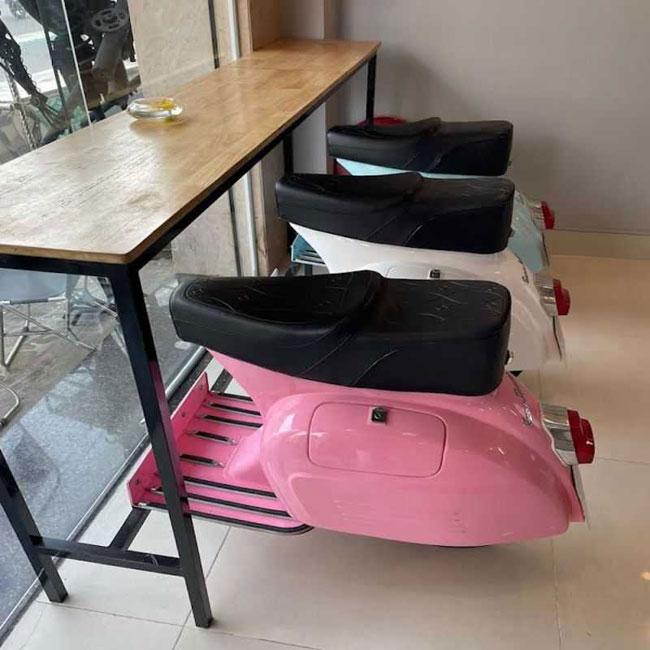 Note all articles are independently researched and written by myself. However, if you buy via one of the links it may be an affiliate and I may earn a small commission.
Looking for a talking point in your home? Look no further than these classic Vespa scooter bar stools.
Yes, this looks like the back end of a classic Vespa scooter parked up in your home. And to be honest, that's pretty much what it is. But designed to your own specification and in a variety of colours.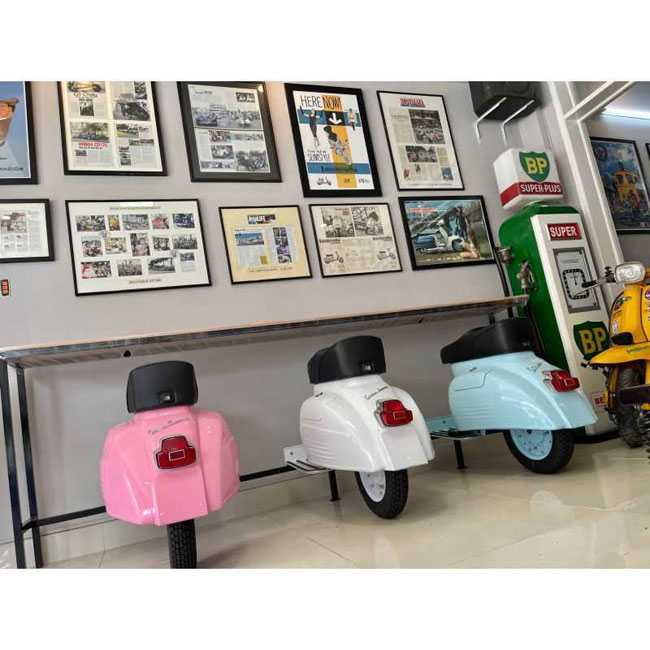 Of course, they don't come cheap. But they are quite the statement. Whether that's for a quirky retro cafe (perfect for that), a similar off-the-wall workspace or for someone with a love of vintage scooters. If you come into any of those categories, they might be worth the substantial outlay.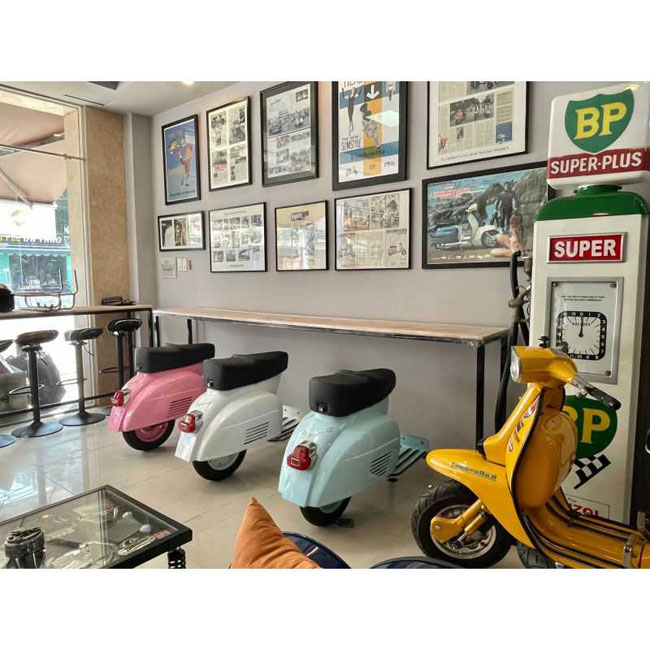 Each of the scooter seats is said to be made with 'the same care and precision as the original scooters', using only the finest materials' for a high-quality finished product. Have a look at the photos and make up your own mind about that. I don't think the light work, but for me, it's not exactly a deal breaker.
As I said, there's the option to customise, too, in terms of the colour and the height you want. After all, not everyone has a bar or table the same size. If that's what you want to do, have a word with the retailer.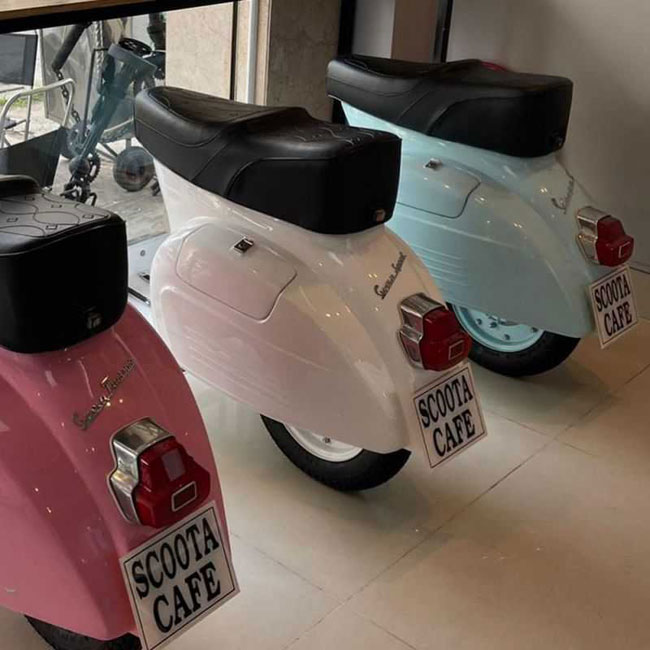 But before you do that, check your bank balance. These retail for £1,572.50 each. Which is far from cheap but understandable in terms of designer seating. Yes, you could probably buy an old scooter for a bit more. But these will stay upright, take up less space and won't leak oil all over your designer floor.