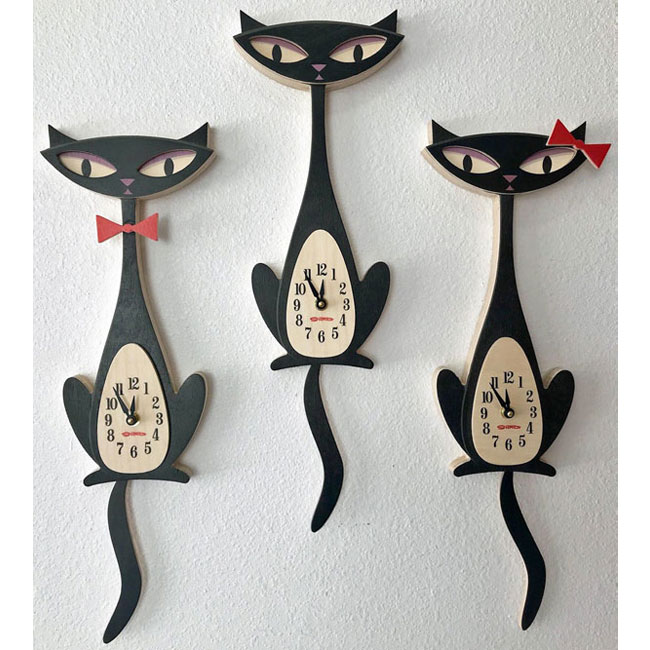 Note all articles are independently researched and written by myself. However, if you buy via one of the links it may be an affiliate and I may earn a small commission.
These have sold out in the past, but thankfully, the wonderful Kat Klock range by Shag is back on the racks and available to order.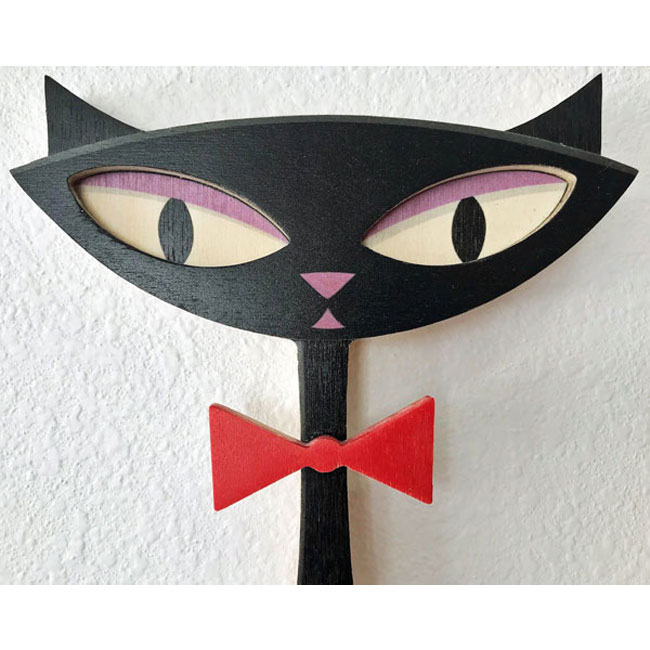 They were produced in a small run back in 2019, then in larger numbers in 2020. But they are back now, both in the original black and white colour option as well as a couple of brighter shades in this new run. Personally, I rather like the orange, but whatever works for you and your home.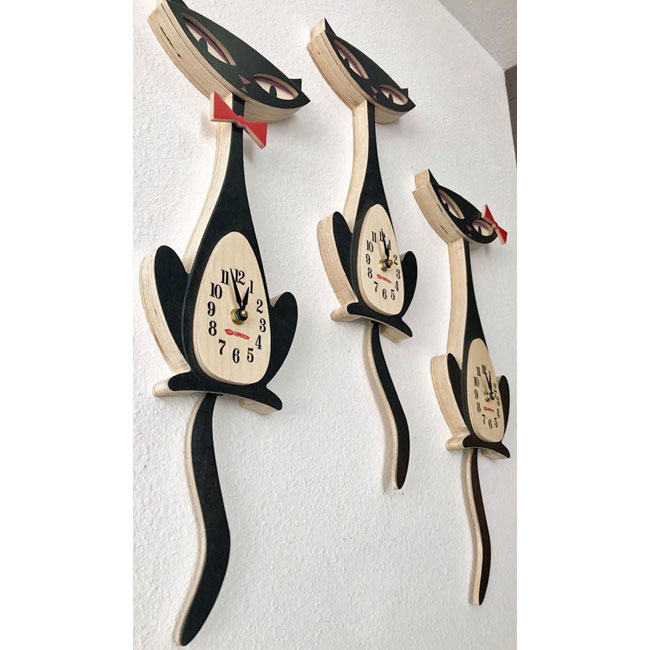 As you might have worked out, it is based on a design classic, namely the Kit-Kat Clock. Something I wrote about in the earliest days of the Retro To Go website. That was way back in 2006. Where does the time go? It felt like yesterday.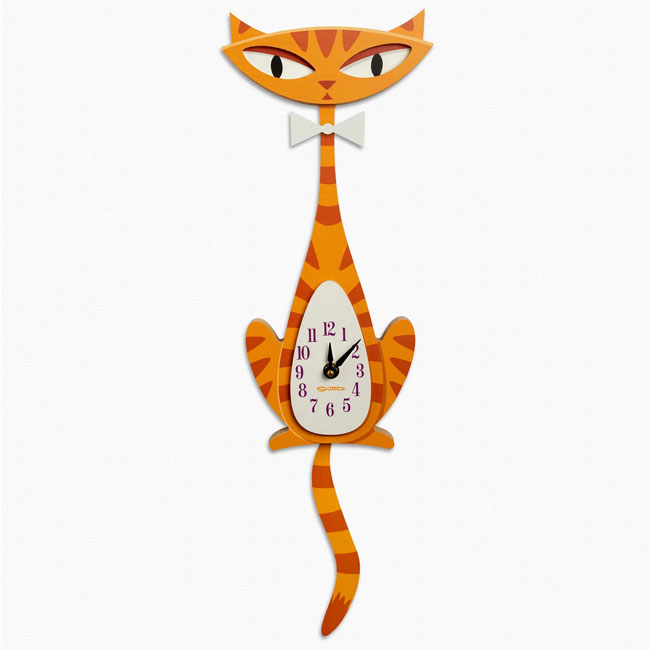 The Kit-Kat is something of a US design icon, which amazingly dates back all the way to 1932, with the bow tie the only major change. That was added in the 1950s. The rolling eyes, the wagging tail, the smile and the clock. A winning combination for the best part of 90 years.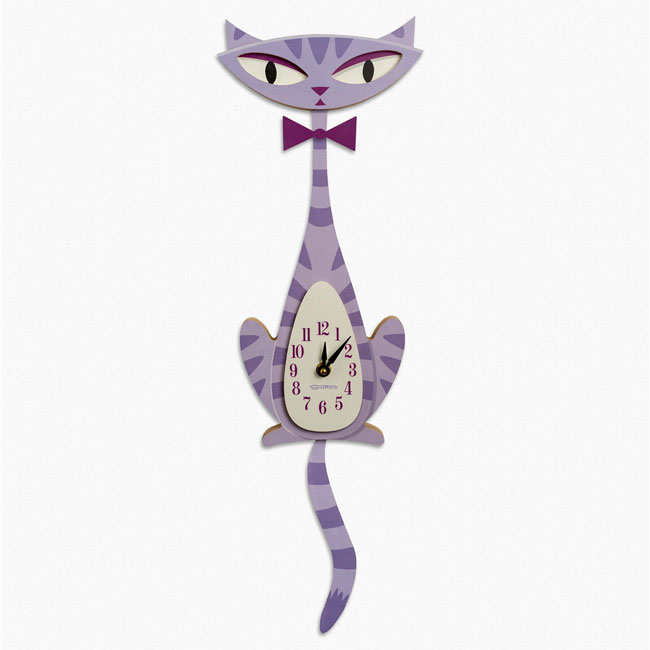 So a tweak of that design is always going to work. Not that this is just a tweak. This is a Shag-led update of the design that takes inspiration from the original. This one uses Shag's distinctive cat design (you can spot his work a mile off), keeping a similar layout for the clock and, of course, the wagging tail. It is battery-operated like the original, too, so no unsightly wires either. Note that the bow tie on this one is loose, so you just need to stick it where you want it.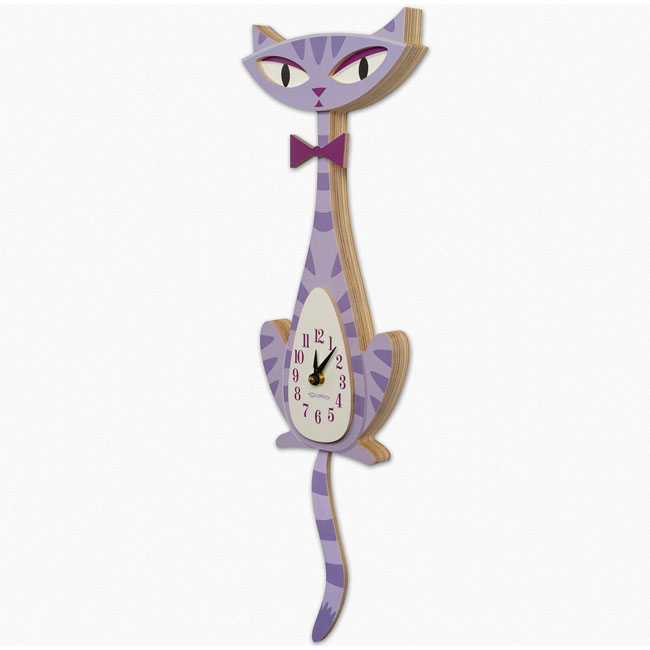 You can buy one directly from Shag's own store for $350 until this batch of stock runs down. Worth getting for something interesting and retro for your walls, as well as a potential future collectors' piece. Shag is always an artist in demand.