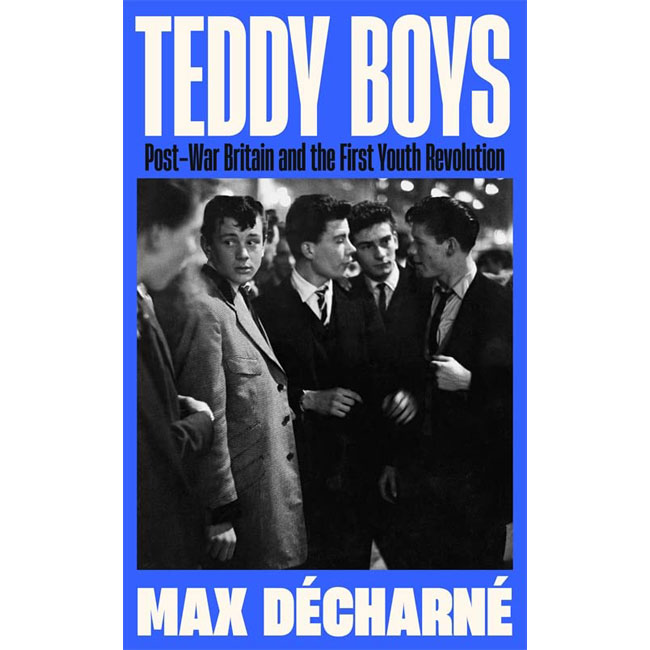 Note all articles are independently researched and written by myself. However, if you buy via one of the links it may be an affiliate and I may earn a small commission.
Out just after Christmas, Teddy Boys: Post-War Britain and the First Youth Revolution by Max Decharne looks like a must-read for fans of the era.
It is a must-read mainly because of the track record of the author. Although the subject matter probably helps, too, if you have a love of the 1950s (and beyond, as there was a revival a couple of decades later).
In terms of the track record, that's based on how excellent the author's King's Road book was. Note also A Rocket In My Pocket – The Hipster's Guide To Rockabilly Music and the more tongue-in-cheek Straight From The Fridge, Dad hipster slang book.
as for this one, it is a 320-page publication from Profile Books, with the subject matter pretty self-explanatory:
With their draped suits, suede creepers and immaculately greased hair, the Teddy Boys defined a new era for a generation of teenagers raised on a diet of drab clothes, Blitz playgrounds and tinned dinners.
From the Edwardian origins of their fashion to the tabloid fears of delinquency, drunkenness and disorder, the story of the Teds throws a fascinating light on a British society that was still reeling from the Second World War. In the 1950s, working-class teenagers found a way of asserting themselves in how they dressed, spoke and socialised on the street. When people saw Teds, they stepped aside.
Musician and author Max Decharne traces the rise of the Teds and the shockwave they sent through post-war Britain, from the rise of rock 'n' roll to the Notting Hill race riots. Full of fascinating insight, deftly sketching the milieu of Elvis Presley and Derek Bentley, Billy Fury and Oswald Mosley, Teddy Boys is the story of Britain's first youth counterculture.
Sounds like a winner to me. You can pre-order copies now, ahead of the 25th January 2024 launch date, with hardbacks selling for £23. Sadly, the paperback isn't out until November next year.