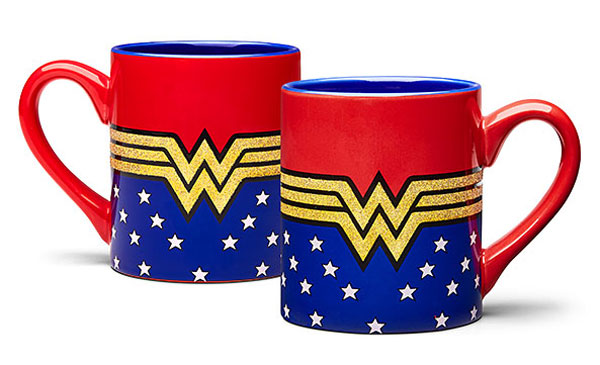 Of course, it's pretty obvious that this is a Wonder Woman Glitter Mug. Read more
We're big fans of the classic Tam Tam stool, which is a great example of practical and affordable 1960s design. But now it's got even more interesting with the Tam Tam Stool Super Heroes range.
What do you get when MAC Cosmetics meets Wonder Woman? A pretty super make-up range that's what!
Wonder Woman has been appearing in print since 1941 but this range, which has just launched exclusively at Selfridges, is her first debut in the world of cosmetics. As befitting her stature, the range includes super-sized versions of some of MAC's most popular make-up items, from lipsticks to nail varnishes, which have all been packaged in her trademark red, blue and gold colours. Keep your eyes out for the special Wonder Woman make-up bags too, which are guaranteed to have an impact on your dressing table. 
Prices start at £10. 
See the range online