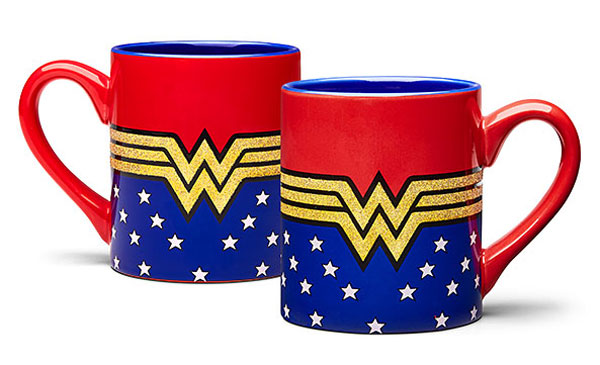 Of course, it's pretty obvious that this is a Wonder Woman Glitter Mug.
Ok, the 'glitter' part might not be obvious, but the Wpnder Woman design most certainly is. An officially licensed ceramic from DC Comics, the mug has the Wonder Woman design on both sides, along with blue inside the mug and all the gold sparkle on the WW Lasso bands too.
It ships worldwide from ThinkGeek, selling for $9.99.