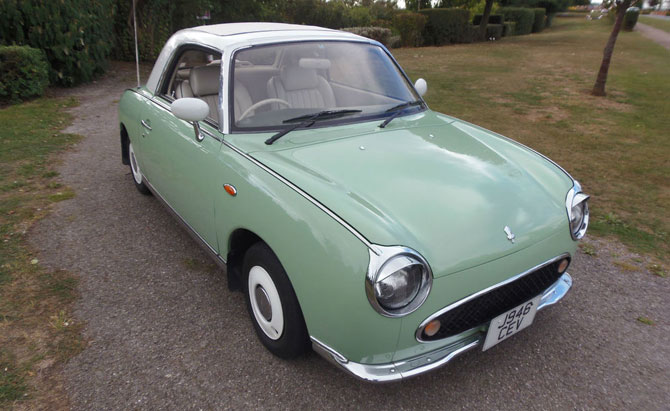 Note all articles are independently researched and written by myself. However, if you buy via one of the links it may be an affiliate and I may earn a small commission.
Something very strange happened in the late 80s. A company not particularly known for a maverick approach to design, announced the arrival of a range of retro cars for the Japanese market. Yes, we welcomed in Nissan's retro car range.
There were 4 in all, known as the Pike series of vehicles. These were the now commonly-known Figaro, plus lesser-known retro vehicles called the Pao, Be-1 and the S-Cargo (van). All had incredible retro styling, from the outer design to the interiors and equipment contained – even the retro stereos have a 60s space age look about them. However, the engines were very of their day – featuring automatic transmissions and primarily based on the Nissan Micra, meaning spares were easy to get hold of.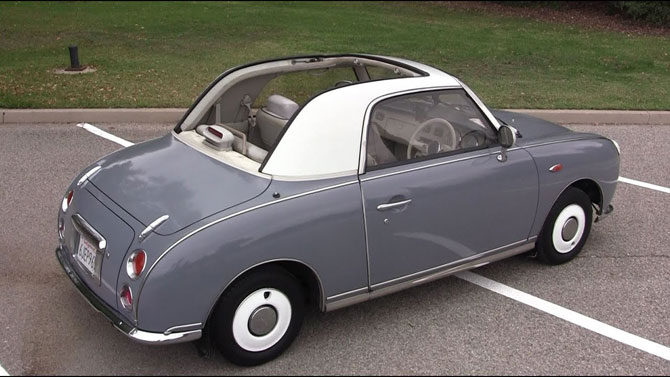 Demand from consumers was incredibly high – so high that Nissan was forced to run a lottery for ownership of initial models. But by 1991, production had ended – and rather than being collector's models, all models seem to be available now for fairly cheap prices. A fully reconditioned Figaro can be picked up in the UK 'as new' for around £6,000 and after some net research, it seems like you can get a Pao shipped over from Japan for just £800.
Worthy investments – and quite possibly, a collector's car of tomorrow. Read on for details and pictures of all the models.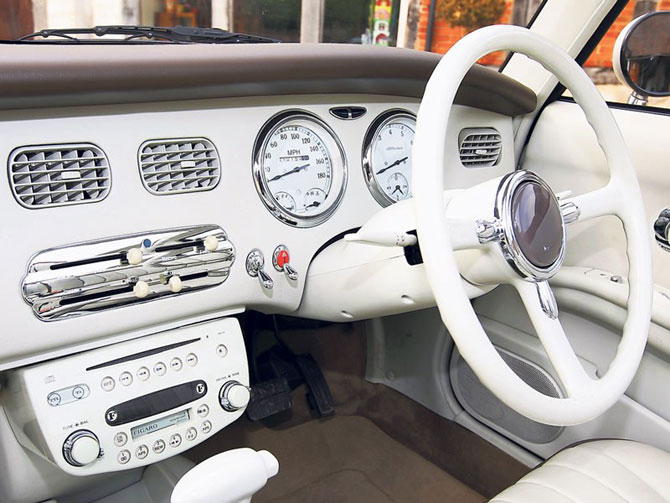 Nissan Figaro
The most-seen of the cars in the UK. Figaro's retro styling is enhanced by liberal amounts of chrome all over. Under the bonnet, it's a different story – with a 987cc turbo charged engine boasting a reasonable 76bhp at the front wheels, and three-speed automatic transmission. Also includes a retro-styled CD player, air conditioning, all-white leather-trimmed interior, and canvas roll down top. Expect to pay up to £7,000.
Find a Nissan Figaro for sale on eBay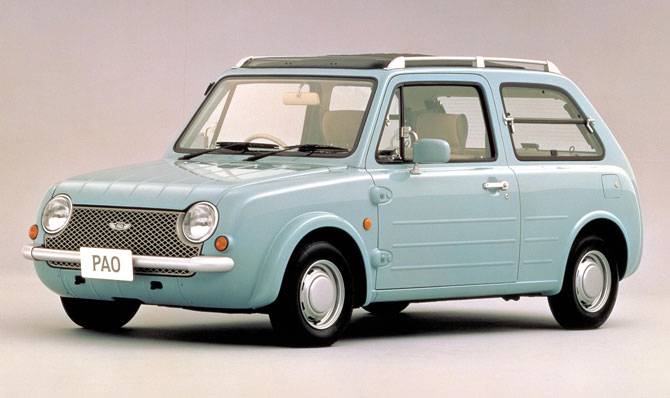 Nissan Pao
Looking like a retro wagon, or more unkindly, a fat Citroen 2CV wagon, the Pao is a fairly roomy 5 seater car with 1000cc engine, manual or automatic 5-speed transmission and comes complete with air conditioning, power steering and a retro radio cassette player.
I've seen these available on import from Japan for less than £1,000.
Find a Nissan Pao for sale on eBay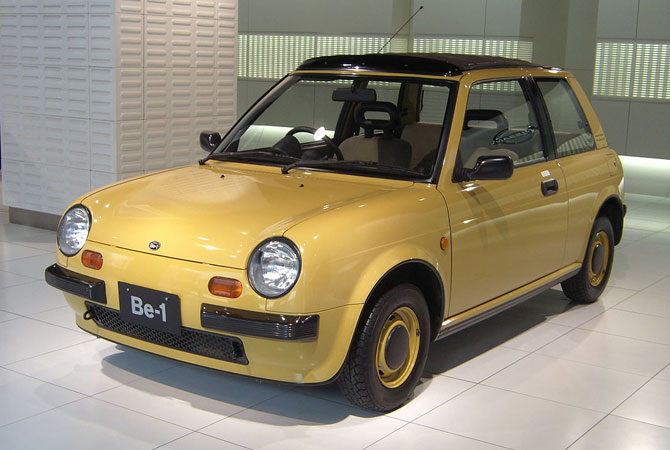 Nissan Be-1
Probably the least retro-styled of the range (and the first of the 'Pike' range of cars), this is still very different from other cars of the time. This is a two-door car with four seats and a 1000cc engine.
Never seen one for sale, but I do know they're still collected in Japan – so expect to pay a premium.
Find a Nissan Be-1 for sale on eBay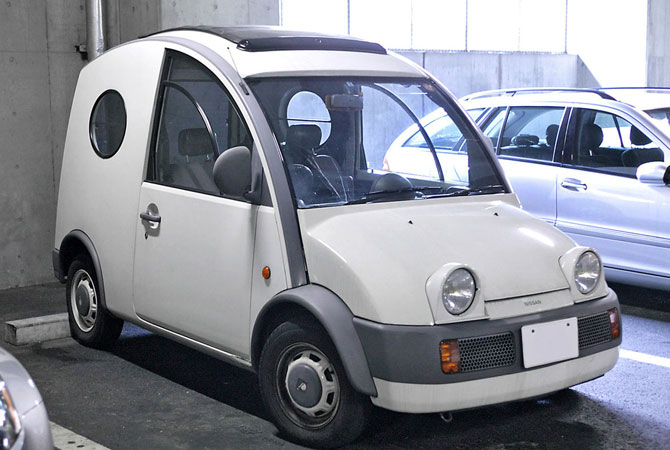 Nissan S-Cargo
The Nissan S-Cargo is a bit like those car/van combis that seem to be all over now. Two seats in the front, loads of space in the back and fitted with a 1500cc Nissan Pulsar engine and the full retro finish. Rarer than the Figaro, with only 12,000 made in total – it will cost you at least £5,000 to pick one up today.