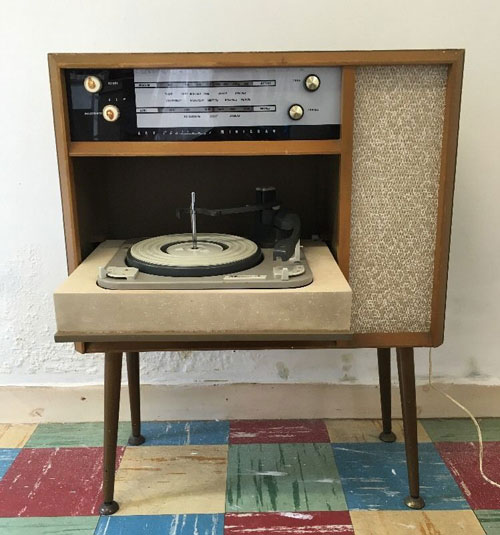 Note all articles are independently researched and written by myself. However, if you buy via one of the links it may be an affiliate and I may earn a small commission.
Now this really is something special, But there is an issue to deal with before this 1950s Ace Minigram with BSR record deck lights up your living room.
Let's kick on with the positives first. This is a 'Minigram', essentially a smaller version of the more bulky 'Radiogram' and one with a stunning 1950s / atomic look to it. Great upper cabinet shape, lovely legs and just a nice piece of mid-20th century design. Throw in the option the listen to the radio and play records and this could be perfect.
But there is that issue. It doesn't work. Yes, it needs a renovation job. A little to the looks, but mainly to the inner workings. The valves light up and there is 'output from the amp to speaker', but it just doesn't work.
You suspect an expert in these things might well be able to nail the problems, but it is a risk. As it stands this is a good looking piece of design with lots of potential. But not a working audio system.
The risk right now is £11.44 plus postage. So not a huge risk, especially if you can find someone to sort it out.
Find out more at the eBay website