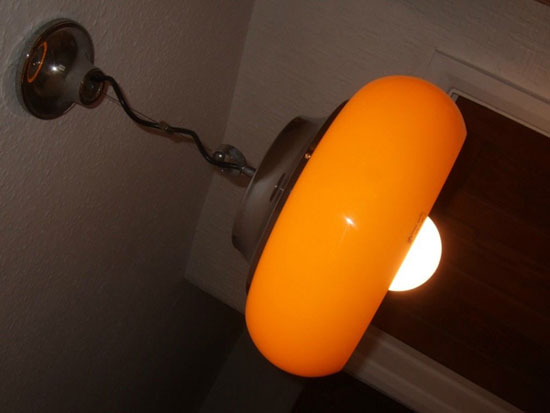 I love an eBay find with a back story, which is the case with this 1970s Harvey Guzzini ceiling light.
According to the seller, this was bought in 1975 in Heal's on Tottenham Court Road in London and has presumably been in use (or in storage) in the same house since.
It was made I'm Italy and with the label 'still stuck on'. So not a copy or indeed, a 'Guzzini-like' or 'Guzzini-style' (both of which are common on eBay right now.
A classic of its era, with that orange a very sought after colour right now too. No bids as yet, so you could pick it up for its £129 asking price.
Find out more at the eBay website