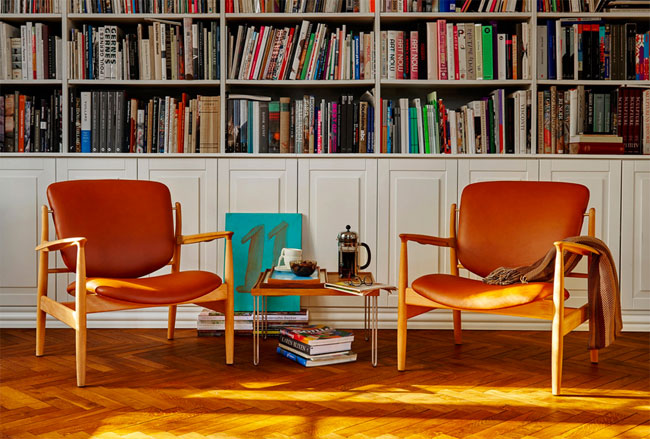 Midcentury Scandinavian style, courtesy of The France Chair by Finn Juhl.
That isn't the official name, it actually goes by the name of the FJ 136. But as it was produced for France and Son back in 1956, it has become known as the France Chair. Hope that clears things up a bit.
Quite a simple design, but with some lovely subtle curves and organic shapes, as well as a a wonderful wooden frame up against that leather seating.
We have focused on the brown version, but there is a black option out there too. Not really for us, but do check it out on the retailer's site if you are considering purchasing.
Talking of that, you'll need £2,154 to get one in your home.
Find out more at the Scandium website