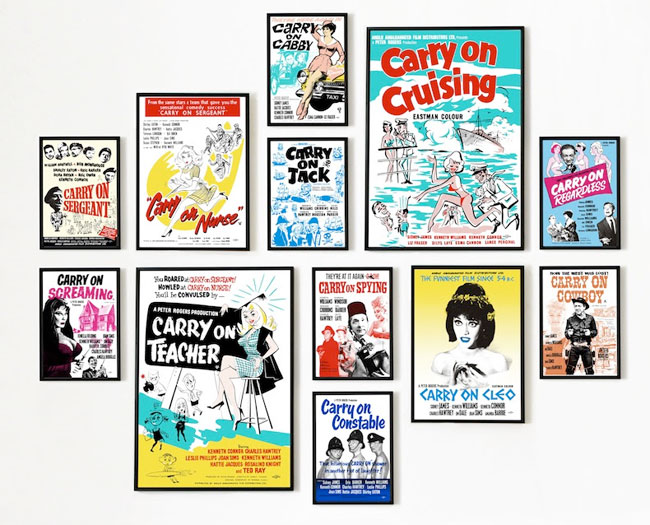 It's the weekend. so there's a good chance of a Carry On movie being on a TV channel somewhere. If that floats your boat, the officially licensed Carry On artwork collection by Art & Hue might work for you too.
It's another pop art picture collection, following on from The Avengers pop art range we featured last year and like that one, the result of trips to the archives of Pinewood Studios to pick out the best imagery from the iconic British movie series distributed by Anglo Amalgamated. Essentially that's everything until Carry On Screaming.
Sid James, Kenneth Williams, Hattie Jacques, Charles Hawtrey, Joan Sims, and Barbara Windsor have been given the Art & Hue treatment, using the company's signature halftone style to create a collection of pop art portraits in three sizes and 16 colours.
Prices vary, but you can see and buy the full collection at the Art & Hue website.