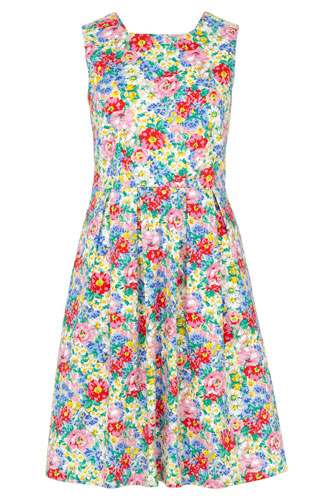 The sun is likely to have its hat on in the next week or so, which is just the weather for the Hatty floral garden dress at Sugarhill Boutique.
A classic shape reminiscent of the mid-20th century and a Garden Floral cloth to match perfectly. Ideal for popping pretty much anywhere when the sun does shine, not just into the garden.
Sizes are 6 through to 16 and the price is £54.
Find out more at the Sugarhill Boutique website