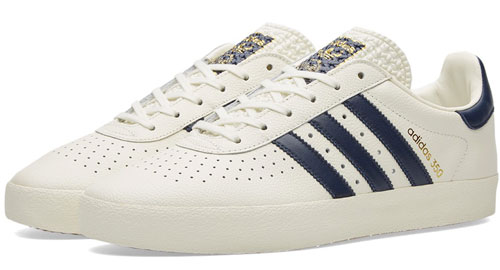 A rare design out of Japan in the late 1970s and early '80s has just been reissued as the Adidas 350 trainers.
The shoe was one of the rarest silhouettes in the Adidas archive, with the tennis shoe never appearing beyond that Japanese release and never seen for decades anywhere. It briefly got a reissue as part of the SPZL capsule collection not long back and now it is back with a full release in two finishes.
Those are black and white detailing or white with black detailing, both with leather upper, perforated front, soft leather lining, an archival '350' print and a vulcanised rubber outsole.
Both designs are available to buy now, selling for £79.
Find out more at the End Clothing website