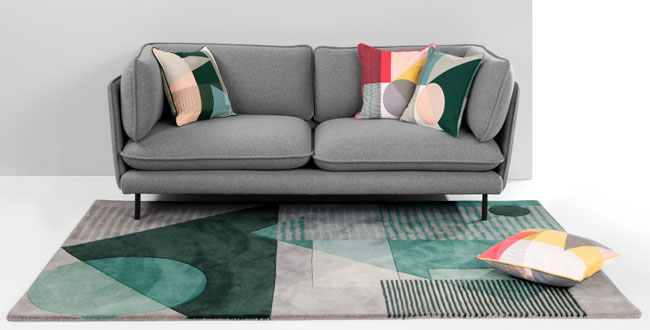 We featured the cushions from this range a while back. They have now been joined by the equally cool Callum Wilson-designed Axle rug at Made.
I think different people will take away different things from the design. According to Made, the design is 'inspired by the sails and shapes at the harbour' as well as 'mid-century textiles'. But for me, it's more reminiscent of modernism from the first half of the 20th century. Either way, this is a wonderful addition to any retro living room. As long as the colour works, obviously.
This is a tufted rug, made in India with loop pile yarns to give the texture variety and hand carved around the larger shapes for definition. 100 per cent wool too.
It is sized at 160 x 230cm and sells for £269.
Find out more at the Made website