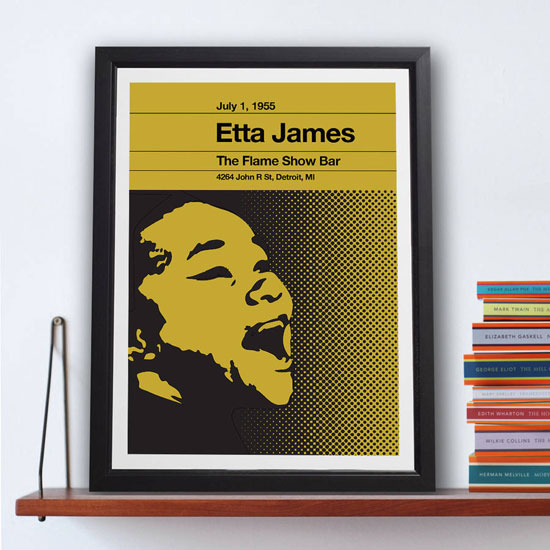 If you love old blues, soul and R&B, you might like the idea of the Chess Series gig posters by the Stereo Typist on your wall.
We have featured similar designs before, but this is a new series, featuring key label acts of Etta James, Chuck Berry, Howling' Wolf and Muddy Waters on 'imagined' gig posters in the style of 1960s minimalist book covers.
Different sizes and different framing options (or none at all) available, with the sizes down as A3 and A2, printed on 160gsm and 210gsm recycled and uncoated art paper respectively.
Prices start at just £18.
Find out more at the Not On The High Street website