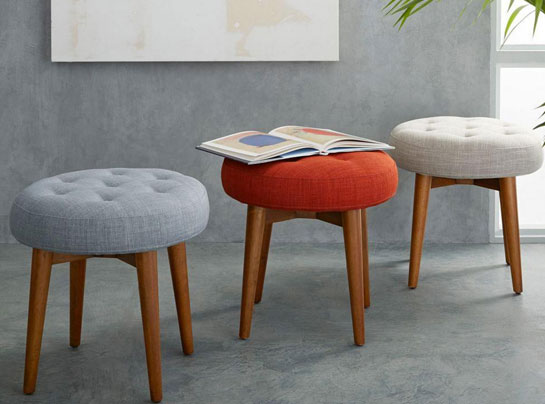 I don't think 'cute' is necessarily a good word to describe a piece of furniture. But it's the first one that came into my head when I saw this Mid-Century Upholstered Stool at West Elm.
Yes, cute. But it's also a good looking and practical piece of furniture too, one that will look so good in a room inspired by the middle of the 20th century.
Officially this is described as a 'Round Bench', one that's made of FSC-certified wood and matched up with the upholstered and buttoned cushion on top, which is available in a couple of different colour options.
Versatile and stylish, the stool sells for £149.
Find out more at the West Elm website