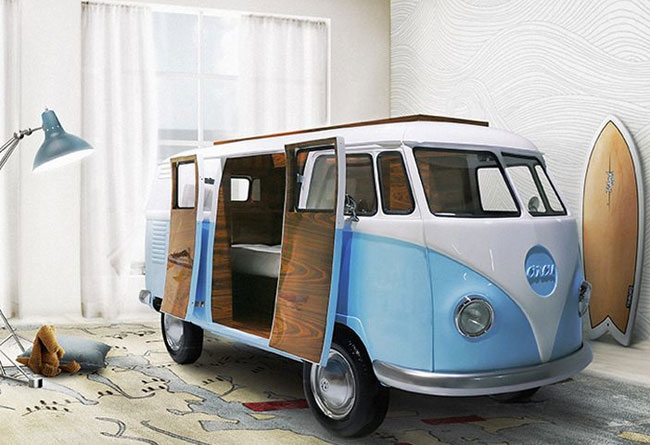 It looks like someone has wheeled a vintage van into the bedroom. In a way they have as the Circu Bun Van Bed is as close to the real thing as you will get indoors.
Your eyes do not deceive you, this is a bed, but it looks like an old school VW. It is the work of Portuguese manufacturer Circu, which is producing a limited number of these, primarily aimed at children.
Each one is produced from fibreglass and chrome and finished with a palisander wood veneer inside. In addition to that, the van also has a bed inside, not to mention multiple storage compartments, a TV, a 'secretary' (think that's a desk), a mini bar and a sofa. A place to escape. Almost a place to live.
The Bun Van is sized at 400 x 185 x 220cm, with the unknown value here being the price. You can enquire via the site, but the fact that no price is listed indicates that these beauties don't come cheap.
Find out more at the Circu website
Via Junior Hipster