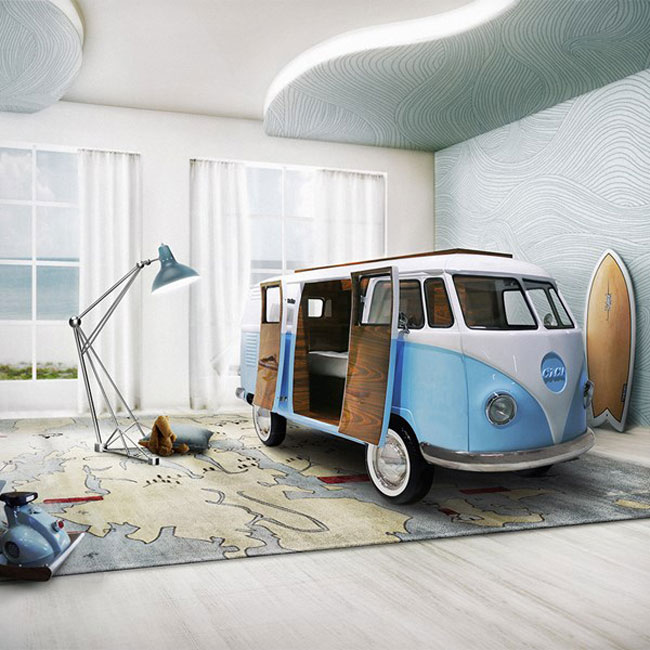 Note all articles are independently researched and written by myself. However, if you buy via one of the links it may be an affiliate and I may earn a small commission.
No, this isn't a real VW Camper Van moved into the house. This is the next best thing. A Circu Bun Van Bed.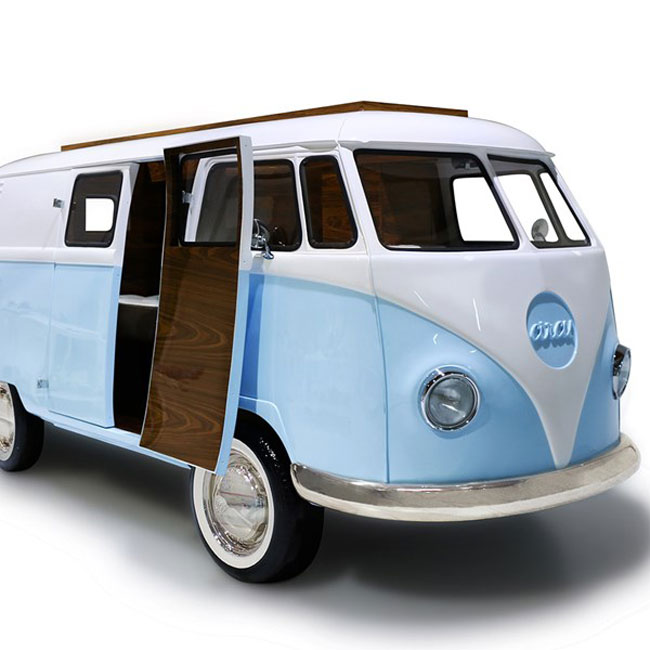 It's a child's best for a rich man's money. I'm not going to dress this up, It's a massive outlay for a kid's room. But there's no denying that this particular bed is something special. You have to look at and appreciate this one.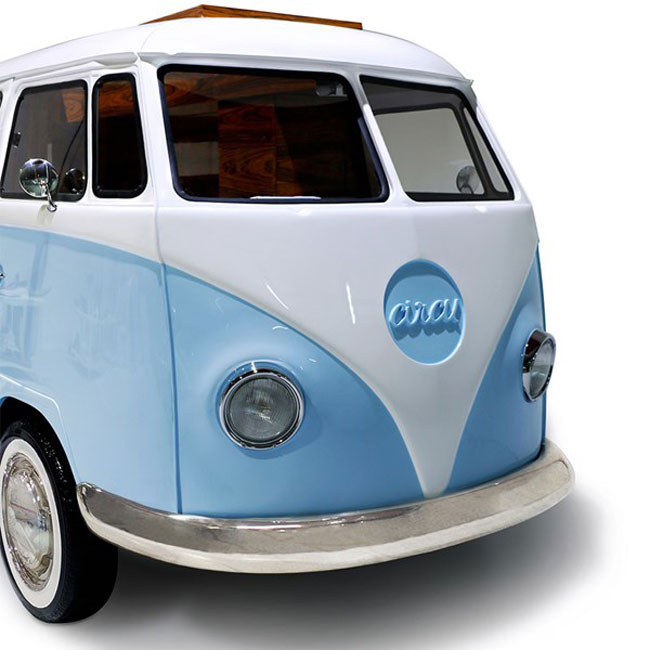 Of course, the pull is that this is pretty much a VW Camper Van in the home, produced with the kind of detail that gives the impression of something you could drive away. If it wasn't boxed in by four walls.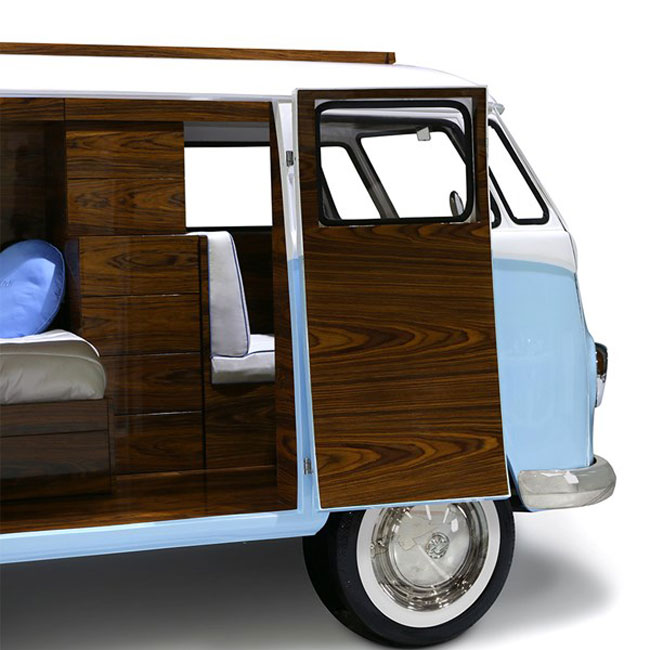 The reality is that this is a recreation of VW's iconic van by Portuguese manufacturer Circu and recreation in limited numbers.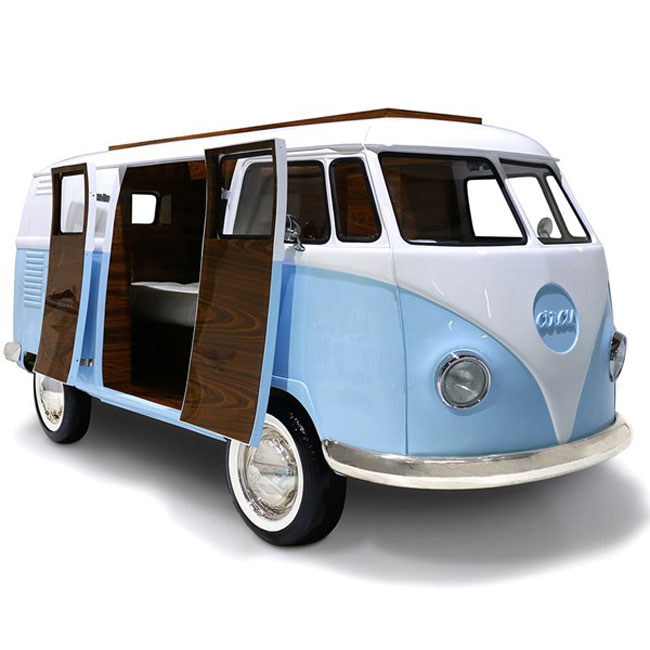 Each of these replicas (if I can call them that) is produced from fibreglass and chrome and finished with a palisander wood veneer inside. No, the inner workings aren't in place. Of course, they aren't. But there are some lovely details. The van design itself, including the double doors to the side, the powder blue paint job, headlights, the wheels, the chrome touches and the windows, for example.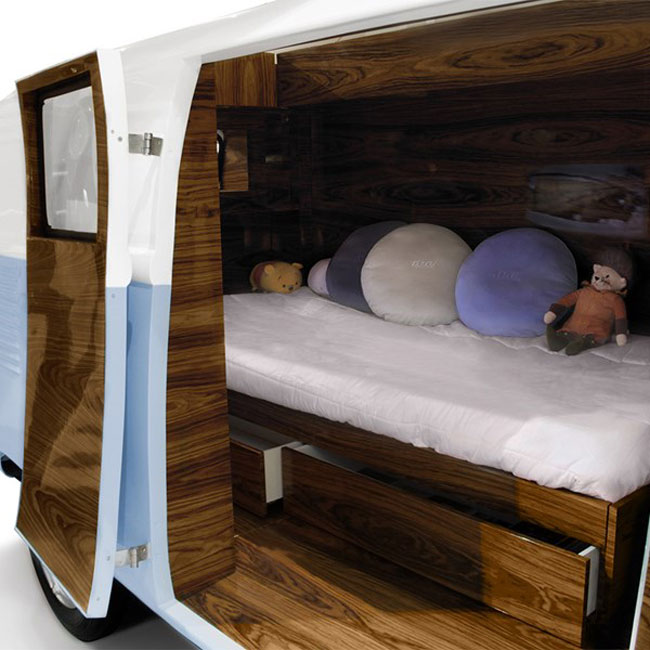 It isn't a complete recreation because, at the end of the day, this is a bed for your little one, albeit with a few extras you wouldn't get off the high street. In fact, it's more than a bed. It's their very own hangout.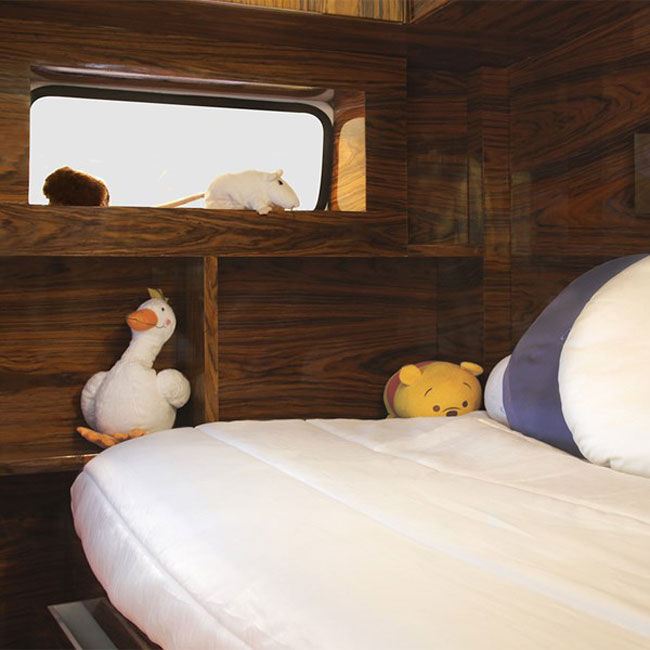 Not only do you get the bed, but you also get a desk, a sofa, built-in storage, a mini-fridge and a TV in place too. See what I mean about this being a hangout? If my kids had one of those I probably wouldn't see them outside of mealtimes. In fact, with a fridge in there, perhaps not even then. But at this price, you probably want them to make the most of it.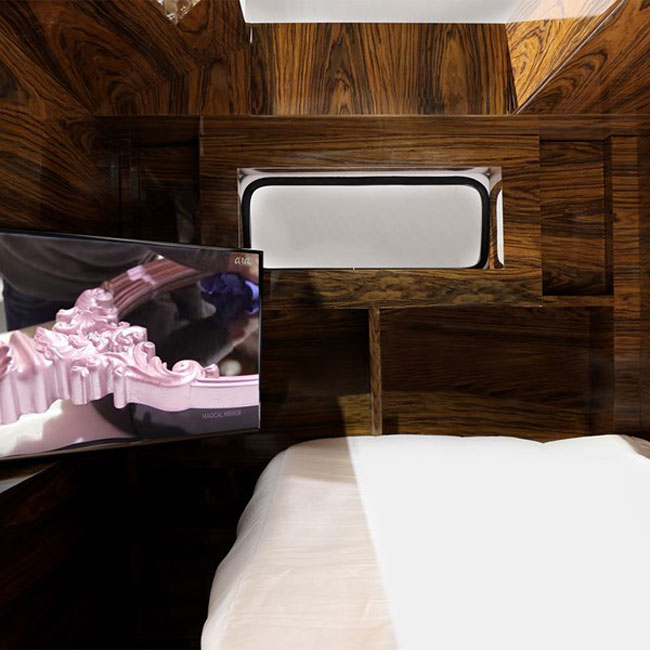 Yes, the price. Cuckooland is now selling these, with an asking price of £33,140. And of course, they don't keep them in stock, so do allow some weeks for the Circu Bun Van Bed to be made and delivered to you and there may well be an extra cost for installation.
Find out more at the Cuckooland website
If that's a bit rich, but you want something VW in a kid's room, do have a look at the VW Camper Van-inspired cabin bed at Noa and Nani and the Julian Bowen Campervan Bunk Bed.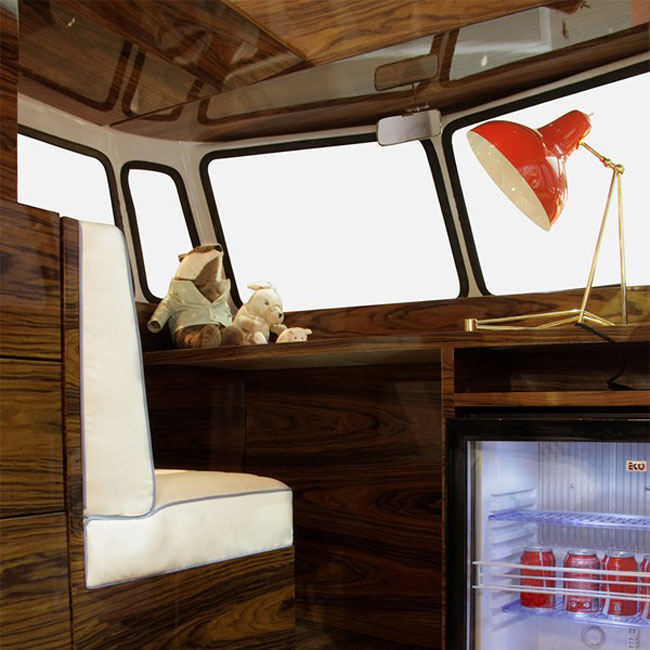 Via Junior Hipster