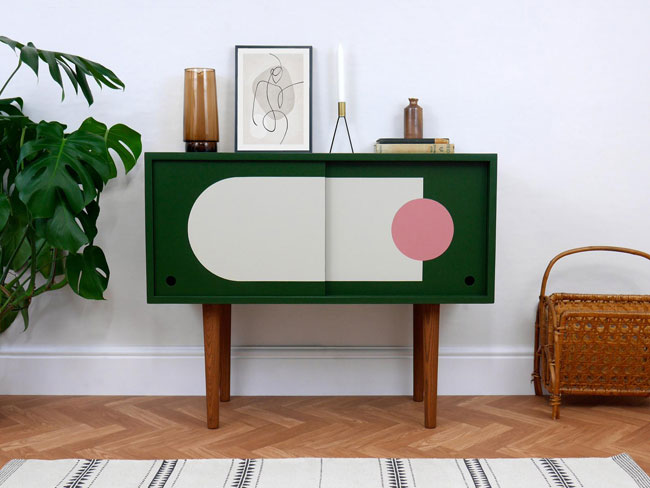 Note all articles are independently researched and written by myself. However, if you buy via one of the links it may be an affiliate and I may earn a small commission.
Cool and colourful, these handmade retro vinyl cabinets by Elizabeth Dot Design will brighten up any room. And at the right price.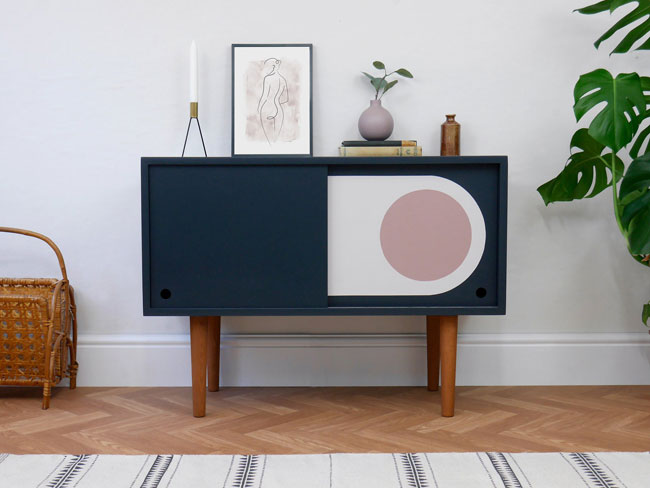 I did briefly mention these in my top 35 retro record and vinyl storage units round-up, but not really enough to do the full range justice. Yes, this is a range of designs, but follow common themes in terms of design and function.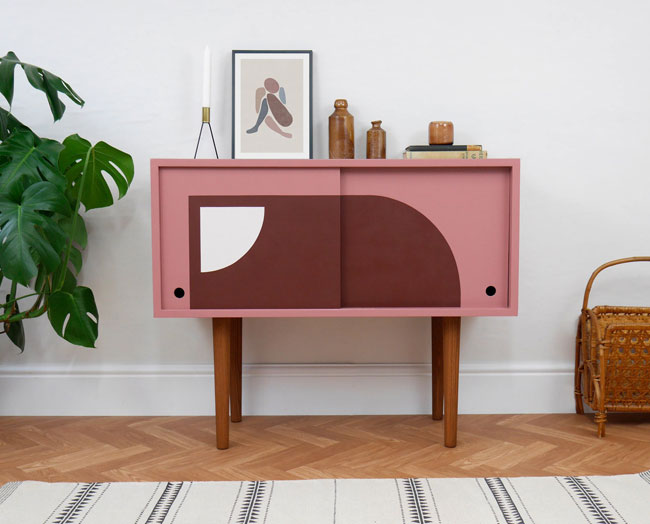 You might also recall that I mentioned Elizabeth Dot Design in the past too, as the designer creates some wonderful upcycled furniture. That was pretty much her thing for a time. Producing new designs is a fairly recent development.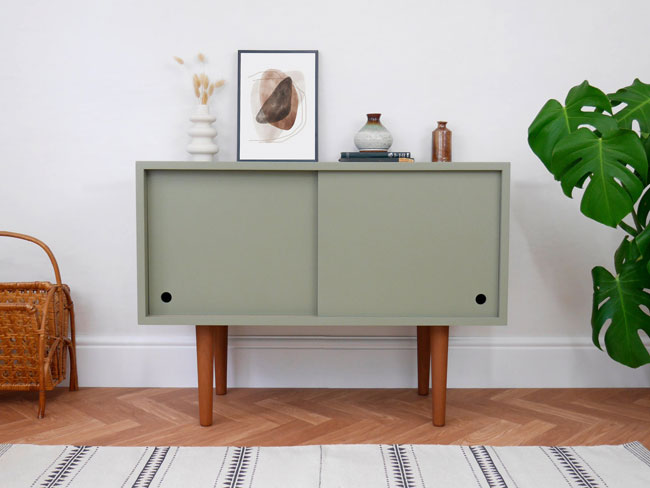 They have a number of things on their side, but a few selling points in particular. First off, each one is handmade to order. Yes, a custom build – but for similar (or even less) than a high street piece.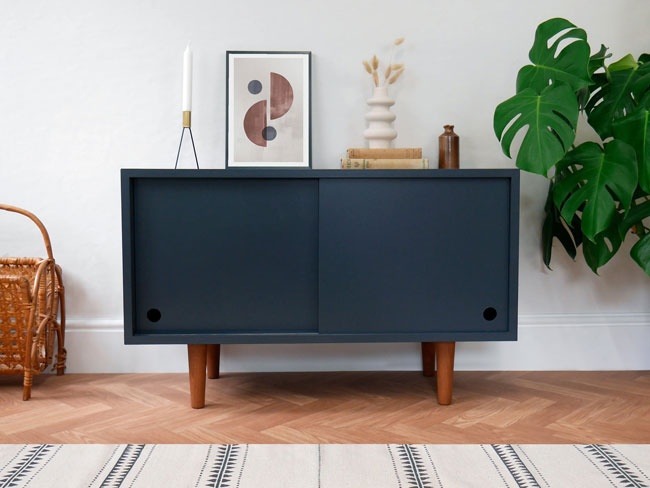 Also note the wonderful midcentury modern looks, the paint jobs on each one that really ensure these cabinets stand out and of course, the functionality. These are great places to store your vinyl and some cases, so show it off.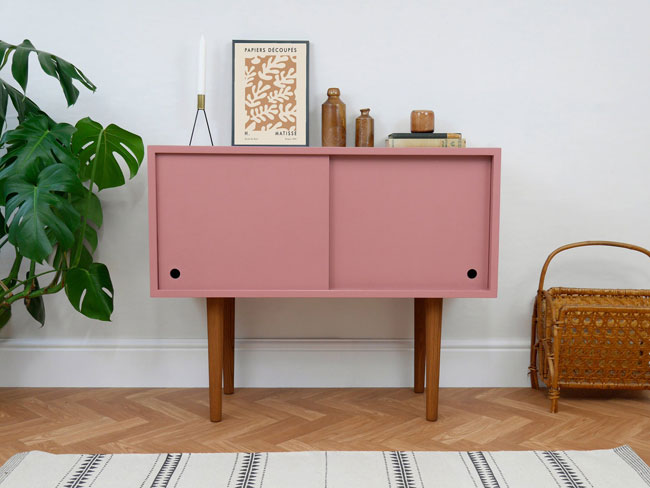 Handmade also means potential customisation too. You can choose from any of the colours you see and if you want to pay a little more, other shades too. A choice of legs as well. These cabinets are handmade for you and on one else.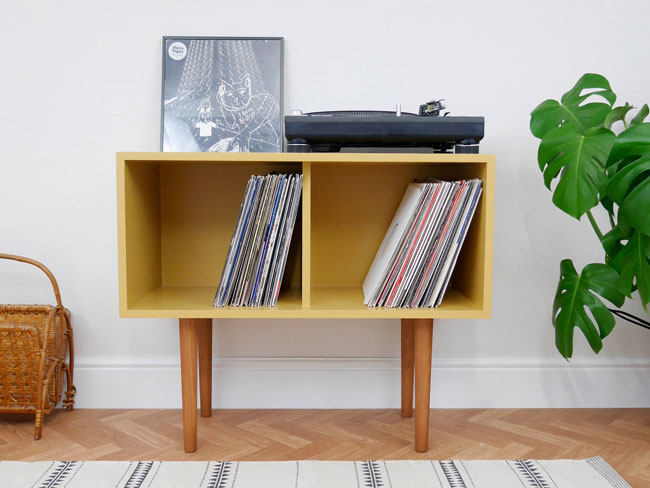 As I said, this is a range and I have tried to show off several different examples on the page. I don't think they differ massively in terms of capacity, but the looks differ across the board.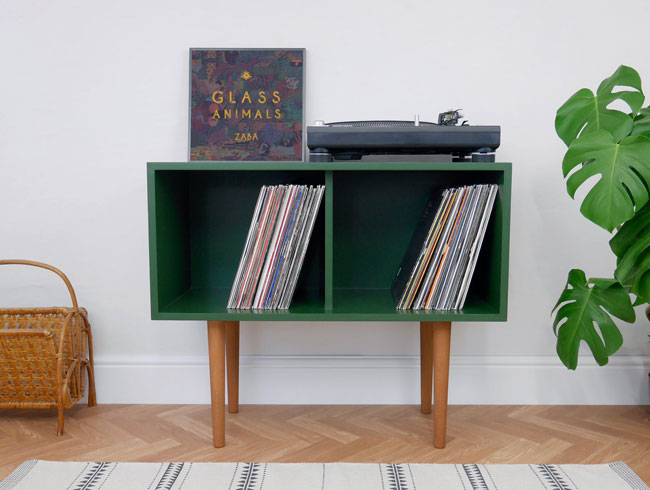 Personally, I love the cabinets with the bold graphics on the front but you may prefer the more subdued single-colour cabinets, which might work better in your living room. Alternatively, go for one of the open cabinets and show off your record collection. The bonus of that is also a saving in terms of money.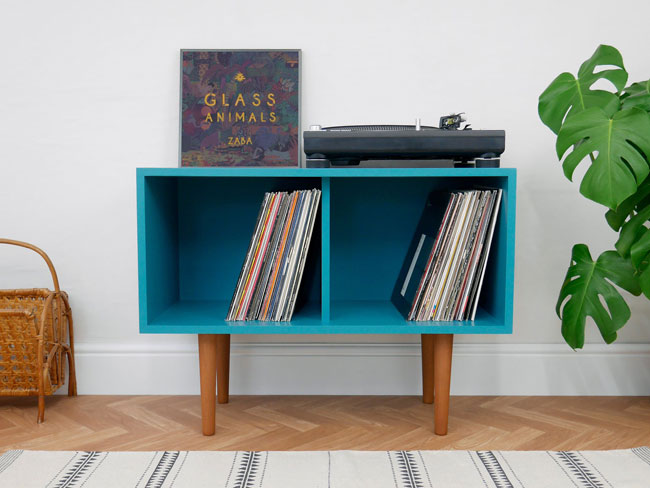 Not that these cabinets break the bank. These are superb value. The open cabinets sell for £210, with the plain colours shifting up to £270 and the graphic cabinets a little higher at £290.
Even the top-end cabinets compare well to any high street alternative. Not that there is a high street alternative out there. I've never seen anything easily available that compares to any of these.
A little wait to get one due to being made to order, but well worth it.