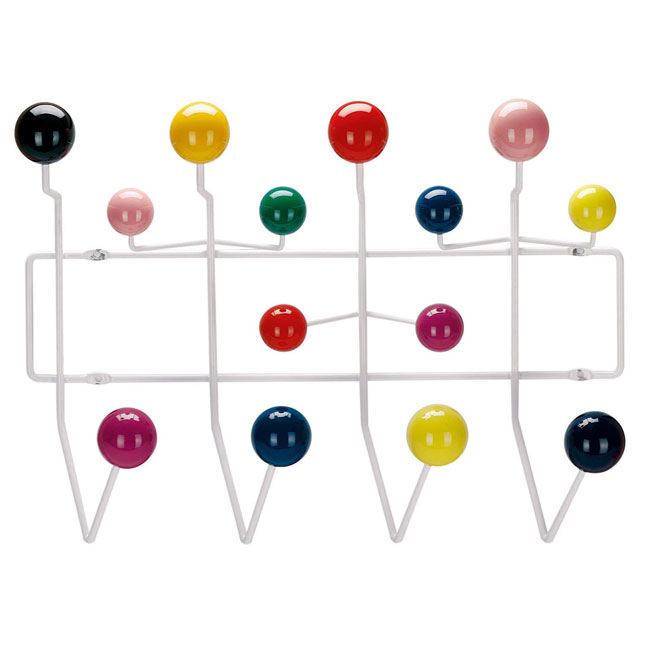 Note all articles are independently researched and written by myself. However, if you buy via one of the links it may be an affiliate and I may earn a small commission.
Designed back in 1953 and still instantly recognisable. That's the Hang It All by Charles and Ray Eames, available now in a variety of finishes.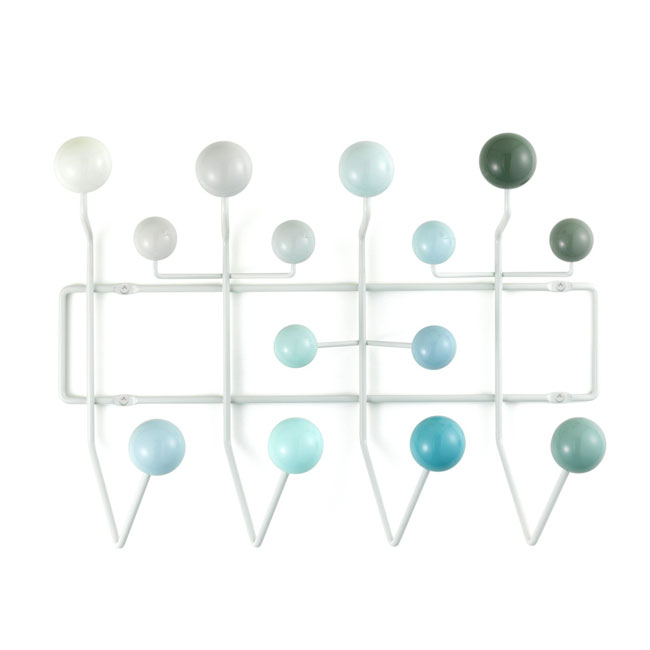 If anything is a design classic, this is it. In fact, the reason why it is so recognisable is that the design has inspired so many others that followed. You can browse Google and the high street and you will find something that looks like an Eames Hang It All. But not all hangers made equal.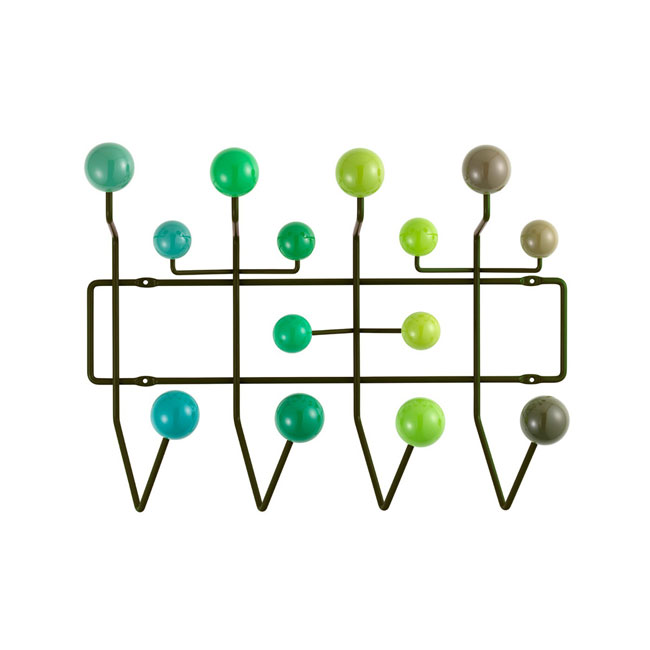 Yes, you can pick something up made of metal and wood that looks like this. But you know it isn't the real deal, even if your visitors are fooled. The quality and precision make all the difference. Ok, if you can't afford the real deal you might want to look at something similar. But for me, it's worth saving up a little longer and getting a genuine one.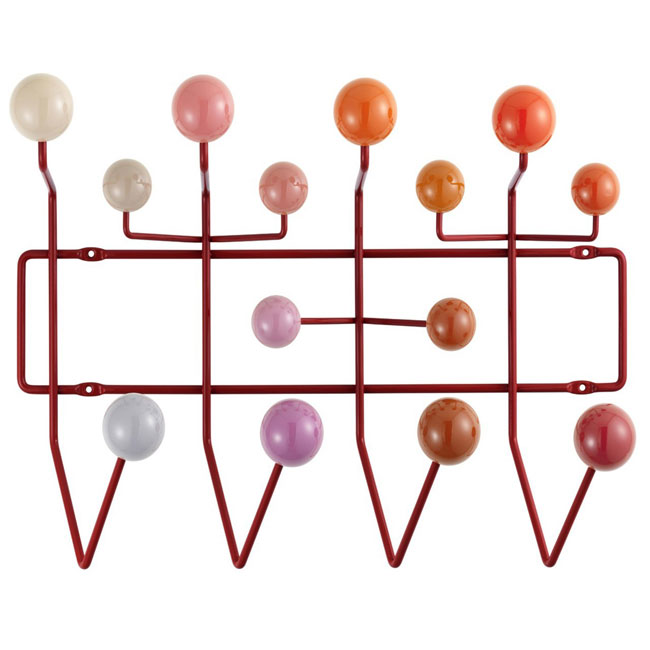 Let's be honest, this is never going to be thrown away or given away. If you do consider throwing one away, don't do it until you have had a word with me! But seriously, this will always earn its keep in your home. It's the definitive practical classic.
Its appeal is also down to its simplicity. 14 coloured balls fixed to a wire frame and with a design intended to appeal to adults and children alike. This always looks great in a kids' room.
In fact, it was designed for kids rather than adults. Back in 1953, Charles and Ray Eames saw this as a playful solution to children's clutter. Don't leave it out, 'Hang It All' up instead.
It was a message that was picked up by adults too and this has been a fixture in many homes and particularly hallways ever since.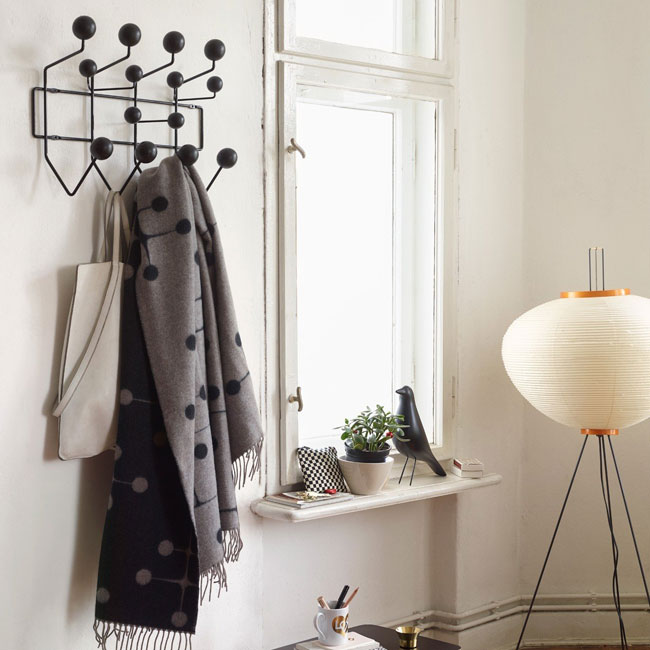 It has changed though. The colourful balls on the metal frame create the 'icon', but not everyone wants that amount of colour in a room. To that end, the Hang It All has been offered – and is still offered – in a range of shades, from groups of colours to plain wood and monotone. Whatever your colour scheme, there is a Hang It All for you.
You can see some of those finishes down the page, but do have a look at the Heal's site for the full range being offered by Vitra right now.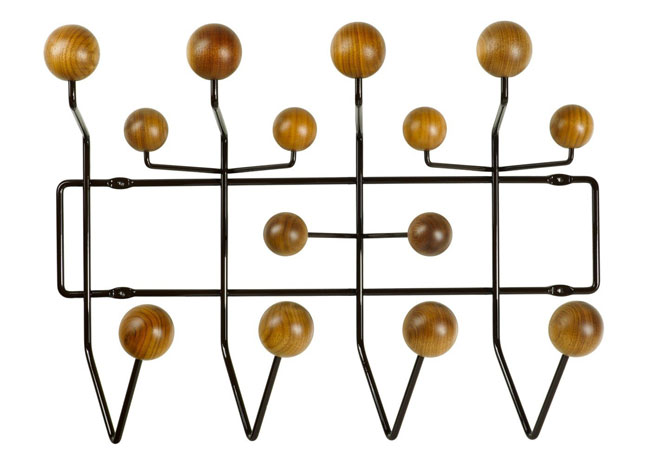 As I said, this is a modest item, but not a cheap one. But it is something you will get great value from. Once up, everyone will see it, use it and talk about it. I can't see anyone being in a rush to replace it.
Right now, prices are around the £249 mark, which includes the fittings to wall-mount the design.