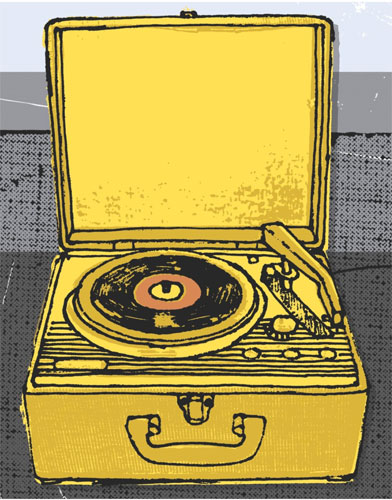 We are big fans of the work of Kavel Rafferty and have featured her work previously on the site, including the record deck cushions and the bespoke 7-inch vinyl artwork. Along a similar theme is this newly-arrived Vintage Record print at Habitat.
What can you say? Its a vintage 'suitcase' record player recreated as an eye-catching illustration with plenty of charm. The image is sized at 40cm x 50cm and should look amazing hung on the wall of any retro-inspired home.
If it suits your home, £35 is the price.