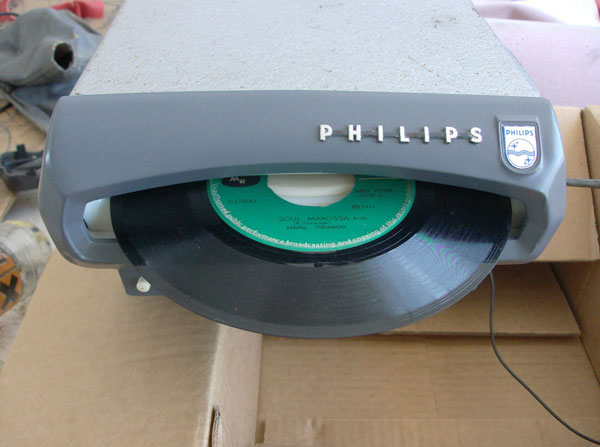 Note all articles are independently researched and written by myself. However, if you buy via one of the links it may be an affiliate and I may earn a small commission.
That's right, once upon a time, there was an option to spin 45s in the car, using something like this Phiips Mignon in-car record player. If that appeals, one is on eBay right now.
Although the model dates back to the late 1050s, this one is, we think, from the 1960s. Amazingly, it is 'NOS' (new old stock), so never used and in pretty much new condition, with adhesive tape blocking its use.
According to the seller, it has 'been sitting aside for years', so probably needs a bit of a clean-up. It probably needs someone who knows their way around car electrics to fit it too.
Looks like the perfect accessory for a vintage car and a genuine novelty for lovers of vinyl. Although there might be an issue of stopping quite a lot to change records. Oh and storage of records might be something to consider too.
But that;s just nit-picking. We love this thing, although we are not sure if we love it enofuh to pay £727.96. More images and details on the listing.
Find out more at the eBay website