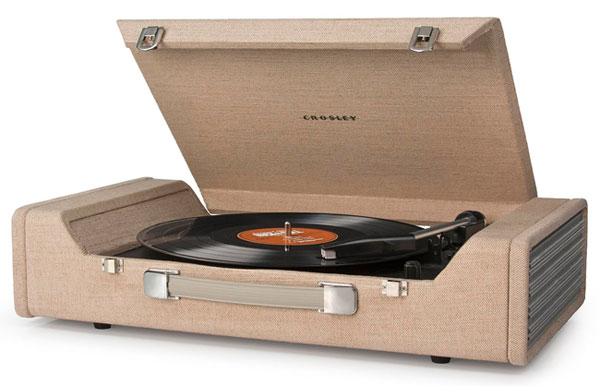 I thought we had covered pretty much all of the Crosley range in the past. Then I accidentally stumbled on this Crosley Nomad USB-enabled record player, which is definitely a new one on us.
We like it too. In fact, we like it a lot. Perhaps that's because the look is a little different to the usual Crosley players, whilst at the same time still covering all the bases in terms of audio playback.
The vintage design obviously catches the eye first, but look beyond that and you will find a three-speed turntable with built-in stereo speakers, as well as an auxiliary input, headphone jack and RCA outputs plus that USB connectivity, which makes it easy to convert your favourite vinyl tracks to digital files. Software is supplied to help that process along too.
If it appeals, you can pick this up for £189.99.
Find out more at the Amazon website