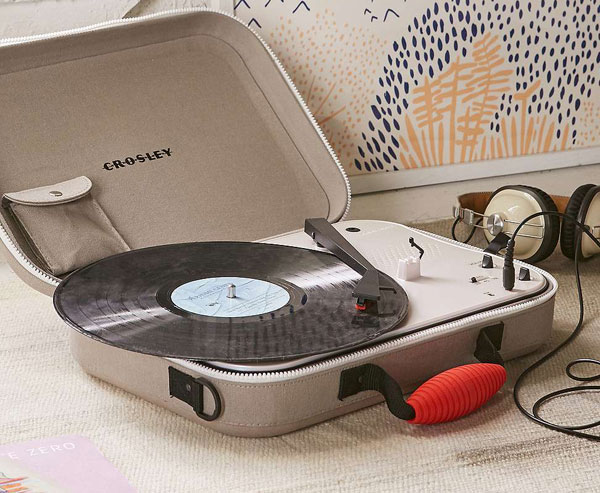 A new and very interesting design from Crosley – the Messenger portable record player.
'Messenger' because (presumably) this is a messenger bag with a built-in record player. Ok, it isn't going to fit much else in (outside of three albums), but it has the look and feel of a bag, with the added bonus of being lightweight and easier to transport than a bulkier unit.
In terms of the functionality, the player has a belt-driven turntable, three speed playback, built-in stereo speakers, Bluetooth connectivity, battery and mains power and a headphone jack.
Just in at Urban Outfitters, it sells for £89.95.
Find out more at the Urban Outfitters website