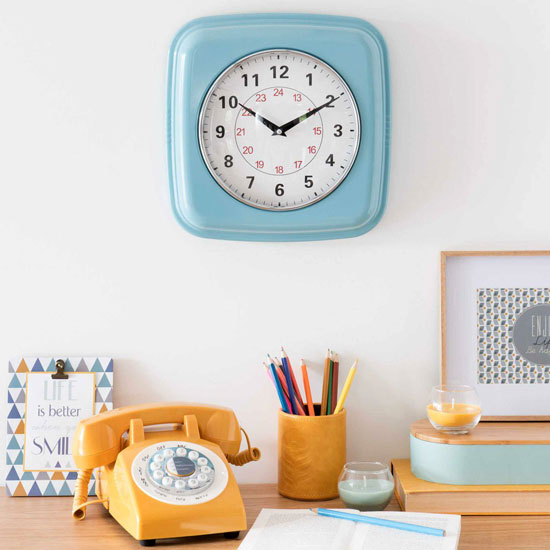 Two colours available for this Retro metal clock at Maisons du Monde, both of them rather tasty.
The retailer pitches this as something inspired by the 1970s, but we would have it down earlier, possibly as early as the 1950s or 1960s. Basically, if you want something for a wall, especially a kitchen, with a midcentury look, then this could be for you.
As for the details, a square metal frame with rounded edges, a vintage-style dial, a single AA battery for power and in terms of size, 34cm x 34cm.
Just £21.99 for either option.
Find out more at the Maisons du Monde website