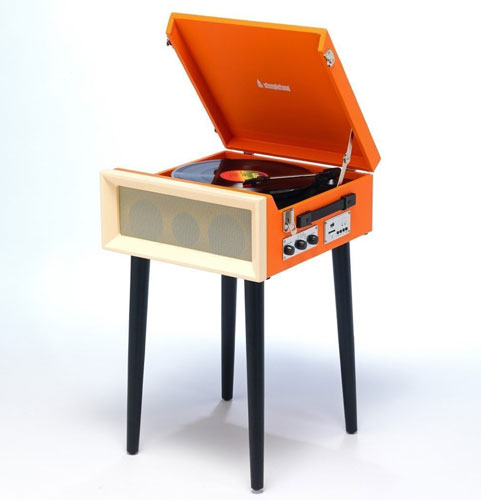 Just noticed this Steepletone SRP1R vintage-style record player with legs, which might appeal to anyone with an eye on a new turntable.
It's another Dansette-style record player, with a three-speed deck and stereo  speakers for playing your vinyl. But it offers a little more than that.
This particular player also has those legs, which are removable, along with a MW/FM radio, USB connectivity and an SD card slot for MP3 playback (up to a maximum of 4GB). A carry handle too for porting about once the legs have been taken off.
Various colours available too, including that rather bold orange, which is perhaps the most eye-catching or a black if you want subdued.
You can get this via sellers on eBay or via Amazon with the price the same at both – £119.99.