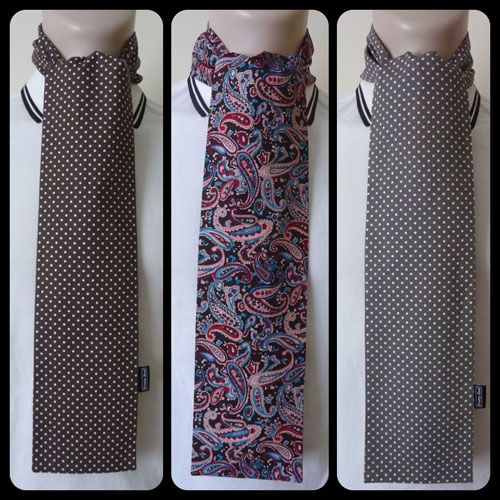 If you want an affordable alternative to the classic Tootal scarf, we would recommend having a look at the handmade Pretty Soul scarves.
These certainly aren't copies of those. No tasseled edge and a slightly different size. But they do have one thing ob their side – the price tag.
Each one is handmade in a vintage-style cloth, everything from paisley to polka dot on 100 per cent cotton, with a tubular construction (closed ends) and the Pretty Soul branding finishing things off.
It is approaching £50 for a Tootal these days. But if you want one of the Pretty Soul scarves, they are £10.95 including free postage.
Find out more at the eBay website