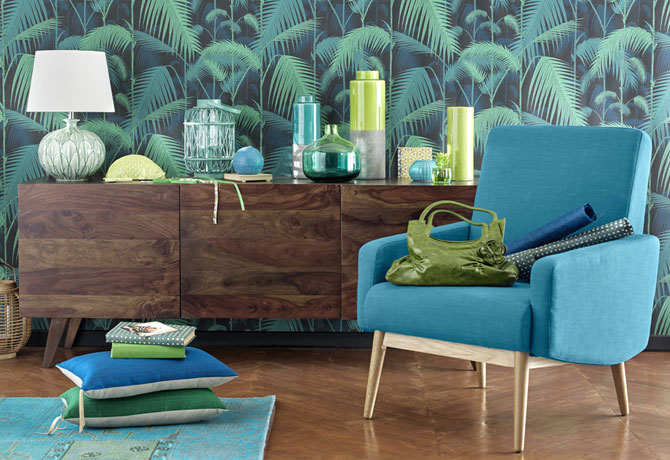 Another retro gem on the shelves of this particular retailer – the Kelton armchair at Maisons Du Monde.
It's a great shape too. A rather angular chair offered in three fabric finishes, it has a wonderful look inspired by modernism of the 1950s, with a wide seat and support from a wooden frame and angled legs.
You can see all three finishes here and if you want one of them, £299.90 is the price.
Find out more at the Maisons Du Monde website